Legacy Vertical Sliding Sash Windows
Legacy Vertical Sliding Sash Windows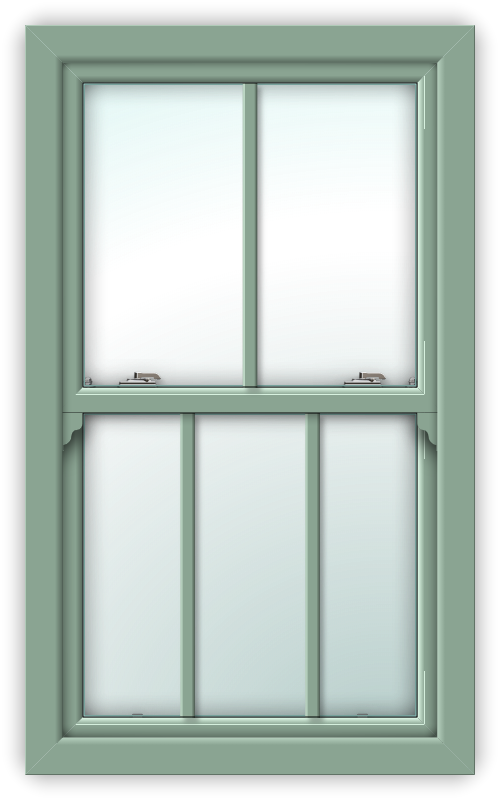 Traditional Characteristics
Windows are so much more today than simply a way to illuminate the inside of your home. Our Legacy sliding sash windows, give you the opportunity to introduce wonderful character and identity to your home while keeping you safe and warm
The traditional sash window was purportedly invented by Robert Hooke (of Hookes law fame) around 1670 and is a wonderful reflection of Victorian and Georgian English properties with their elegant curves and robust design
In a modern twist we have sympathetically re-engineered the window in a robust low maintenance PVCu with a myriad of decorative options including sash horns, glazing bars, and a deep bottom rail to replicate the style of yesteryear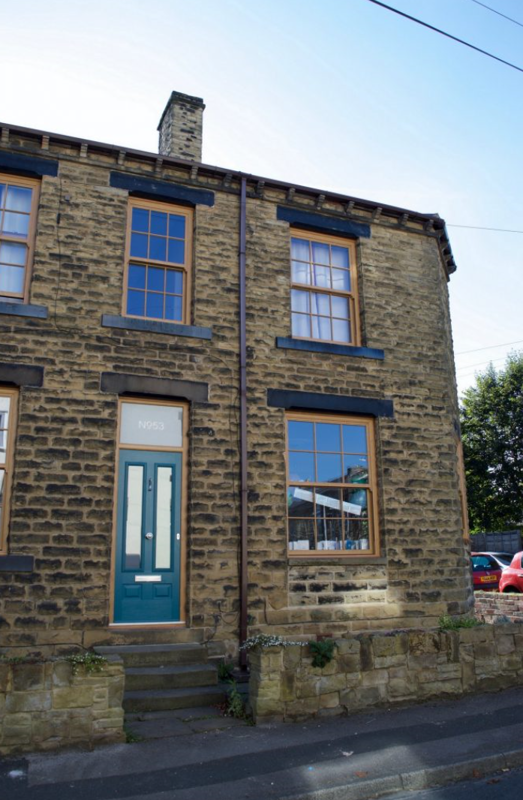 Superb Thermal Efficiency
Today's window designers have far more challenges than previous generations. Not only do they need to design windows to withstand the elements, but they have to consider the environmental impact too
Up to 'A+' Energy Rated
Our sash windows include brush seals around the openings for exceptional draught proofing and to assist the environment. 'Low E' glass together with a warm edge spacer bar provide exceptional heat retention, and a superior 'A+' energy rating where required
Recyclable PVCu
Selecting PVCu is an environmentally friendly choice, as the majority of end of life PVCu windows will be recycled
By choosing our sliding sash windows you are not only keeping your home warm all year round and reducing your heating bills, you're also helping the environment
Fire Escape
If your window opening isn't large enough, you have the option to request an egress fire escape facility. We always recommend checking the current compliance with one of our product experts
Peace of Mind
Our Legacy sliding sash windows have been designed with not only elegance and authenticity in mind, but security too. The sliding sash windows are iconic
PVCu Sliding Sash Windows multi-chambered and reinforced to prevent deflection through differing climates. This reinforcing also acts as secure fixing points for handles, latches and other screw fixed components. The balances maintain the equilibrium of the sash window at all points of travel and robust locking devices enhance the security of your home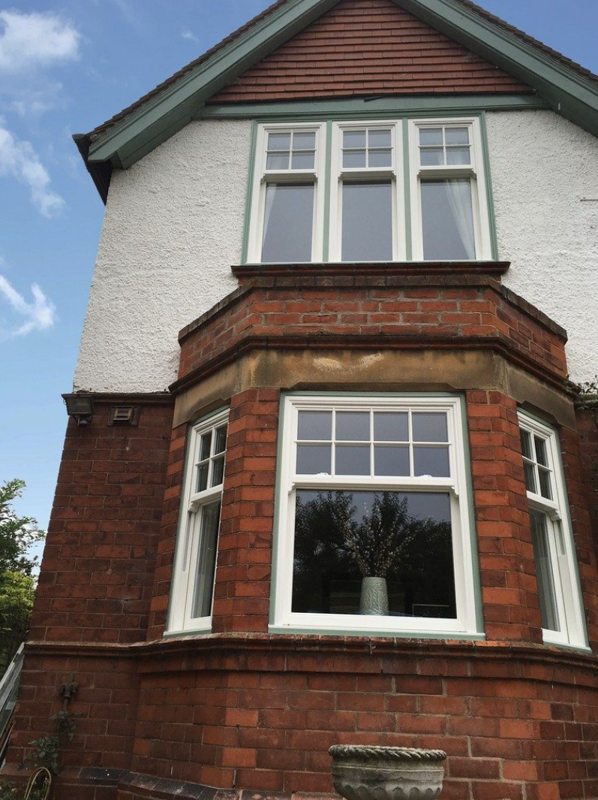 Secured Plus Upgrade
If you would like to take the security of your sliding sash windows a step further you can also opt for the 'Secured Plus Upgrade' package, which incorporates all of the enhancements from the PAS 24:2016 but with the additional inclusion of 6.8mm acoustic laminated glass supplied by Pilkington

PAS 24:2016 Upgrade
Upgrade the security of your sliding sash windows by taking advantage of our PAS 24:2016 security package. This enhancement includes the following four upgrades. This is generally mandatory on new-build projects
Reinforced Tilt Latches
Upgraded Locking Keep
Upgraded Locks
Top Sash Security Blocks
Please note that the Fire Escape, 'Secured Plus' and 'PAS 24:2016' upgrades are not standard and must be requested as part of the window specification

Slide and tilt facility
As standard, our sliding sash window comes with a slide and tilt facility*, allowing you to clean both the top and bottom sash from inside your home
*Please note that on windows with a woodgrain finish external and smooth finish internal, or of mixed colour combination, we are not able to offer top sash tilt facility

Seamless Corner Graff Welds
We are proud to offer a seamless welded sash window. This revolutionary process now disguises the external 45-degree corner welds with a flush mitre providing a far superior aesthetic finish. Available on grain finished window colours only and a minimum window size of 500mm wide x 900mm high
Legacy Sash Horns
Enhance your window by choosing either run-through or plant-on sash horns (plant-on option being retured end of June 2022). The run-through utilises mechanical joints rather than welded to allow the horn to be a continuous part of the sash giving the window a more authentic overall look. The plant-on is a sculptured moulding that is fixed to the underside of the top sash
Deep Bottom Rail
Choose a deep bottom rail if you you want your sliding sash windows to look as close to the original timber version as possible. The larger bottom rail sash convincingly mimics the timber sash windows of old. The deep bottom rail is available with welded or mechanical joints
Trickle Vents
Although a well-insulated home is important, a well-ventilated home is equally as important. Trickle vents provide background ventilation and are generally mandatory under Building Regulations. An internal flap enables the vent to be opened and closed as required
Travel Restrictors
The travel restrictors limit the opening of the top and bottom sashes to approximately 100mm. They are primarily used as a safety feature in locations where opening restrictions are needed. The magnetic mechanism can be overridden from inside your home allowing for a larger opening. Our travel restrictors are now non-locking for your safety
Sash Pull
All our PVCu Sliding Sash Windows come with one or two sash pulls as standard depending on window size. The sash pulls are usually fitted on the inside of the bottom sash to allow easy opening
D Handle
Designed to be fitted to the underside of the top sash on the outside of the window to assist with the opening and closing of the window. Alternatively, you can request the D handle to be fitted to the inside top sash

Pole Eye
Primarily designed to be fitted to the top rail of the top sash. The pole eye enables use of a pole with hook (not supplied) to operate any windows that are positioned too high to operate by hand
Locking System
Our locking system holds the sash window shut by fastening the mid-rails together. The locking system is available in two styles. You get one latch on windows up to 1,000mm wide and 2 on windows over 1,000mm wide

Sash Knob
Used to open and tilt the sashes for easy cleaning of the outside frame and glass from inside your home
Hardware and Colour Options

The Legacy PVCu sliding sash windows we supply are equipped with a whole range of different hardware. The hardware we use has been carefully selected based on aesthetics, robustness, and ease of use. Our heritage hardware maintains the authentic period charm that makes these windows a great timber replica. Options also include travel restrictors
Our hardware is available in up to eight different finishes including Antique Black, Black, Bronze, Chrome, Gold, Graphite, Satin and White
Classic Knob
Heritage Knob
Classic Cam Lock
Heritage Cam Lock
Bow Handle
Locking Keep
Lift Hook

Pole Eye
Joint System
Our Legacy Vertical Sliding Sash Window System can be manufactured in three ways to help achieve a different look
Please discuss these options with your consultant online, in-store or at your home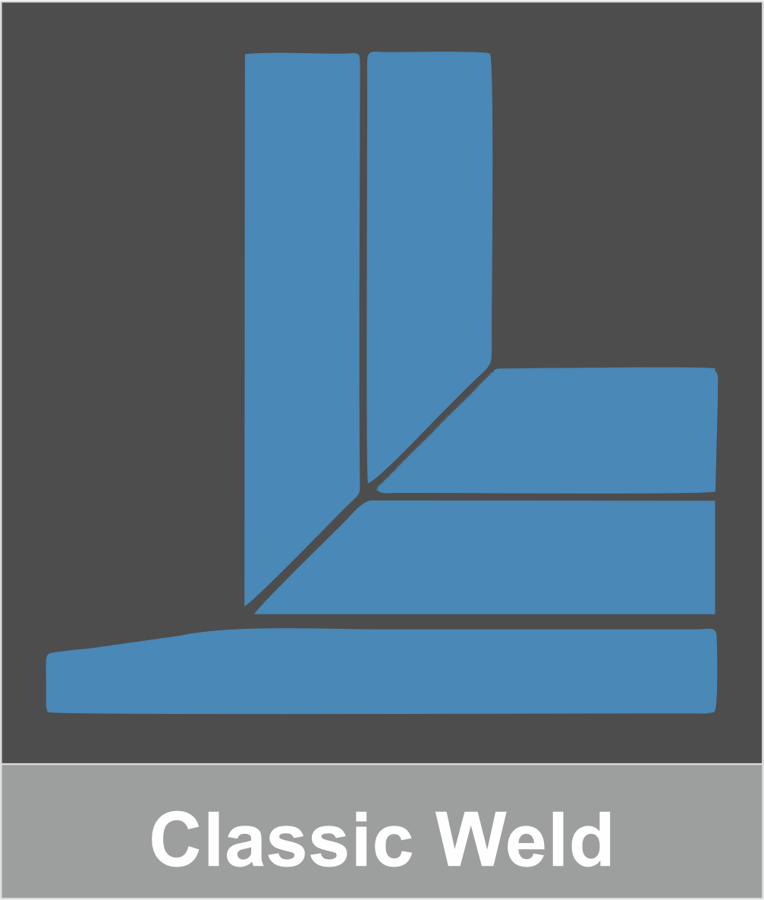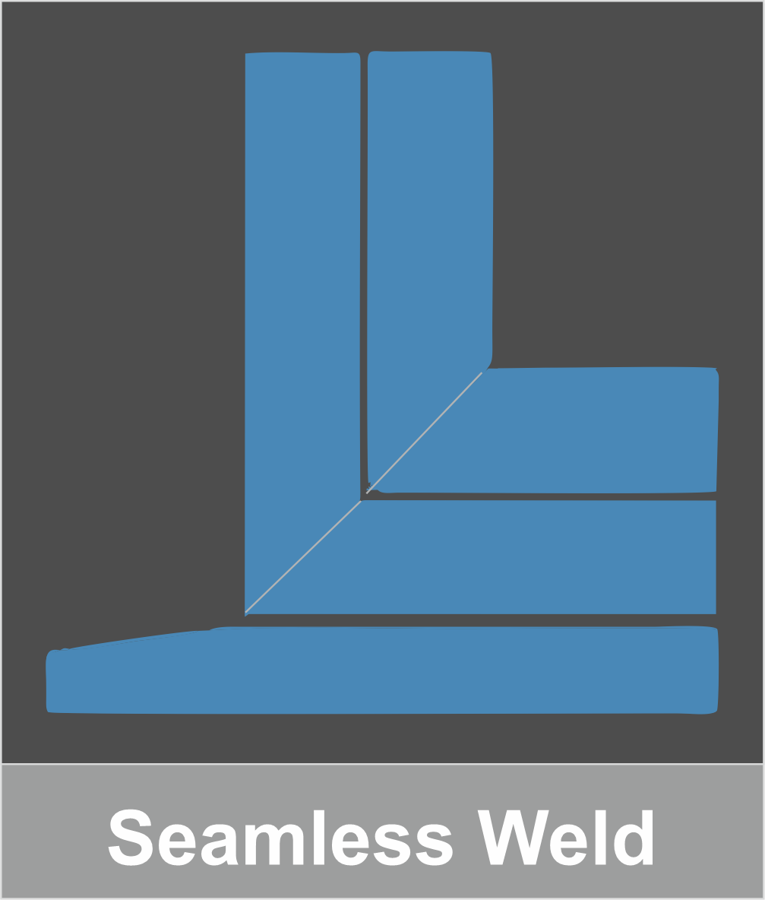 Seamless Weld reduces the visible diagonal joint in the corners of the window to further hide the look of PVCu, using the latest GrafWeld technology. Available on Grain finishes only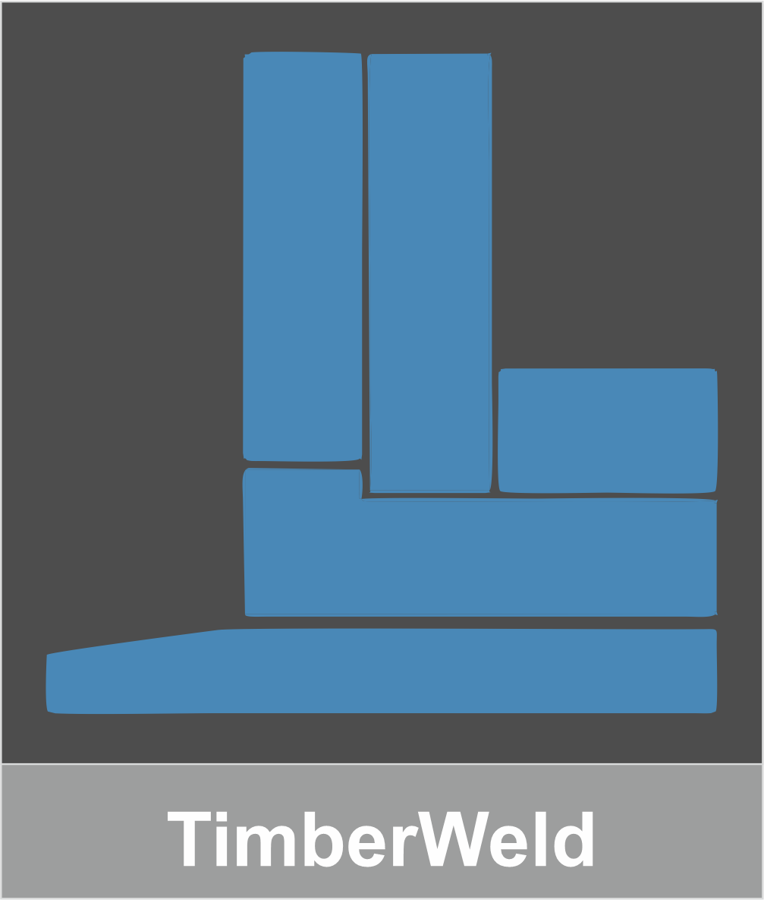 TimberWeld has the look of traditional butt joints just like Mortise and Tenons Timber Windows

Colour Options

With our Legacy sash windows you can choose a colour that suits your property perfectly and that gives it that first impression you've always dreamt of. As standard our sash windows come in a smooth white finish, although because every home is different, we offer an extensive range of different colours in both a smooth and grain finish

Base Colour
The most popular choice for replacement windows, a smooth gloss white finish inside and out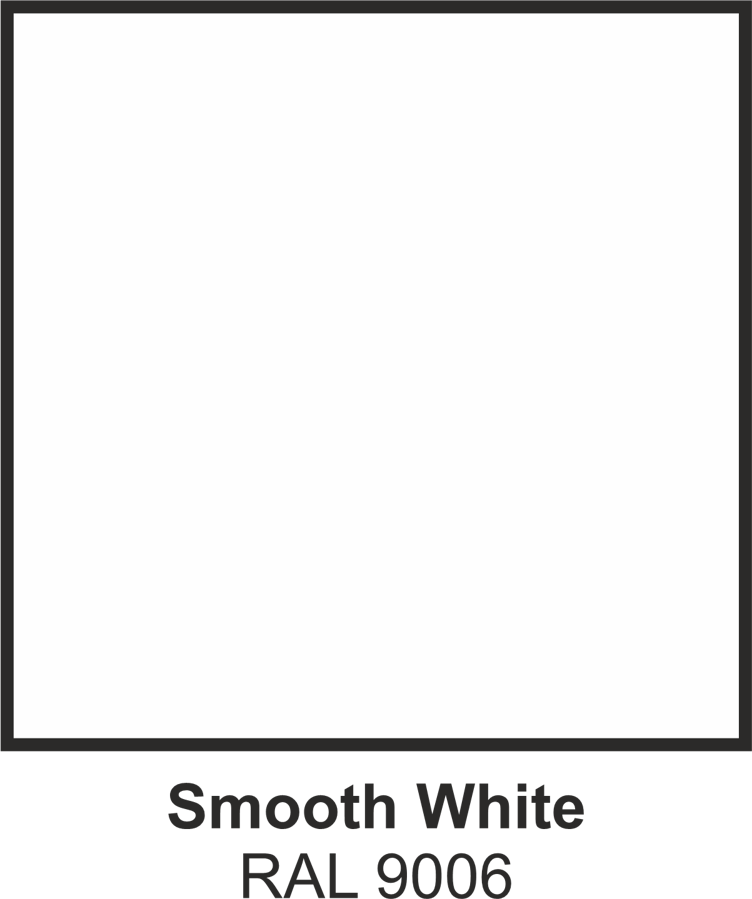 Core Colours
The on-trend colours for this season, and year-on-year favourites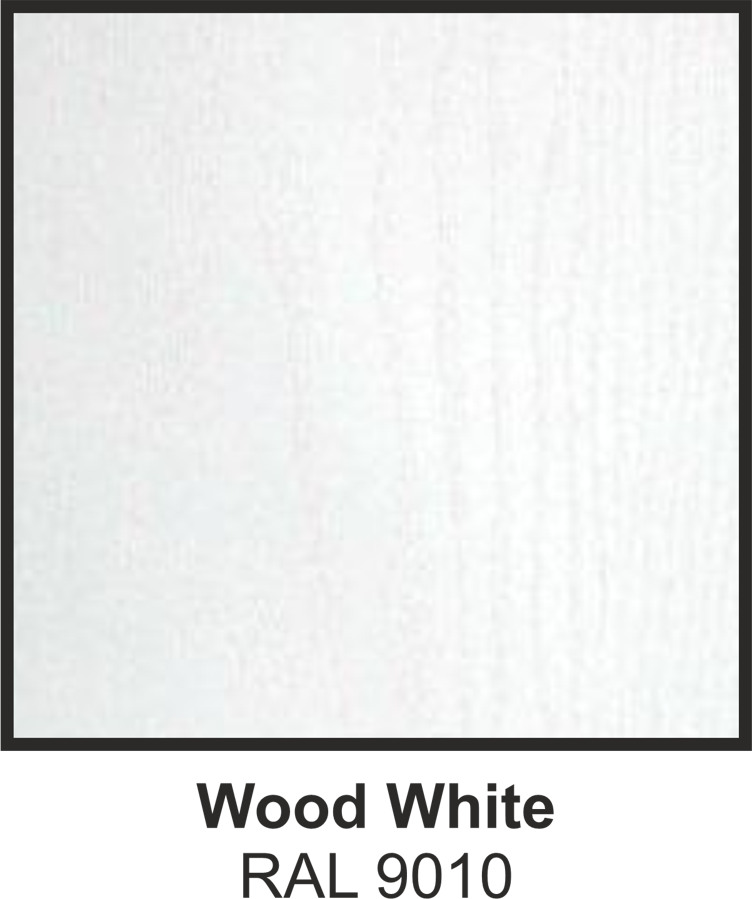 Available with an internal finish of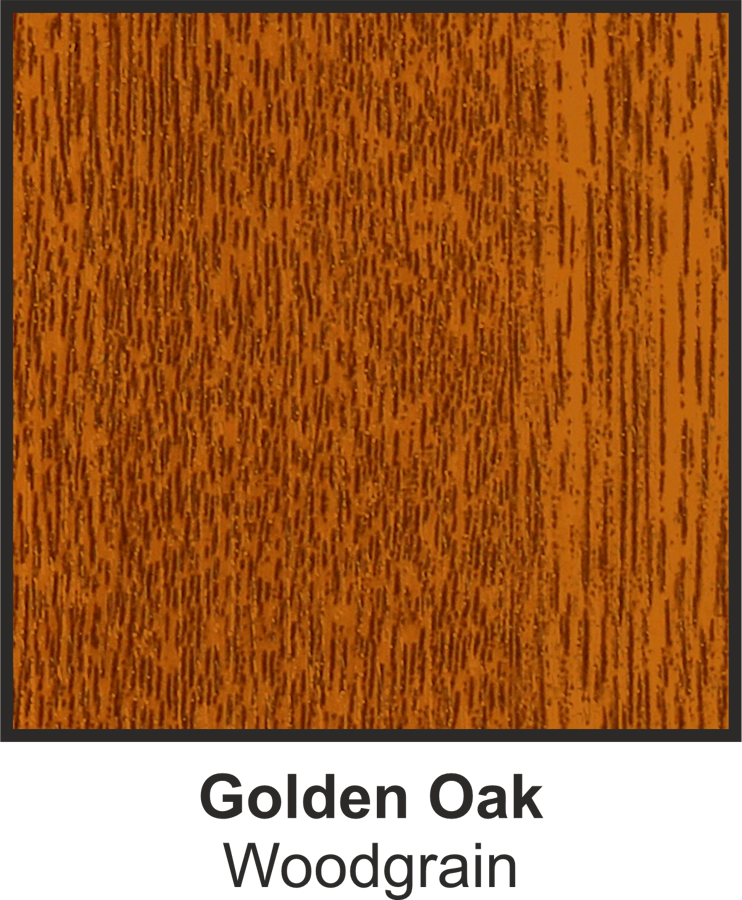 Available with an internal finish of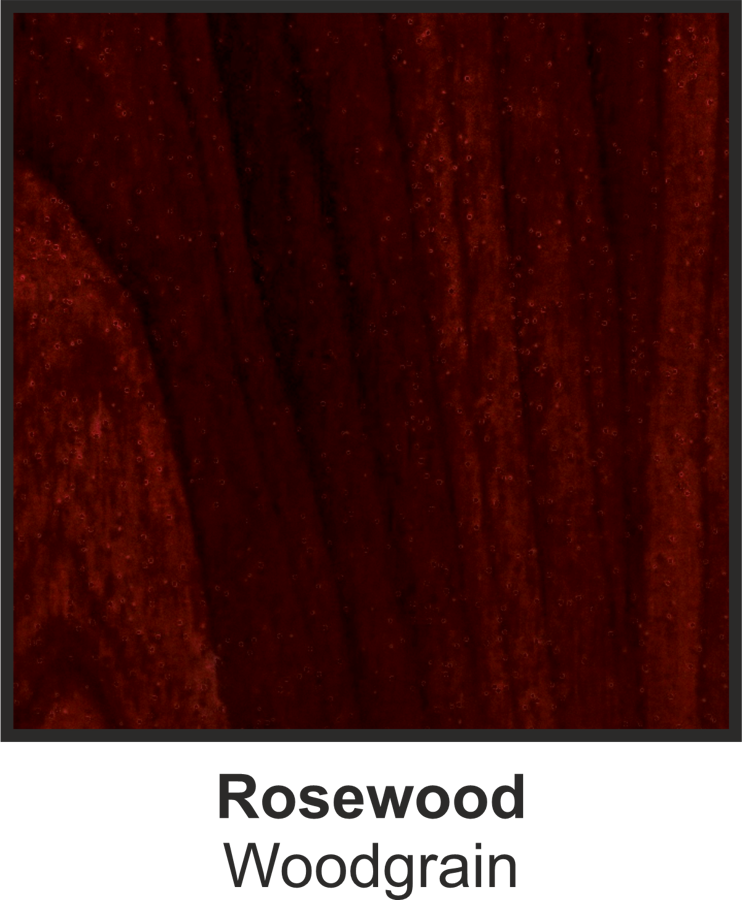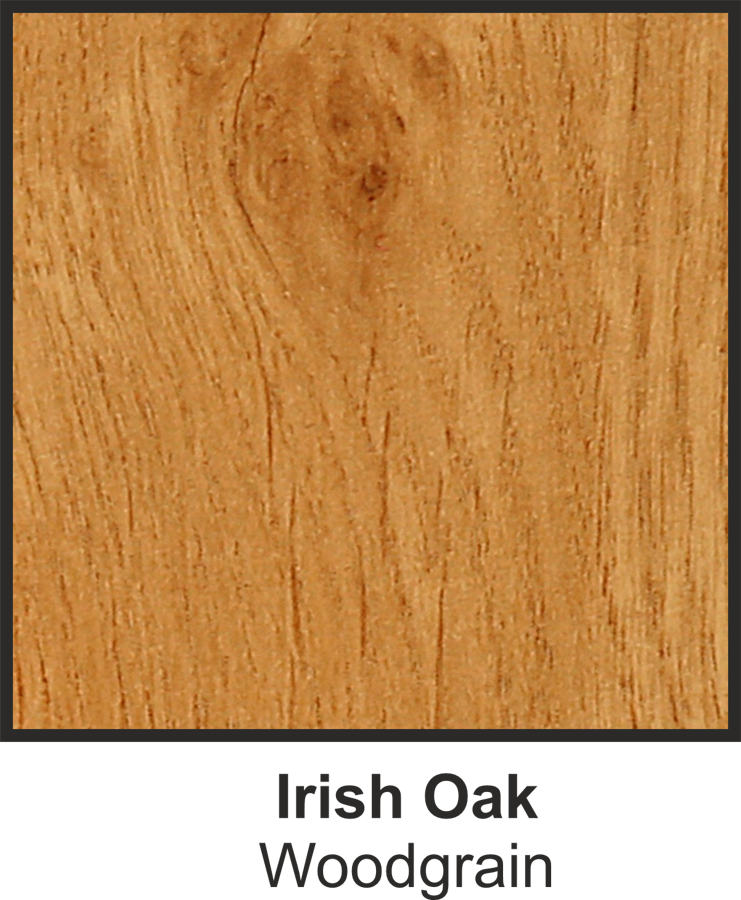 Available with an internal finish of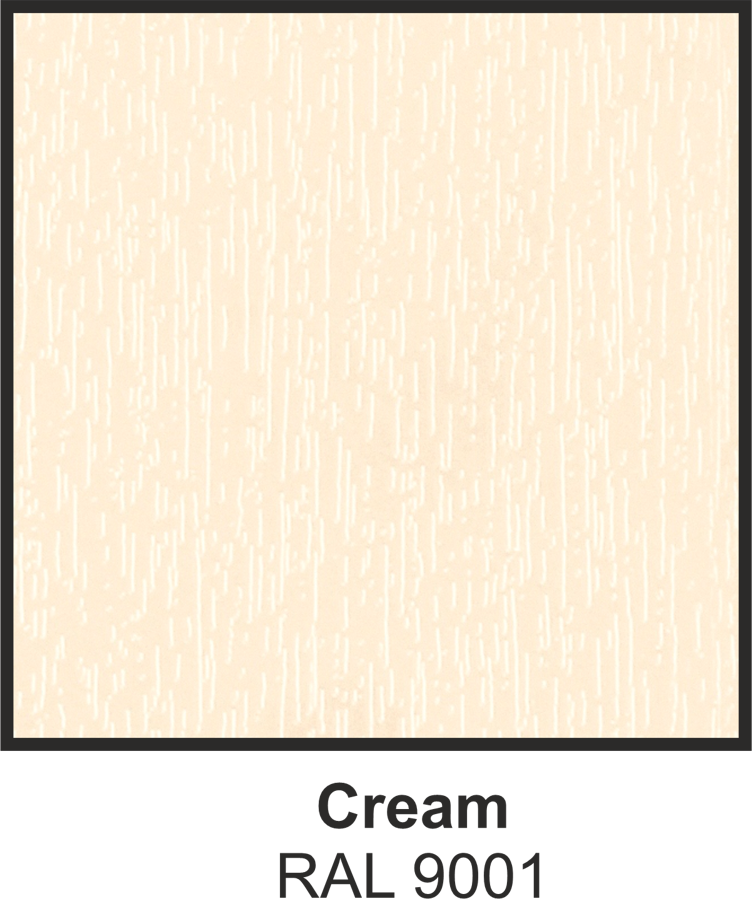 Available with an internal finish of
Smooth White (S)
Cream Grain (S)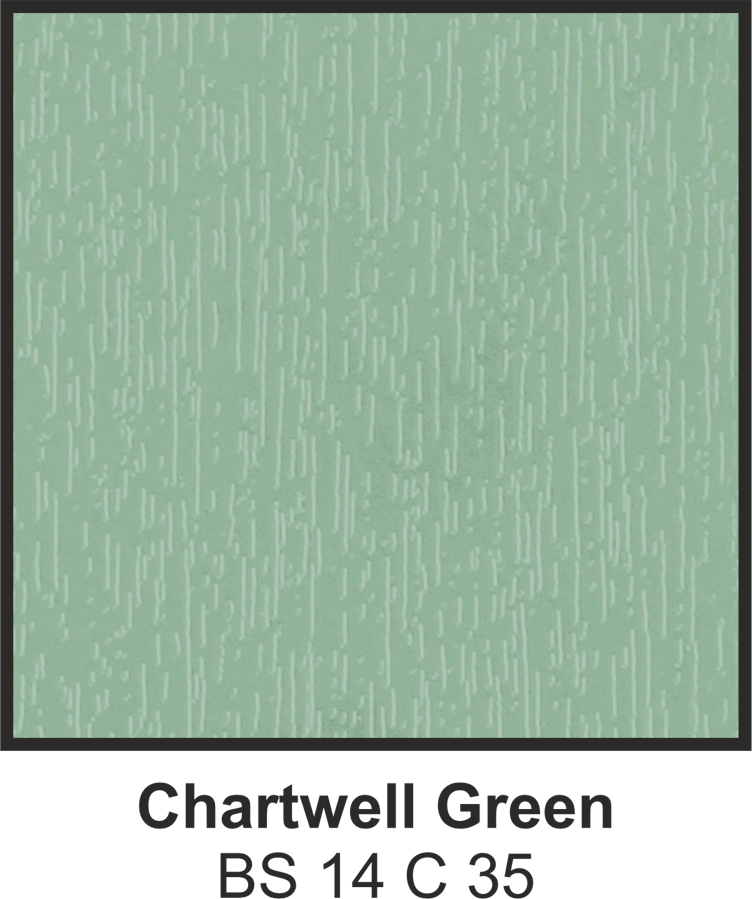 Available with an internal finish of
Smooth White (S)
Chartwell Green (S)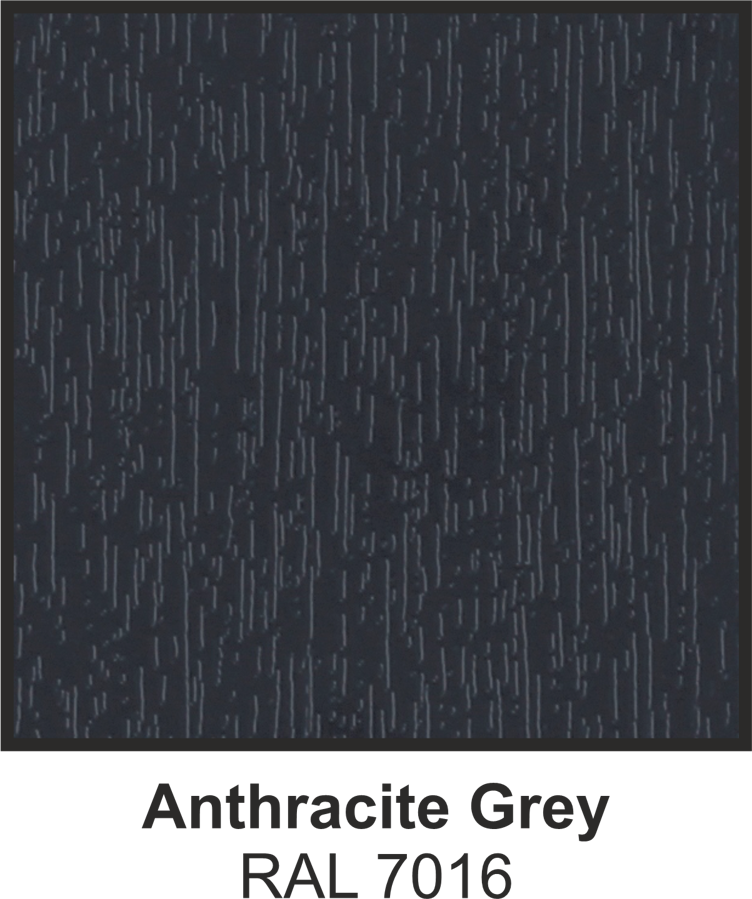 Available with an internal finish of

Smooth White (S)
Anthracite Grey (S)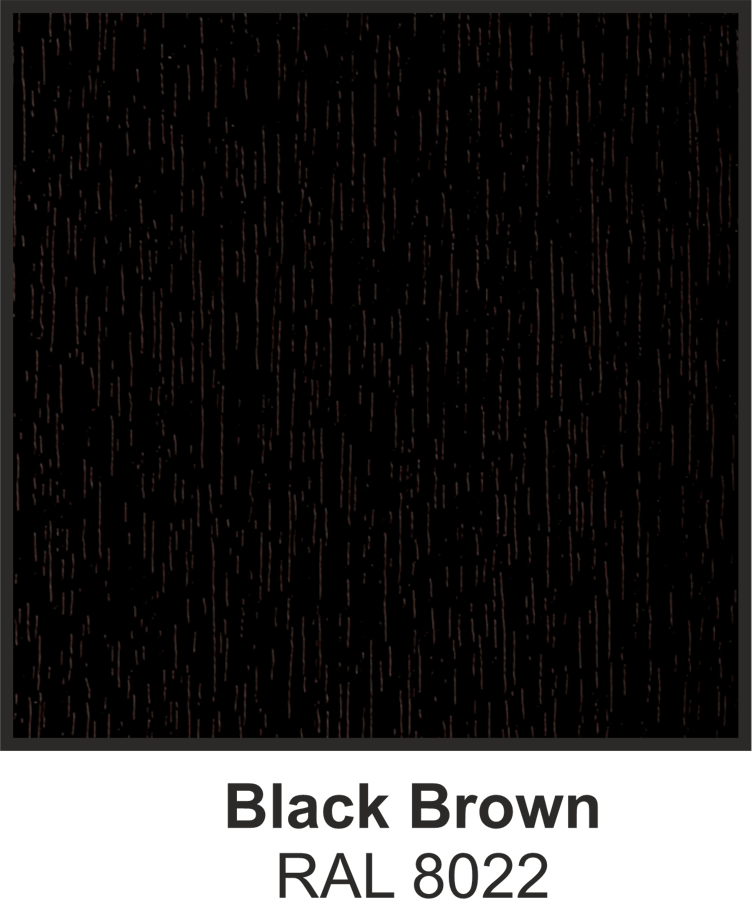 Available with an internal finish of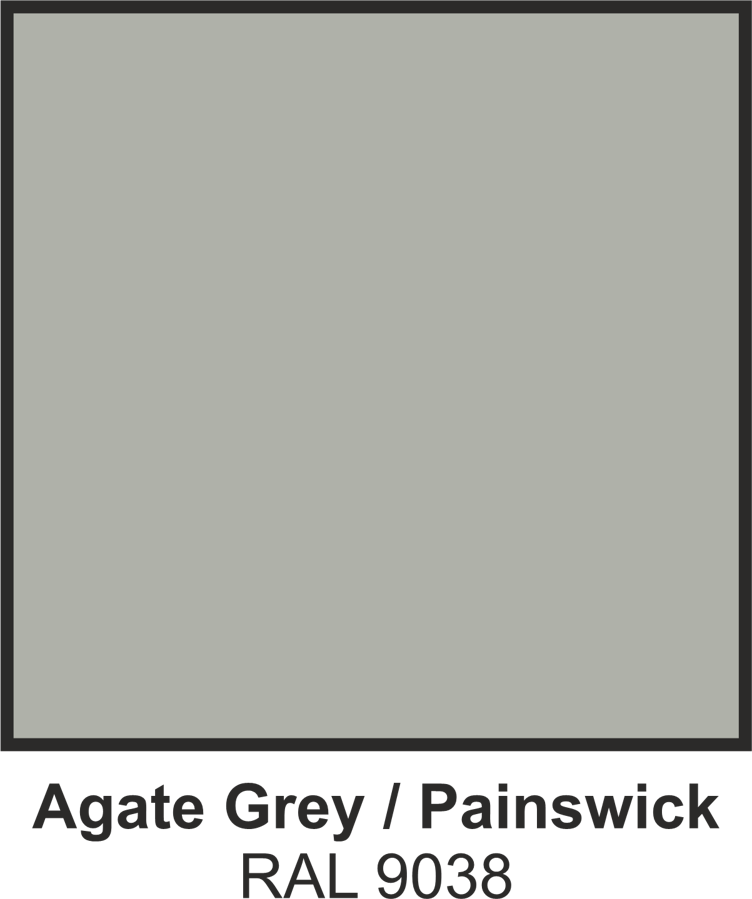 Available with an internal finish of
Smooth White (S)
Agate Grey Grain (S)

Bespoke Key-Colours Colour Bonding
Bespoke Colour-bonding
If you're looking to add a true personalised touch to your new windows, we offer a bespoke colour bonding service in which you can choose between more than 300 colours in either a smooth or grain finish

Basalt Grey RAL 7012

Pebble RAL 7032

Papyrus RAL 9018

Some of our most popular Classic RAL colours are shown. Please note that lighter / darker shades are available and we're always happy to help you find the perfect colour to suit your home. Just ask!

Stone RAL 7030

Oyster White RAL 1013

Pale Green RAL 6021
Obscure Glass

Obscure glass is typically utilised in bathrooms, shower rooms and other private areas. Our sliding sash windows can be specified with a variety of different glass patterns and obscurity levels to suit your needs

Styles and Shapes
Our Legacy sliding sash windows can be manufactured to a style to suit your home. Below are a few examples of the different bar layouts available. Our windows come with equal sized top and bottom sashes (50/50 split) as standard, however we are able to manufacture other split ratios at your request (minimum transom drop of 350mm). Please get in touch if you require a bespoke style or bar layout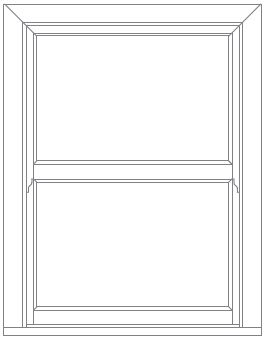 Non-Bar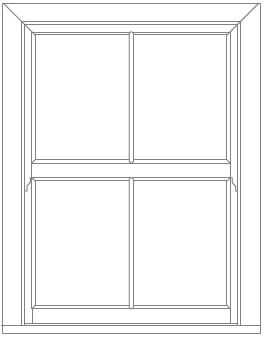 Centre Bar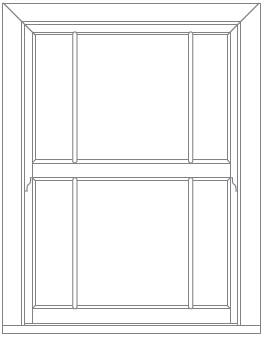 Three Light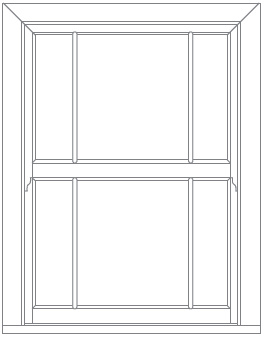 Offset Three Light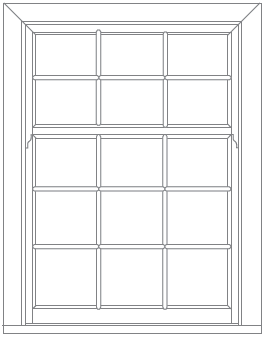 2 by 5 x 3 by 5 Georgian Grid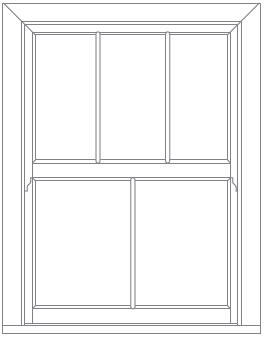 Asymmetric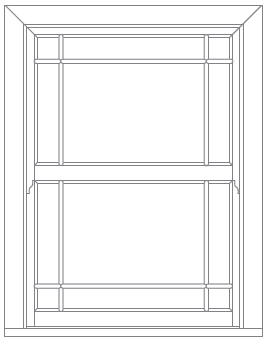 Margin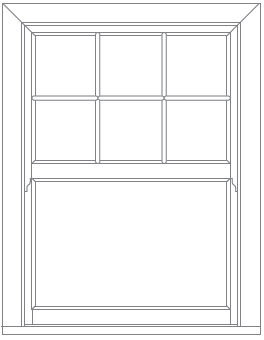 Half Georgian (variable)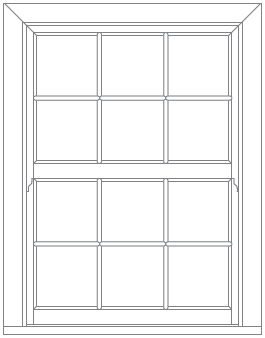 Georgian (variable)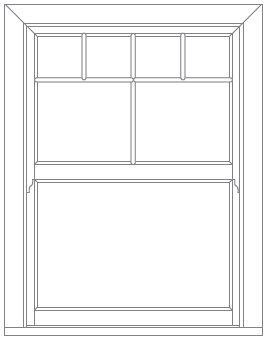 Georgian Variant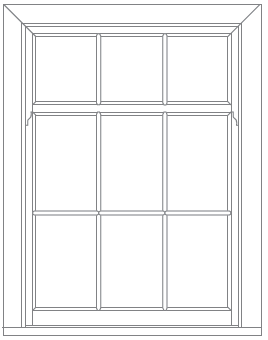 1 by 3 x 2 by 3 Georgian Grid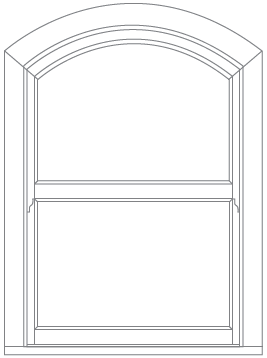 Swept Head*
Swept Head has been paused due to limited manufacturing capacity during the COVID-19 Pandemic and is planned to return sometime during 2022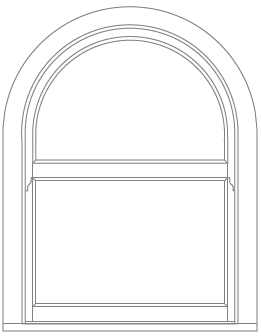 Seamless True Arch*
PVCu sliding sash windows are notoriously difficult to work with when it comes to bending profiles and we're therefore very proud to be able to offer the only true arched PVCu sash window in the country with no welded joints in the frame
*Please note that on swept heads and arched frames the top sash will always be fixed
Seamless True Arch has been paused due to limited manufacturing capacity during the COVID-19 Pandemic and is planned to return sometime during 2022

Coupled and Bay Windows
Coupled- and bay windows are both very popular for large openings as they open up the living space and bring in natural light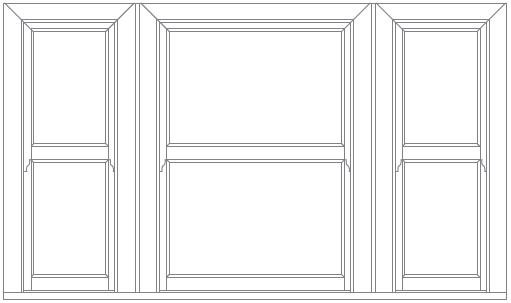 Coupled Windows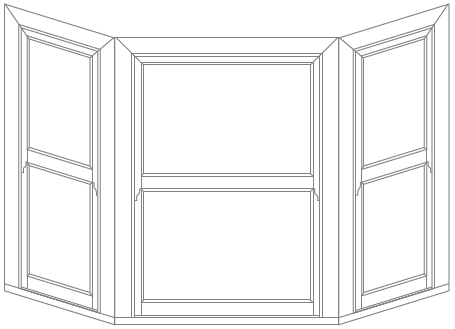 Bay Windows
Technical Information
Our technical information section covers manufacturing limitations and detailed technical drawings. To most people the technical drawings don't make much sense, so if you have any questions our product experts will be more than happy to explain in more detail

Technical Specifications
Front to back dimensions: 135mm Glazing units: 24mm double glazed
U-value: 1.4W/m2K - 1.5W/m2K
Manufacturing Limitations*
Minimum width: 360mm Maximum width: 1500mm Minimum height: 750mm Maximum height: 2350mm

* Please note that some slide and tilt restrictions may apply on very large/small and bespoke shaped windows. For min/max sizes for seamless welded windows may differ
Seemless Graph Weld only available on widths 500mm and wider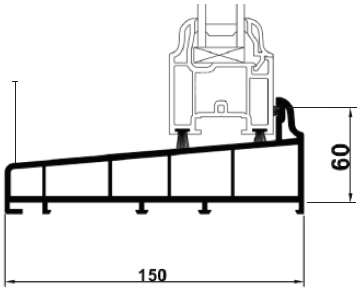 150mm Upstand Cill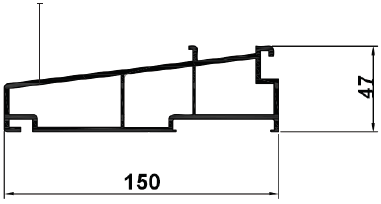 150mm Cill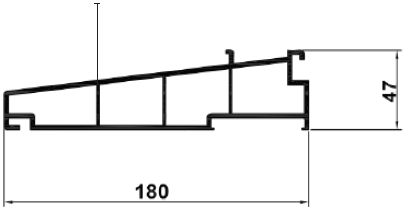 180mm Cill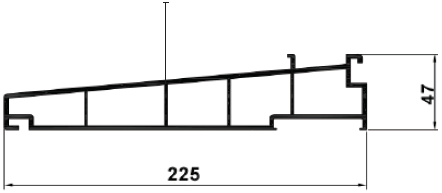 225mm Cill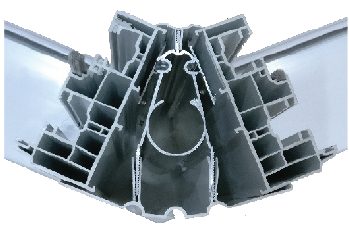 Variable Angle Baypole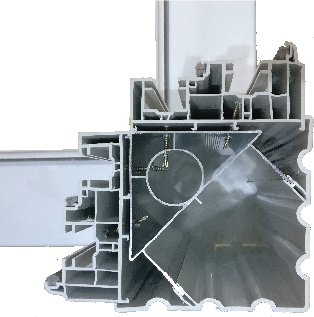 90 Degree Baypole
View or Download the Brochure
Minimum and Maximum Dimensions
Legacy Vertical Sliding Window
Min Width
Min Height
Max Width
Max Height
Design Wind Pressure
Standard
360mm
(500mm for Seamless Weld)
750mm
1200mm
1800mm
Heavy Duty
360mm
(500mm for Seamless Weld)
750mm
1500mm
2350mm
Outer Frame Depth
128mm
External Cill Options
150mm and 210mm
Standard Upstand External Cill Height
60mm
As Approved Legacy Sash Vertical Sliding Box Sash Window Suppliers and Installers we offer supply and installation services throughout South Wales including Abergavenny, Crickhowell, Usk, Monmouth, Brecon, Chepstow, Cwmbran, Newport, Cardiff and Merthyr areas and beyond
Trickle Ventilaton Options
Modular Vent
| | | |
| --- | --- | --- |
| Window Width | Number of Modules | Total Equivalent Area (EA) |
| 375mm-499mm | 1 | 2,000 EA |
| 500mm-634mm | 2 | 4,000 EA |
| 635mm-774mm | 3 | 6,000 EA |
| 775mm + | 4 | 8,000 EA |
Link Vent
| | | |
| --- | --- | --- |
| Window Width | Vent Size | Total Equivalent Area (EA) |
| 500mm-750mm | Small | 2,500mm EA |
| 751mm + | Large | 5,000mm EA |
Legacy Vertical Sliding Sash FAQ
Do all our Legacy Vertical Sliding Sash Windows come with a Slide and Tilt facility?
The vast majority of our sash windows come with a slide facility. A tilt facility can be requested as part of the window specification. On sash windows with a woodgrain finish externally and smooth white finish internally we are not able to offer tilt facility on the top sash. There are two reasons for this:1. The bottom channel of the top sash has fringe seal in it so the white base profile is hidden and as you cannot have 2 materials in the same channel the tilt arms cannot also run in this channel. This means that the sashes simply cannot tilt as they don't have tilt arms.2. There is foil applied to the bottom of the outer frame and if the window tilted the foil would be ripped off
On curved/arched windows, the top sash will be fixed and the bottom sash will feature both the slide and tilt facility
Please note that slide and tilt restrictions apply on extra large sash windows
What is the difference between the corner weld options offered?
There are different ways in which we can join the uPVC profile pieces together to fabricate our sash windows. The standard method is a 45° classic weld, which is really the starting point for the majority of uPVC windows found in the UK today. This method is achieved by welding the uPVC together rather than it being held together with pins, screws and glue as in timber and aluminium windows. The main advantage of welding is that the window frame becomes a single product; the frame is melted and pressed together creating exceptionally strong welds. The only downside of the standard 45° mitre weld is that where the frames have been joined it creates an evident plastic groove
Investment in new cutting-edge machinery has allowed us to offer a 45° mitre weld but finished with a seamless groove instead. This method is also known as 'zip-welding' and it delivers two key benefits. Firstly, by pushing the sprue back inside the window it means more of the internal surfaces are joined, creating an exceptionally strong weld and secondly, it delivers a high precision and almost invisible joint
At the most authentic end of the spectrum you'll find our 90° fully mechanical timber look joints. This method has been driven by demand for heritage windows and the joints have been designed to replicate traditional Victorian timber sash windows. It doesn't get any more authentic than that

Can I replace existing timber windows in a conservation area with PVCu Sash Windows?
Generally, yes you can install our products in a conservation area. Conservation areas are sometimes a bit of a sticking point, but overall, we have had great success. Each area is different and most of the time you are reliant on one specific individual to give you the green light but in our experience, we do seem to be having more and more success
Our suggestion would be to opt for a woodgrain foil finish, most conservation areas we deal with tend to like the white woodgrain finish opposed to smooth white

How do sash windows work?
A sash window consists of two sashes that slide up and down. Often these two sashes will be equal in size, although you do have the option of specifying a custom split. On advanced sash windows such as ours, both the top and bottom sash will come with a slide and tilt facility. For the sashes to slide up without immediately sliding back down, each sash is comprised with a mechanism used to counter-balance the sash eliminating the need for sash weights, sash cords and pulleys found on traditional sash windows. The balances are concealed in the two chambers found on each side of the sash window. We use a constant force balance system as well as a spring balance system
How long do uPVC sash windows last?
With the right care, our sash windows can last for decades. How long exactly the windows will last is a difficult question to answer as it really depends on the circumstances. Windows installed in harsher environments such as coastal regions will likely need replacing before windows that have been sheltered from direct sunlight and extreme weather conditions. Generally, sash windows that have been installed well, looked after and haven't been subject to extreme weather conditions will have a lifetime of 25-30 years
What are travel restrictors and do I need them?
Travel restrictors are an optional safety feature that has been designed to limit the opening of the window by preventing the bottom sash to travel beyond a certain point. If requested, the travel restrictors will be positioned on the internal side of the top sash. The travel restrictors we use on our sash windows come with magnetic catches making them convenient and easy to use. Travel restrictors aren't required but can add peace of mind especially for windows above ground level
How many locks and handles does each window come with?
If your sash window is less than 1000mm in width, we will fit one lock and provide one of each requested handle. If the window is over 1000mm in width, we will provide 2 locks and 2 of each handle requested
Do you offer arched sash windows?
Yes we can do shaped frames including gothic arches, true arches and even pointy top halves. We've invested in top-of-the-range machinery to be able to bend uPVC profile in-house. This new machinery enables us to create true arches using a single length of uPVC profile meaning no welds in the outer frame. For any shaped frames, we will require a template, which our surveyor takes care of
How do I operate the easy-clean slide and tilt facility?
To operate the sash window, start by unlocking the sashes. Use the lift hooks (also known as sash pulls) to lift the bottom sash slightly. Do not attempt to tilt the sash if it's been lifted all the way to the top. You should now be able to tilt the sash by pushing both the sash buttons inwards and carefully pulling it towards you. Now slide down the top sash slightly, push both the tilt buttons inwards and pull it towards you. Both sashes will stay in a secure position when tilted and you do not need to support them. To close the sashes you must start by pushing the top sash into its upright position and slide it upwards. You are now able to push the bottom sash into its upright position and slide it to the bottom. You will hear a clicking sound when each sash has been pushed into its upright and secure position. Lastly, remember to lock the window
Made in the UK
Our Legacy Sliding Sash Windows are individually made in West Yorkshire UK