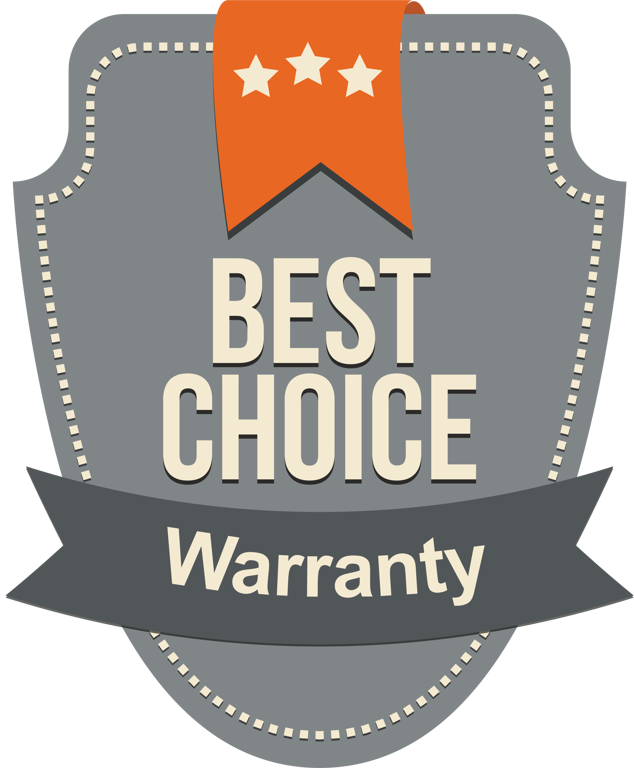 Peace of mind
For your peace of mind, at Heronhurst we guarantee every product we install against manufacturing and installation defects or faults
What is more, we have honoured our warranties for over 3 decades, so you can be sure we stand by what we promise
In need of attention?
If you are already a Heronhurst Window and Door Studio customer and have a problem with your existing purchase, you can contact Susan or Ellie in our Customer Services Team who will be able to help
If your purchase and problem is within your warranty period, and is within the guarantee coverage, there is no charge or call-out fee - it's all free, with our compliments
However, if your purchase is older and now outside of warranty - we have after all been installing windows and doors since 1982 - we are happy to provide a chargeable service facility and very favourable rates for our existing customers
You can talk with us on 01873 858428 or use the online contact form and get in touch
What's covered?
For purchases made today, Heronhurst guarantees the products manufactured and / or supplied by us, and the accompanying installation service for the following period(s)

PVCu or Aluminium Window Frames, Roofs and Doors, Composite Doors for 10 Years

Timber / Wood Window Frames Roofs and Doors for 10 Years

Base and Building Works for 10 Years

Roofline (including Fascia, Soffit, Cladding, Guttering and Downpipes) for 10 Years

Sealed Glass Units (installed with a Heronhurst product) for 10 Years

Sealed Glass Units (installed within your existing window of another brand under a chargeable service call) for 5 Years
Handles, Hinges, Door and Window Locks, Furniture, etc. for 2 Years

Electrical works and products for 2 Years

Integral Blinds for 5 Years

Flooring and finishing's for 2 Years
Any product or service not covered by the above - please ask for written confirmation on your Quotation and Order Confirmation
In addition to your normal Heronhurst Warranty, our manufacturers offer extended product-only warranties on selected ranges including
Re-Al Aluminium products come with a manufacturers' 25-year warranty on the paint finish
Bereco Timber products come with a manufacturers' 30-year warranty for Anti-Rot and Fungal guarantee. You need to activate this within 30 days following installation at https://www.berecowarranties.co.uk/
Elitis products come with a manufacturers' up to 15-year warranty when registered directly following installation

Insurance Backed Warranties
With nearly 40 years continuous successful trading, with the same strong family ownership from day one, we like to think we will be around to look after you and your purchase for a long time to come
However, we understand sometimes you want extra peace of mind
That's why every installed domestic Window and Door with Heronhurst now comes with a full Insurance Backed Warranty with the country's leading home warranty insurer, HomePro Insurance
It's FREE, and it runs for the duration of your Heronhurst original warranty
For most of our other products, you can choose to add-on a Home-Pro warranty - just ask
What's not covered
We like to think that everything you would normally expect to be covered, is covered.
Included within our warranty is frame stability and colour fastness for windows and doors, misting between glazed units, handles and locks - for specific products covered and length of time, ask to see a copy of our current warrnaty terms and conditions
We like to keep things simple, as to what is not covered by our Fair Trades Approved Warranty and Trust Mark Approved Warranty
As you would expect, what's not covered is
Accidental or Purposeful Damage caused by you, someone else, or really adverse weather - this is typically covered by a good household insurance policy
Broken Glass - we are unable to guarantee against any cracked or broken glazed units for obvious reasons
Handles and Hinges beyond 2 years
Fair wear and tear
Commercial use, unless specific commercial products purchased - we offer products specifically designed for commercial use, which is guaranteed
You are of course expected to keep your purchase in a good state of repair and report and malfunction or defect as soon as is reasonably possible following detection, so further damage can be prevented. Our Warranty does not cover normal homeowner maintenance such as simple lubrication of moving parts, cleaning or gutter clearance, etc. as appropriate
For problems that fall outside of our Warranty cover with us. we are happy to provide a quotation for repair or replacement - just talk with the team
Heronhurst products are carefully manufactured and installed to consistently high standards to ensure long-term, trouble-free service. We adhere to all relevant standards and we are experienced in our trade. We have the utmost confidence in our range, and we're more than prepared to stand by our products with long-term warranties
Your product warranty is offered to give you peace of mind and to reassure you that you've made the right choice. It does not, nor is it intended to, affect your statutory rights in any way; the intention of our warranty is to give you a clear understanding of what to do if something should go wrong. You've chosen an exceptional product from a reputable supplier, and we back that with unbeatable service

You have chosen a reliable, dependable product. In the unlikely event that you experience a problem with your Heronhurst installation, don't be alarmed; it will be dealt with quickly and courteously

Your first action should be to contact Heronhurst Customer Service over the phone, online or in person with as much detail as you can, so we are best placed to remedy your problem quickly. Photographic evidence, whilst not essential, help expidite your service claim

Please note that this information is correct and relevant to purchases made at time of you reading this, and may not be exactly the same cover you had when you made your purchase, if it was not today, as policies change from time to time and the cover provided is always made clear at time of purchase though inclusion of our terms included within your purchase documentation, so refer to your order confirmation with us. Rest assured that immediately when we change our policies, we change this information, and we never change the terms and benefits you get once you make your purchase - they always remain the same as what you were sold so you get the cover you were sold
0