Frame Styles
We offer both the smooth curves of our Ovolo system and the sharp lines of our Bevelled system across our range of Storm Casement Windows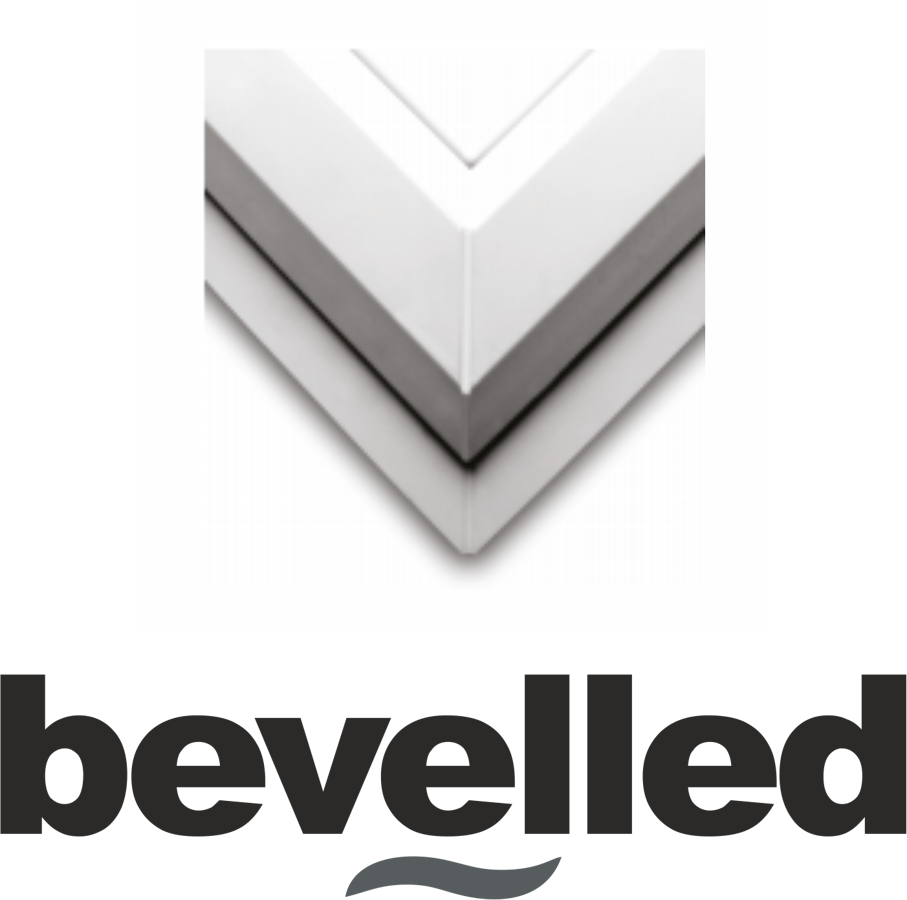 In order to cater for the diverse mix of property styles and consumer preferences, windows and doors are now available in a wide variety of styles and finishes. Using a combination of top openers, side openers and fixed panes, the range of styles is immense so you are sure to find a design to suit your home. Similarly, there is no reason to compromise when replacing an existing bay window. Using our versatile bay posts, any combination of windows can be assembled to achieve the correct angles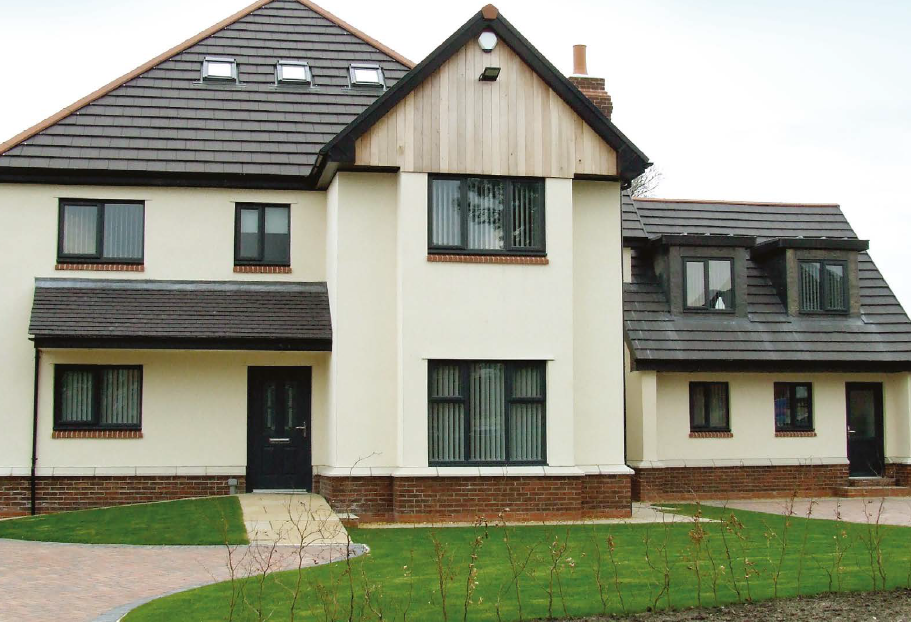 With regards to comfort and security, Ultimate windows will provide peace of mind using advanced multi-point locks and weather resistant seals ensuring there are no irritating, and costly draughts. And using the right combination of frame and glass, your new windows will not only be draught proof, they will also be more energy efficient and even help to keep exterior noise out so you can get that all important peaceful nights sleep
And what's more, every Heronhurst Ultimate® Collection PVCu window is made-to-measure to your exact design and specification, so nothing is "off the shelf", and every job we do fits beautifully
Whatever window style you choose, from casement, tilt and turn or the traditional vertical sliding sash, you're sure to find a design that complements your home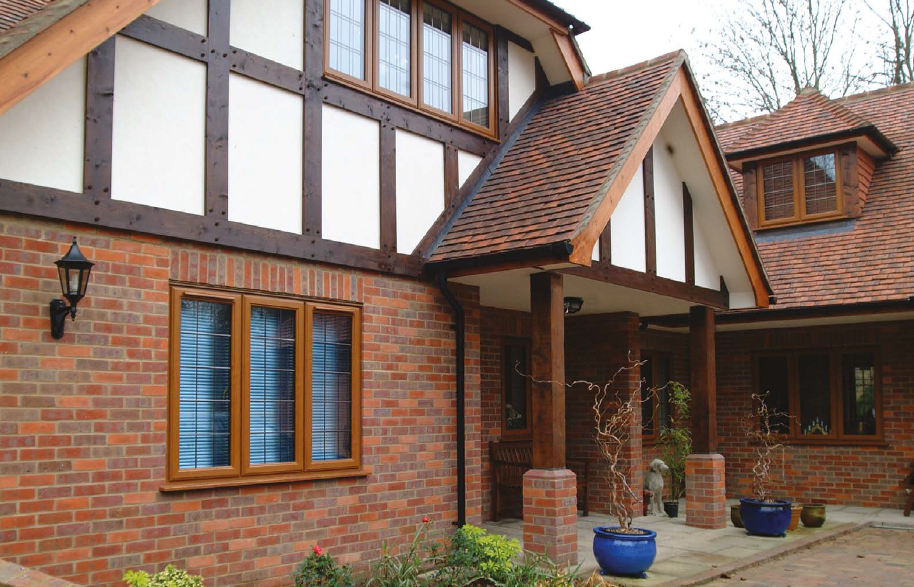 With regards to comfort and security, Ultimate windows will provide peace of mind using advanced multi-point locks and weather resistant seals ensuring there are no irritating, and costly draughts. And using the right combination of frame and glass, your new windows will not only be draught proof, they will also be more energy efficient and even help to keep exterior noise out so you can get that all important peaceful nights sleep

You have a choice of bevelled or ovolo frames depending on your preference and the style of your property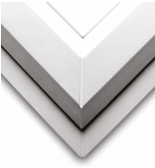 Bevelled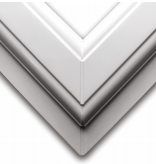 Ovolo
Lipped Casement Windows simply have sashes that open out on special hinges that use friction to keep them open in the position you chose. Because this type of window opens out and has a rebated sash which lips over the outer-frame they offer superb protection against the wind and rain. They can be used to replicate any popular style of timber window with sashes that can open from the side or the bottom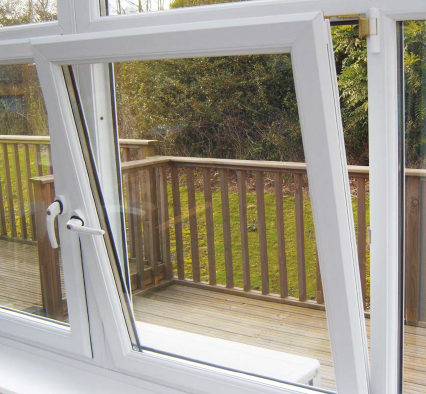 Lipped Tilt & Turn Windows are most popular across mainland Europe allowing the biggest possible glass area. They are characterised by the fact that they open into your house. This can be useful if you have limited clearance outside and they are very easy to keep clean as even the outside of the glass can be washed easily from inside the room. Using a very clever hinge and locking arrangement you can either open the top of the sash at a fixed angle to allow gentle ventilation or you can open it from the side giving the maximum possible aperture to let in as much fresh air and light as possible. Be careful to consider your available space inside, as a big tilt & turn window can take up quite a bit of space in a small room
We will help you design the style best suited to your property, this could be simply copying the existing window on maybe something a little different. There is a separate information sheet available showing the most popular configurations if you want to see what else is available


Advanced Technology
With the rapid advancement in PVC-u technology, you would often now be hard-pressed to tell the difference between PVC-u products and their timber equivalents. This provides you with a multitude of finish options. You may find for example that choosing a realistic Woodgrains like Rosewood or one of our Oaks woodgrain the finish will help to blend more sympathetically with your home and garden. Colours such as Black, Grey, and Cream are also increasingly being used to great effect as well as an array of bespoke coloured woodgrain colours. And remember, unlike their timber equivalents, they will not need painting, and they will be guaranteed for years to come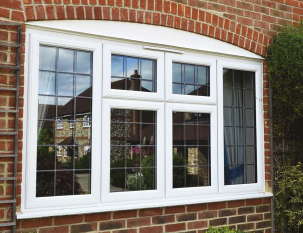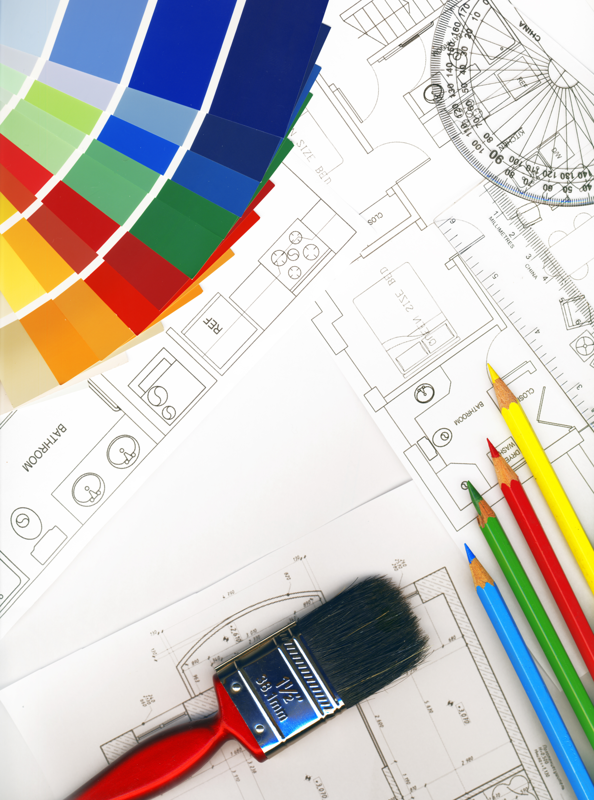 What is more, we can
Kolorbond
your windows in
virtually any colour combination
for the hundreds of available RAL colours - including dual colour, in smooth and textured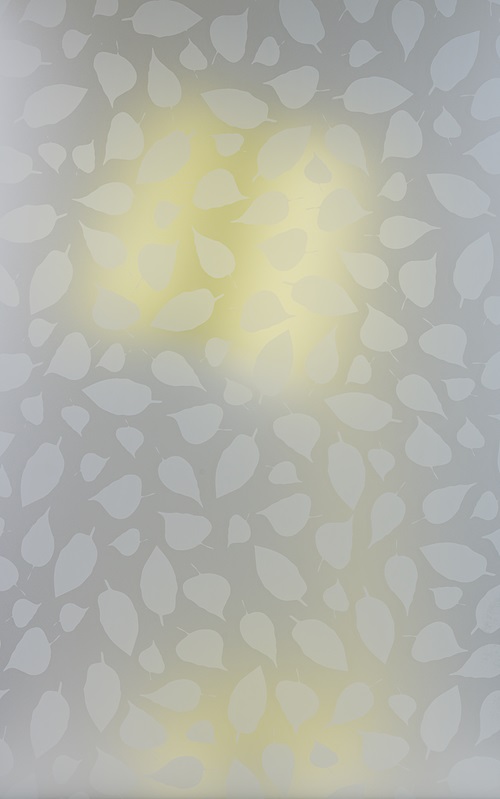 All styles come with your choice of Clear, Obscure, Satin, Leaded, Georgian or decorative glass with Stains and Bevel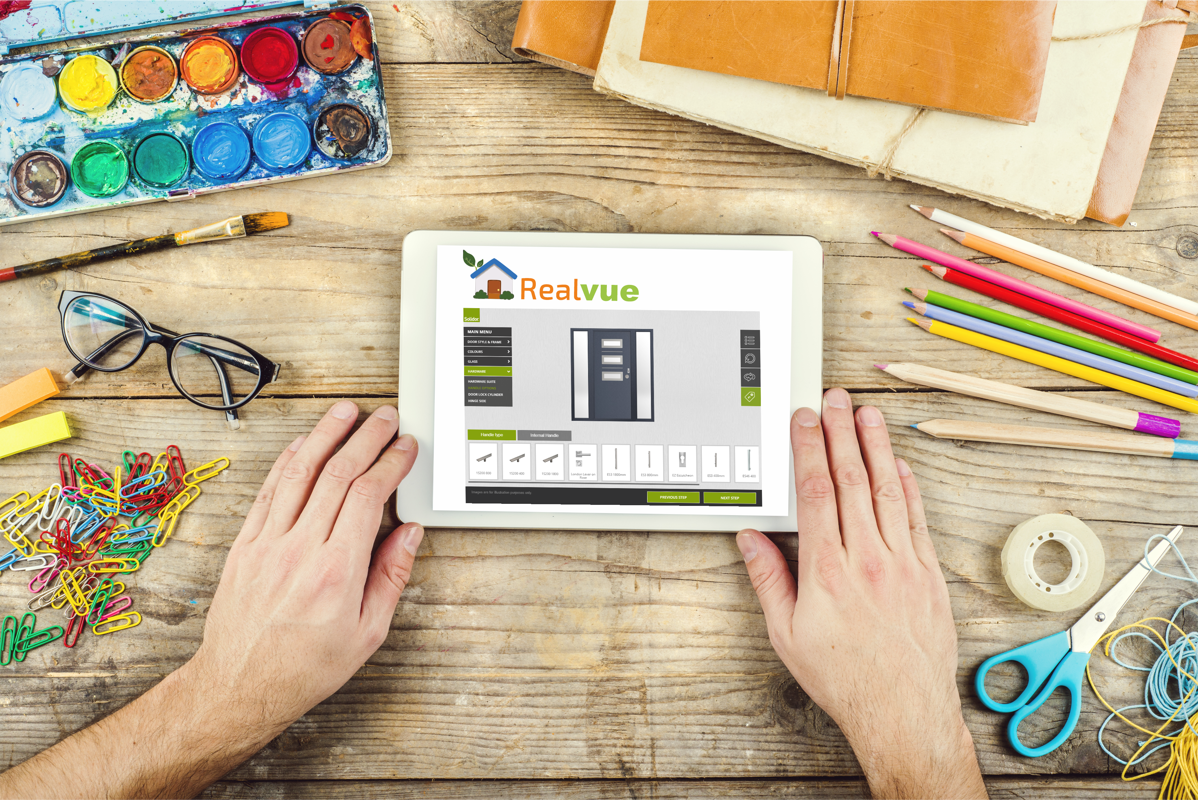 We design your windows on our laptops and tablets in-store or in your home, so you can see exactly the style and finish, as you are making your choices - you also get to see how design and colour choices affect price
As part of the Governments overall initiative to reduce the levels of carbon dioxide emissions, they have put controls in place to reduce the energy lost from domestic dwellings

Window heat loss can account for up to 30% of the total heat loss from your home. Therefore replacement windows are now energy rated which will help to reduce harmful CO2 emissions and help cut the cost of heating bills. Ultimate window profiles along with the glass sealed unit specification are fed into a computerised simulation test to measure

Based on the results, windows are then rated from A-G with A-Rating being the most thermally efficient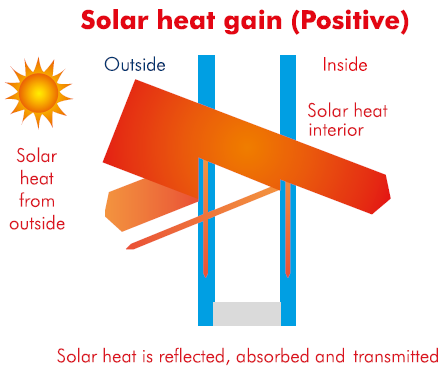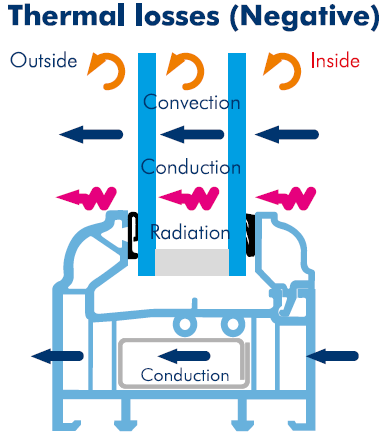 Thermal losses from convection, conduction and radiation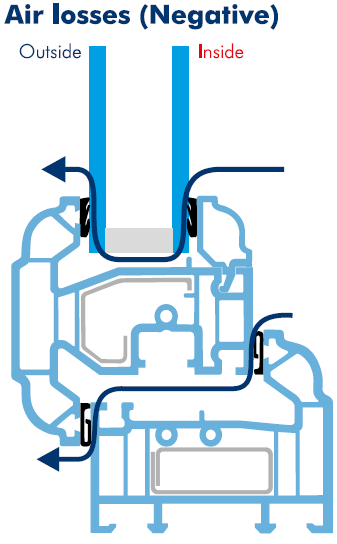 Warm air leaks out through the window
Why choose Ultimate?
In order to meet the governments thermal performance targets and current Building Regulations, all replacement PVC-u windows are to achieve a U-value not exceeding 1.6 (W/m2.K), therefore certified to Energy Ratings "C" or better
All Heronhurst Ultimate® Collection Windows are certified A for our domestic customers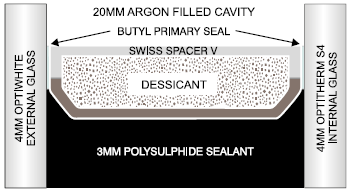 Typical A-rated Sealed Unit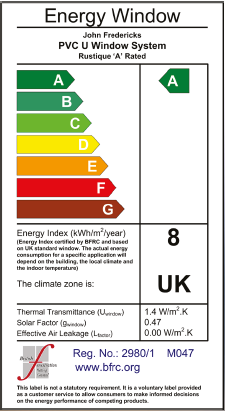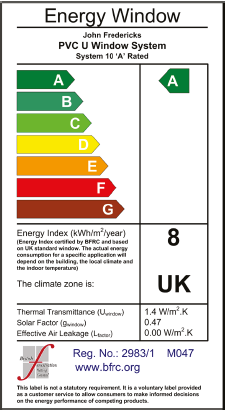 Reduce home heat loss and save money with Ultimate Energy Efficient Windows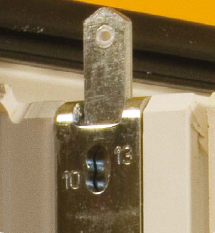 Steel Shoot Bolts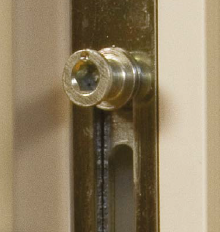 Collared Cams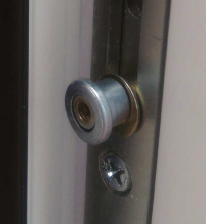 Interlocking Anti-jemmy Claws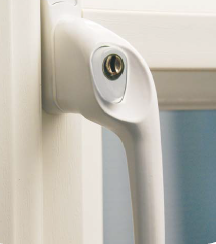 Key Locking Handles

Innovation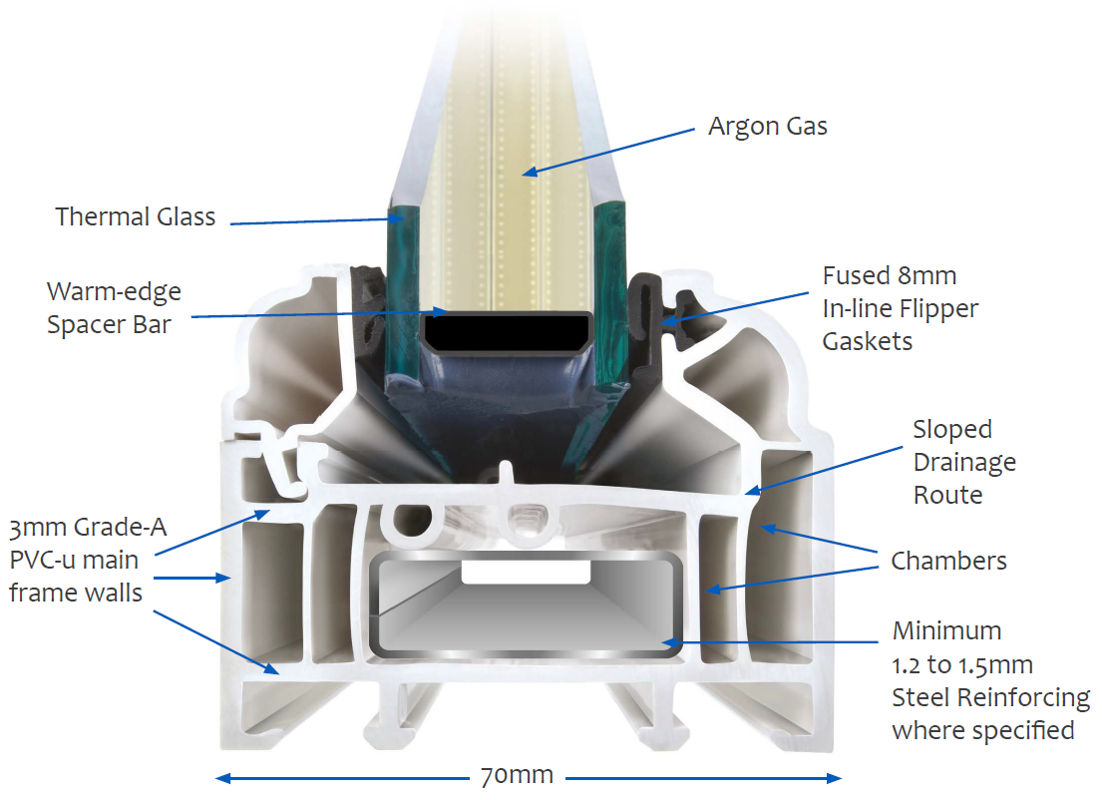 Made to measure
All Ultimate® window and door profiles are produced 70mm in depth, often the same depth as conventional wooden windows
Because of this, Ultimate® frames are more likely to provide a direct replacement for the windows that have been removed and will refit up against existing plaster lines for a neater finish
Advanced compression
Internal and external gaskets are fused to all sections which will prevent the seals shrinking over time
A 9mm 'flipper' seal compresses against the glass sealed unit to ensure ultimate weather protection. The seal remains in-line with the profiles to enhance the finished appearance
Chambered Profile
The PVC-u profiles have internal chambers that will not only help improve thermal performance but can also include metal reinforcing as and when specified to add rigidity and strength to the frame
Built to last
Manufactured from 3mm Grade-A PVC-u, Ultimate® profiles guarantee a consistent, superb surface finish. An internally sloped surface directs any water penetration away from the window via a built-in drainage route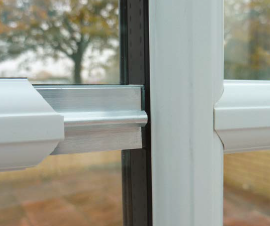 Ali-lock Georgian Bar
You may decide to have decorative Georgian Bars applied to your windows
The unique Ali-lock Georgian Bar includes scribed PVC-u clip-on bars connected to full length aluminium fixing strips. This innovative system ensures the Georgian grille does not shrink, warp or detach, regardless of weather conditions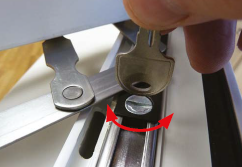 Smart Safety Solutions
For your safety, easy clean/fire escape hinges are fitted as standard to all side-opening windows. These will open to a full 90 degrees to give you an alternative means of fire escape (dependent on window size) and can slide towards the centre to allow easy external cleaning
Turn the slot-bolts located on the top and bottom hinges 90o and simply slide the window across for easy external cleaning
The window will automatically realign upon closing. The unique dual purpose key can be used to lock your window handle and to operate the hinge slot-bolts as shown right
Safety, industry-leading security, and quality built-in as standard, giving you complete peace of mind
Doors and windows are at the heart of your home's security, and we design our products to ensure that visitors to your home are only the welcome ones
Features and benefits
Advanced Point Multi-System locking you can rely on

Double and Triple Glazing options
Weatherseal for non-shrink, non-stain weather seals that last the test of time
Secure locking system ensures they withstand more pressure than standard locks on surface mounted competitive systems

Rigorously tested to BS7950 and beyond where required

Every one of our Ultimate Windows has Multi-Chamber Profile for great strength and improved insulation
Great insulation u-values for the glazing and the frames that improve your home's comfort, and help reduce your energy consumption, footprint and cost
Low maintenance Grade A PVCu retains it's good looks for decades and extends life-span of the window
Eco Friendly Manufacture - We seek excellence in every aspect of business and set the same standards in our commitment to the environment
100% Calcium organic material - and fully recyclable, PVCu now becomes the earth and your friend, and can be recycled up to 10 times over 350 years
Achieves great SAP Calculations under the Code for Sustainable Homes initiative, a BFRC A Energy Rating, and a BRE expected lifecycle in excess of 35 years
Our windows make more of ambient heat

In winter, the energy efficient coated glass used in our windows retains warmth within the home. It's also designed to exploit radiant heat energy from the sun. These properties result in significant fuel savings compared to a single glazed dwelling.

Above: The images show just how effective fitting energy efficient windows to your property can be. The right-hand side of the property still has the original windows – the reds and pinks show heat escaping. However, the new extension on the left is fitted with energy efficient windows, the lack of reds and pinks proving they help dramatically reduce heat loss

Energy Saving Windows and Doors - A Better Choice for Your Home
Modern double glazing doesn't just look good. It can save you money too. From styling to performance to saving energy, our advanced glazing technologies are engineered to give you a comfortable, secure, quiet, energy efficient home

Reduce wasted energy and cut bills
Choosing energy efficient windows, doors and conservatories to replace single glazed or older double glazed units saves energy from day one. In fact, replacing the windows alone could reduce your heating costs by up to 20% - perhaps worth up to £321 a year*

Choose better looking frames
Clear, uncluttered sightlines ensure windows look well proportioned, elegant and attractive. Features like our low sightline weatherseal ensure performance and style with savings

Reduce condensation and noise
Lowering heat loss at glass edges can cut window, external door and conservatory condensation by up to 80%. Glass units and our high performance gasket helps reduce noise pollution over a wider temperature range, too
Handle styles
We offer a range of handles from modern through to traditional - even hand forged handles, in 8 finishes so you can individualise your windows to your home



Dummy Stay Bars are also available on request in both Tear Drop and Monkey Tail style

Contemporary Inline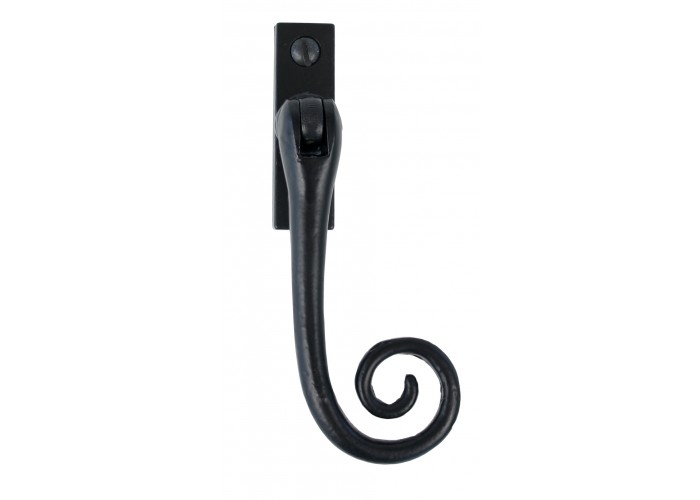 Antique-style Monkey-tail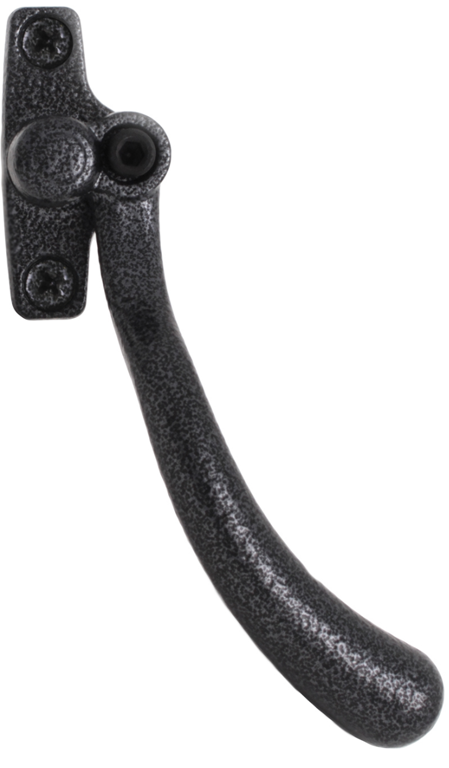 Antique-style Tear Drop
Joint System
Our Halo® Collection Lipped Window System can be manufactured in two ways to help achieve a different look
Please discuss these options with your consultant online, in-store or at your home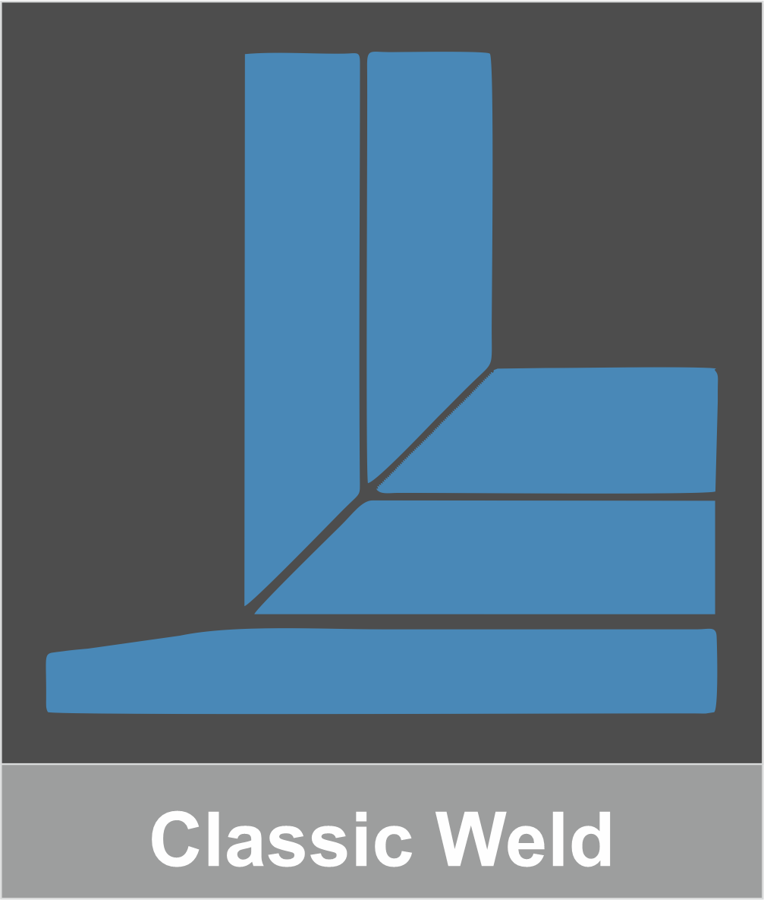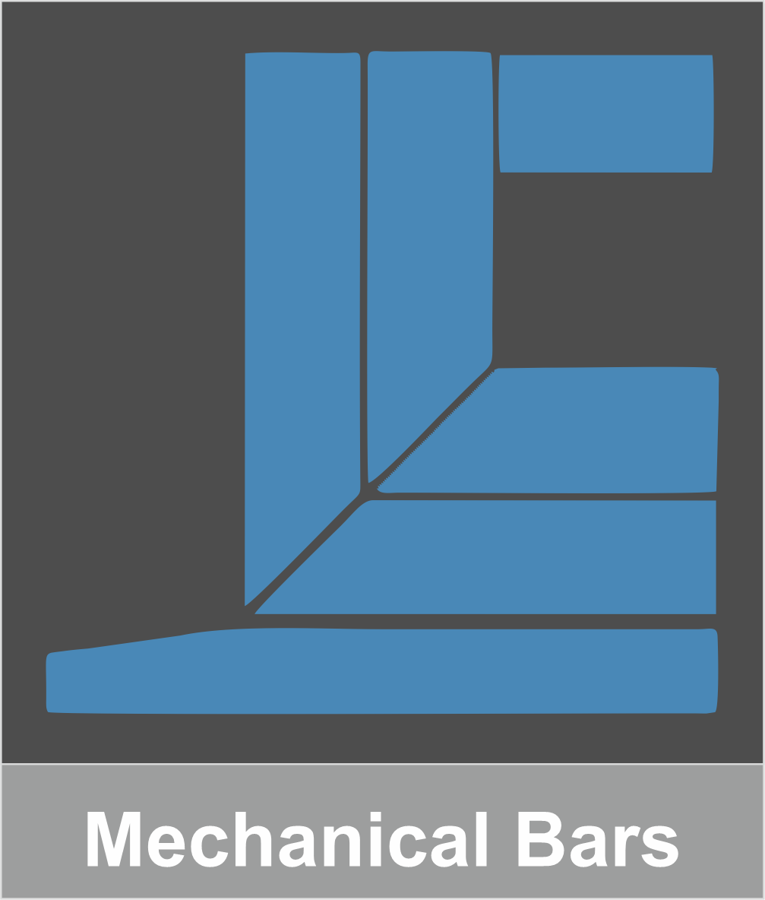 Base Colour
The most popular choice for replacement windows, a smooth gloss white finish inside and out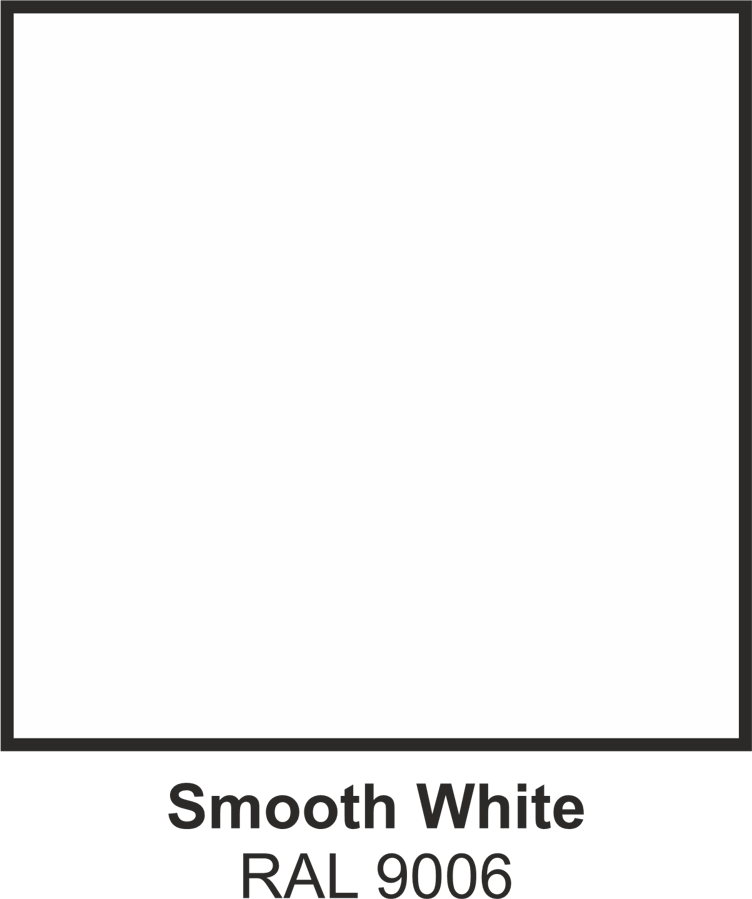 Core Colours
The on-trend colours for this season, and year-on-year favourites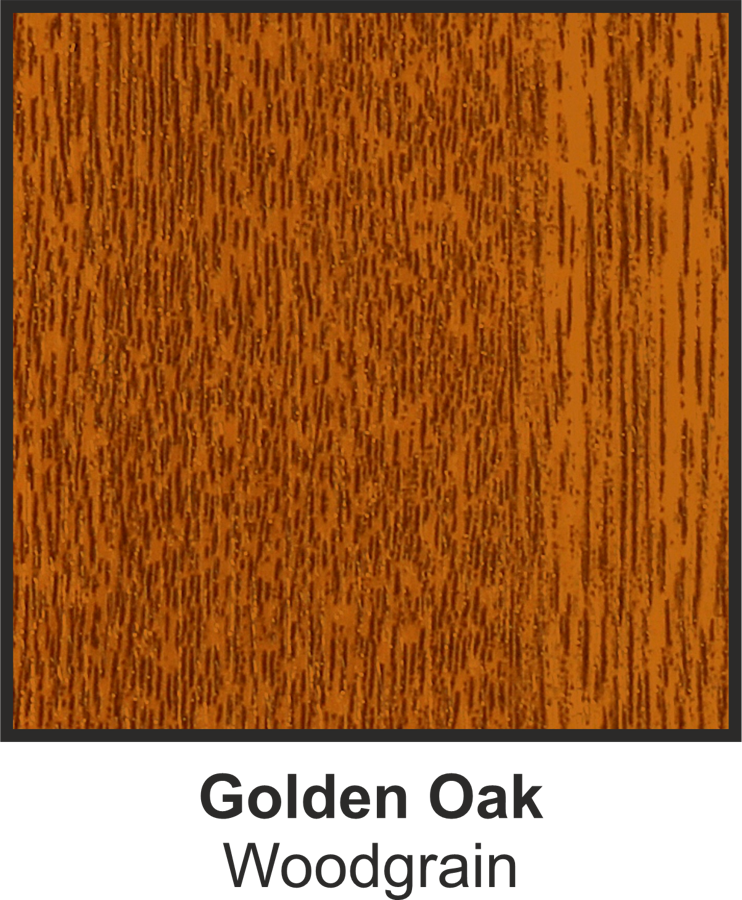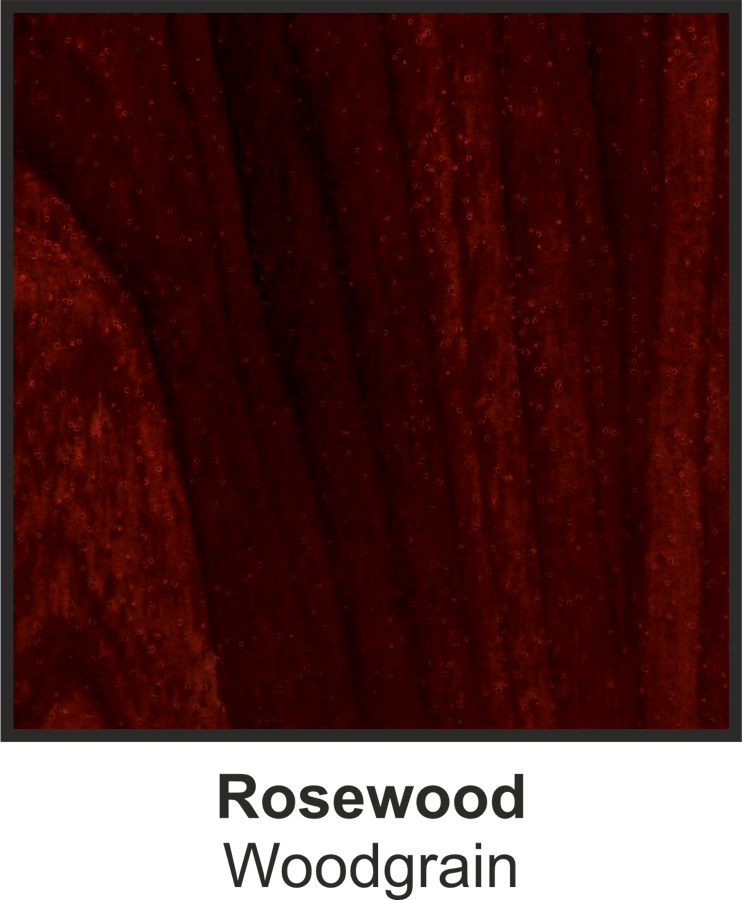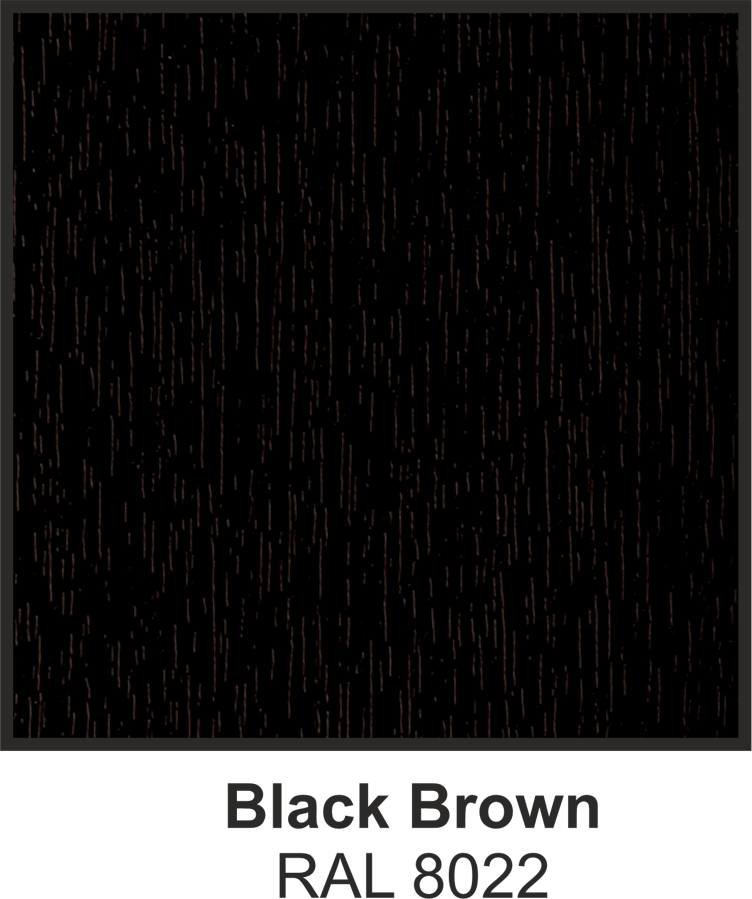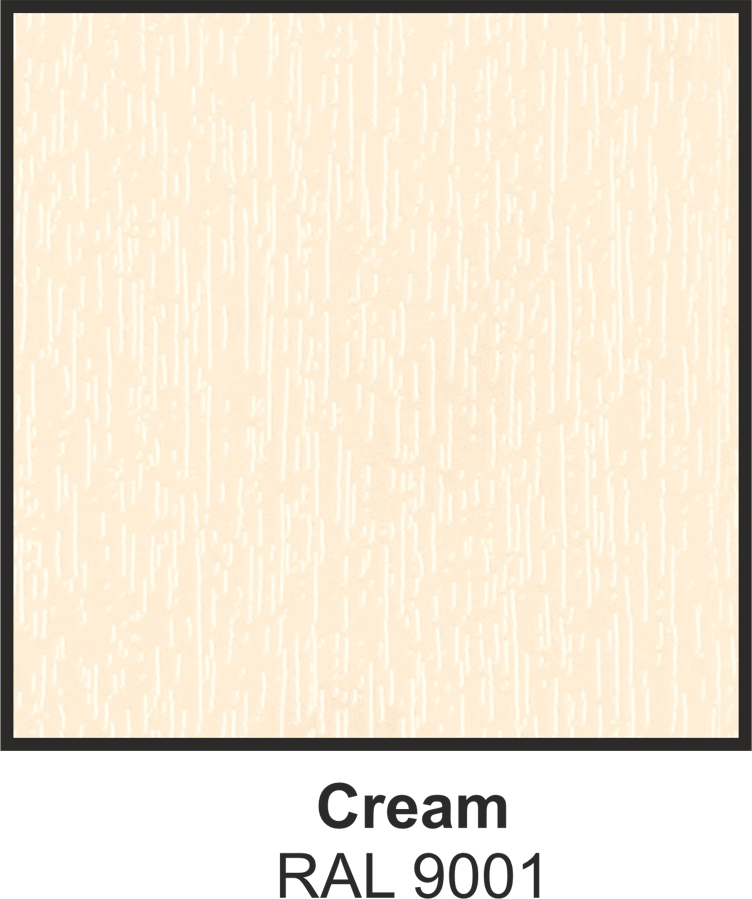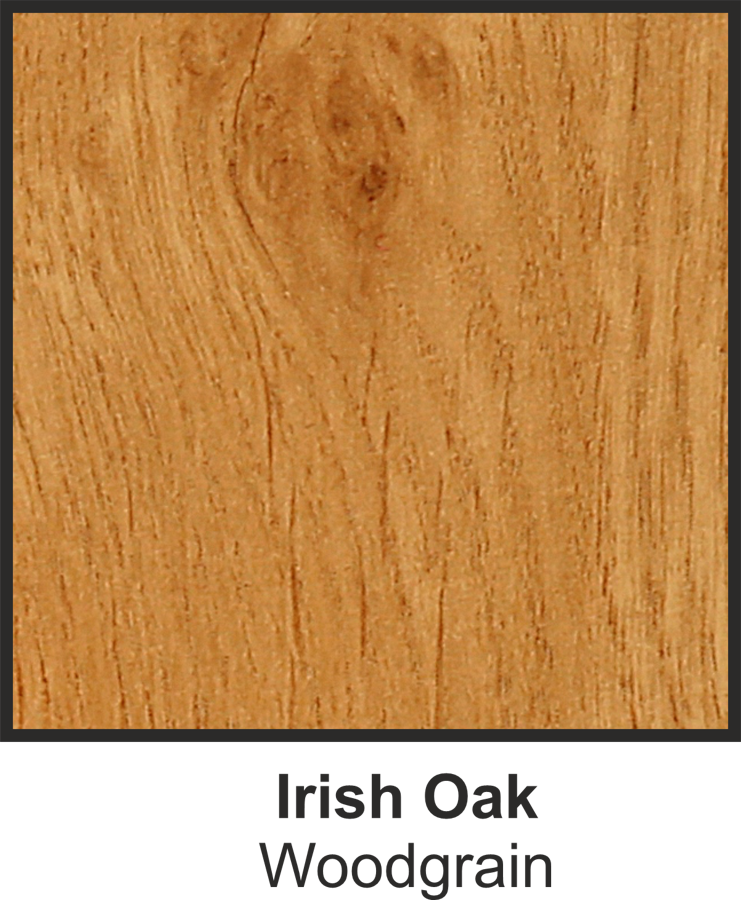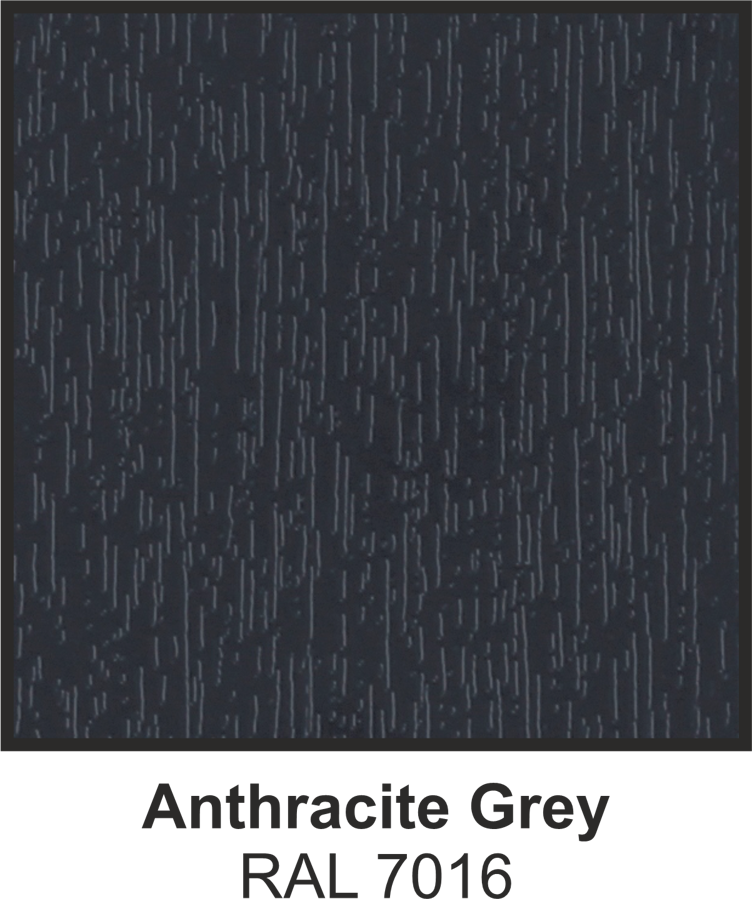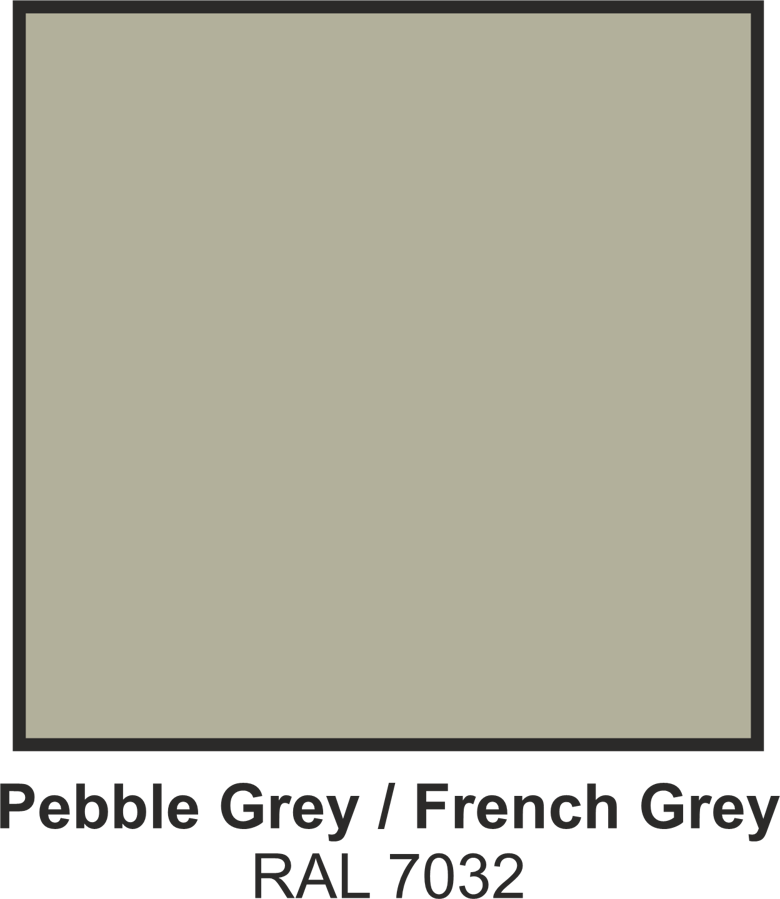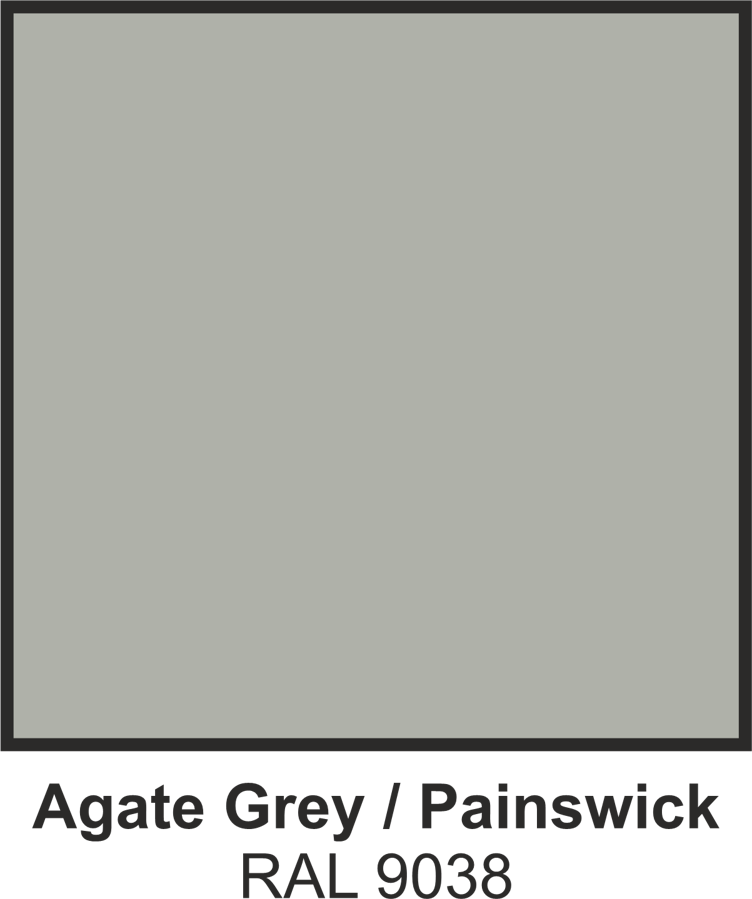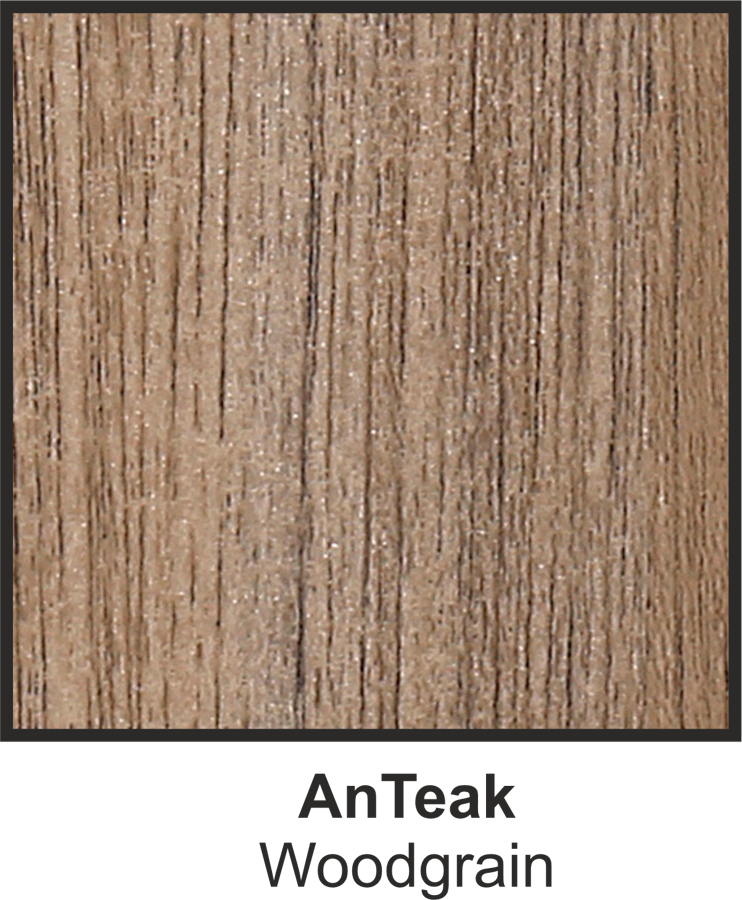 Extended Collection
For a wider choice of finishes to further personalise your home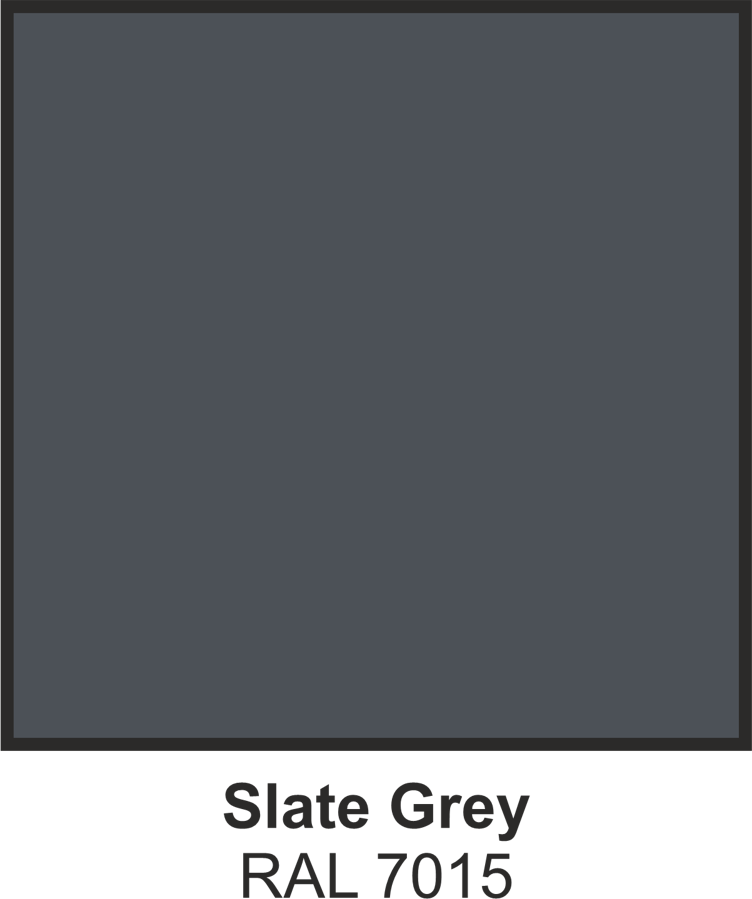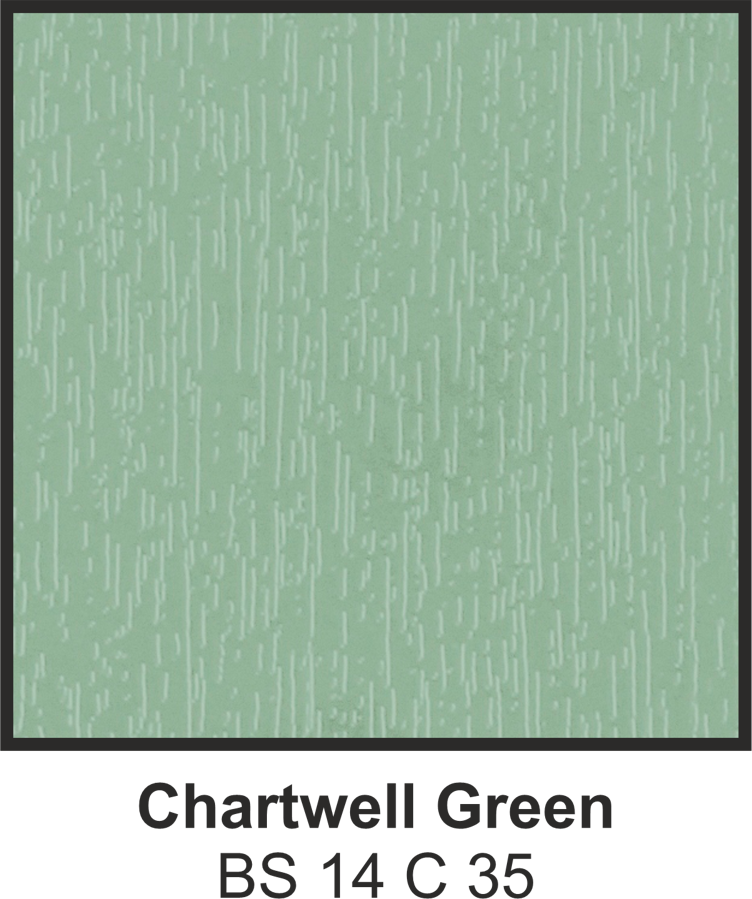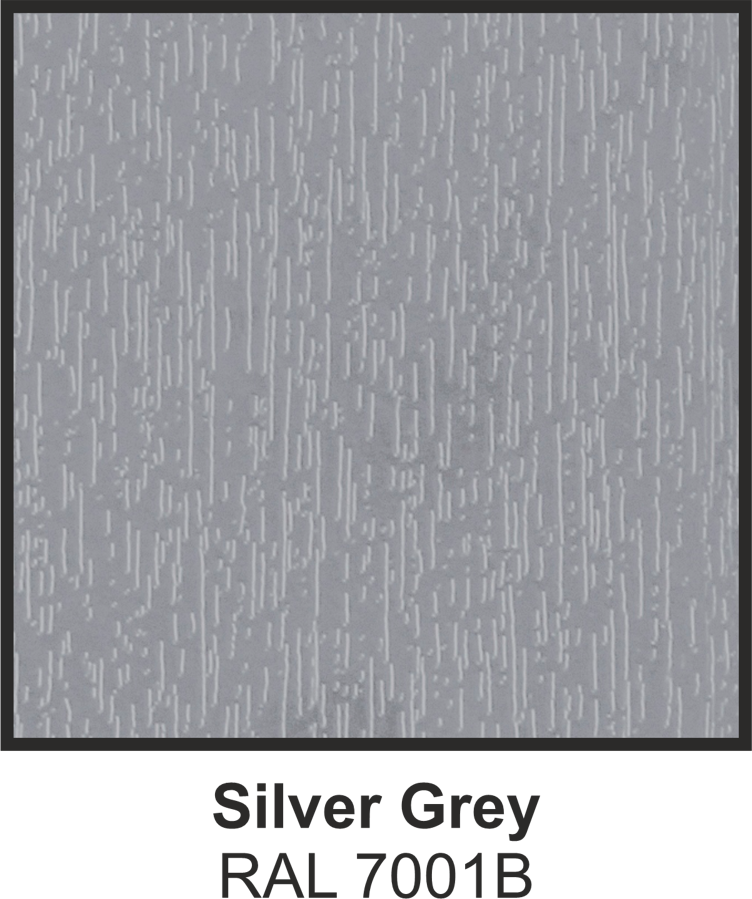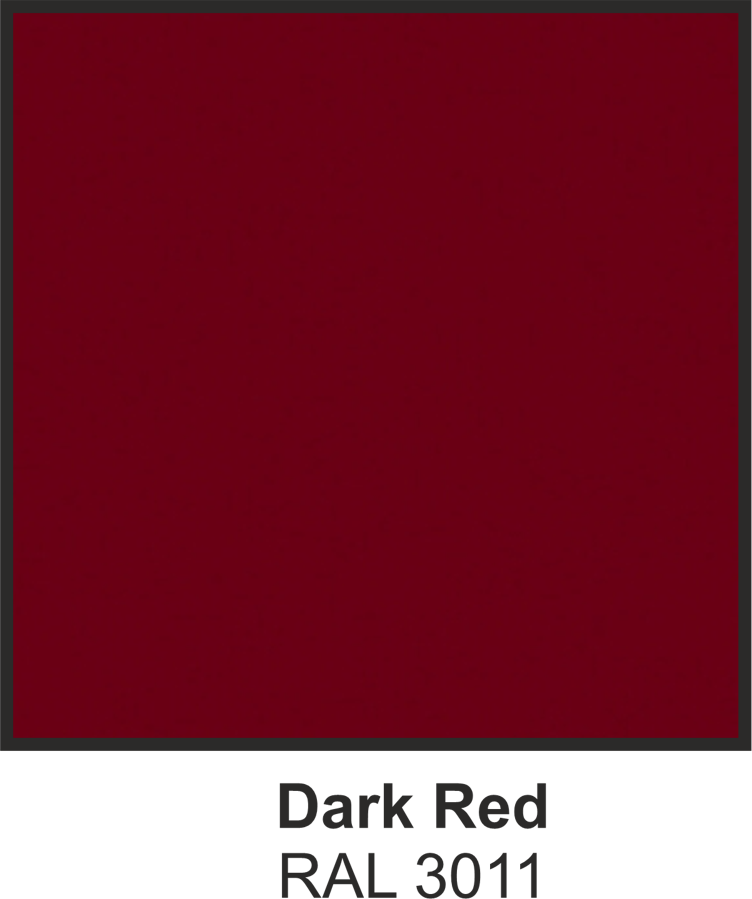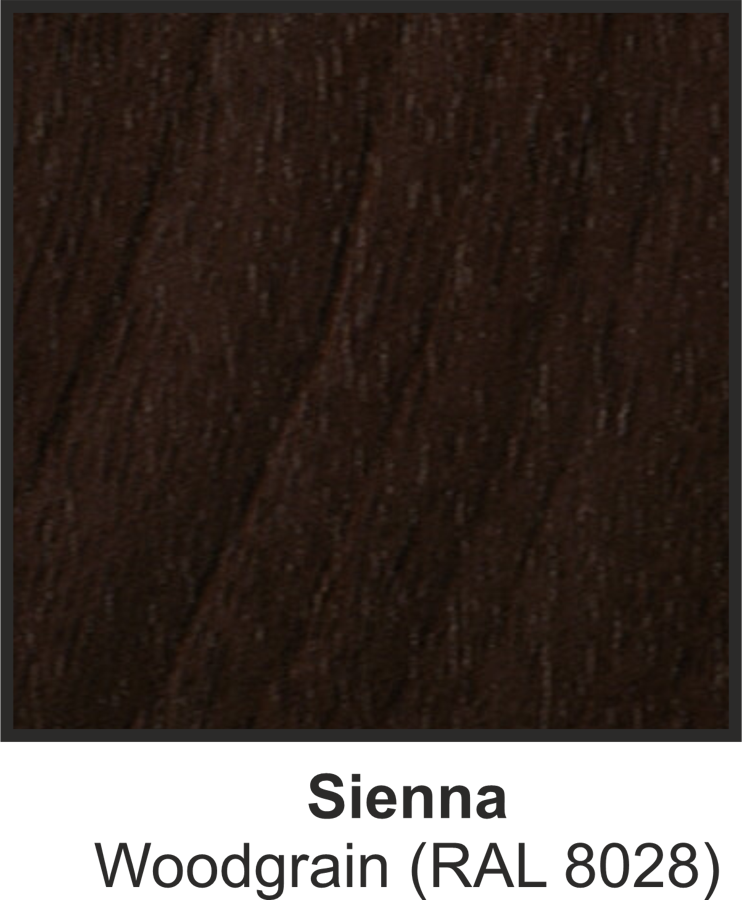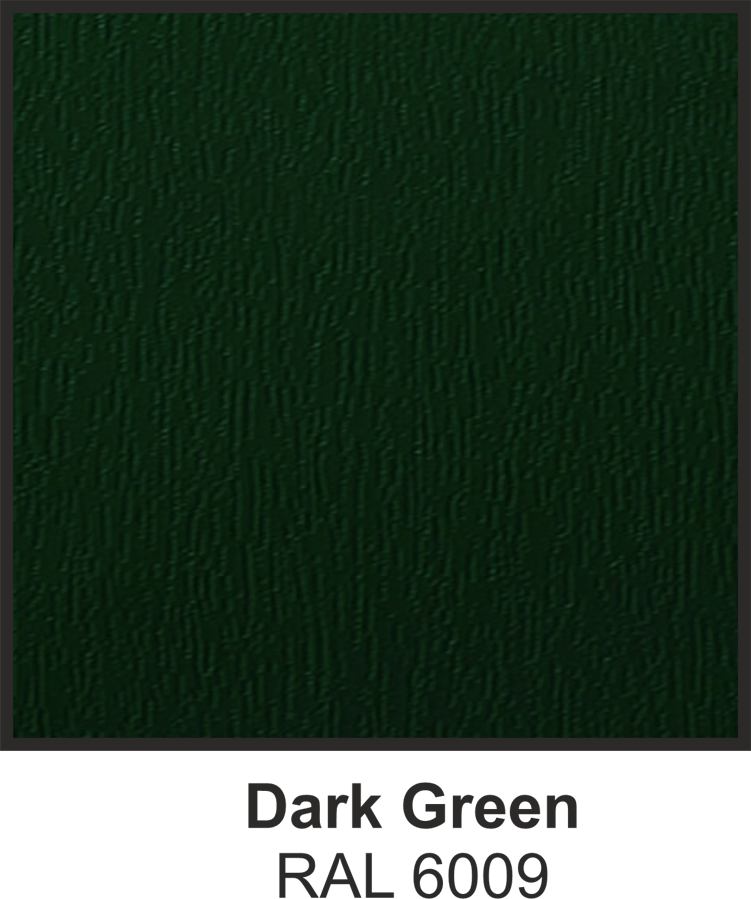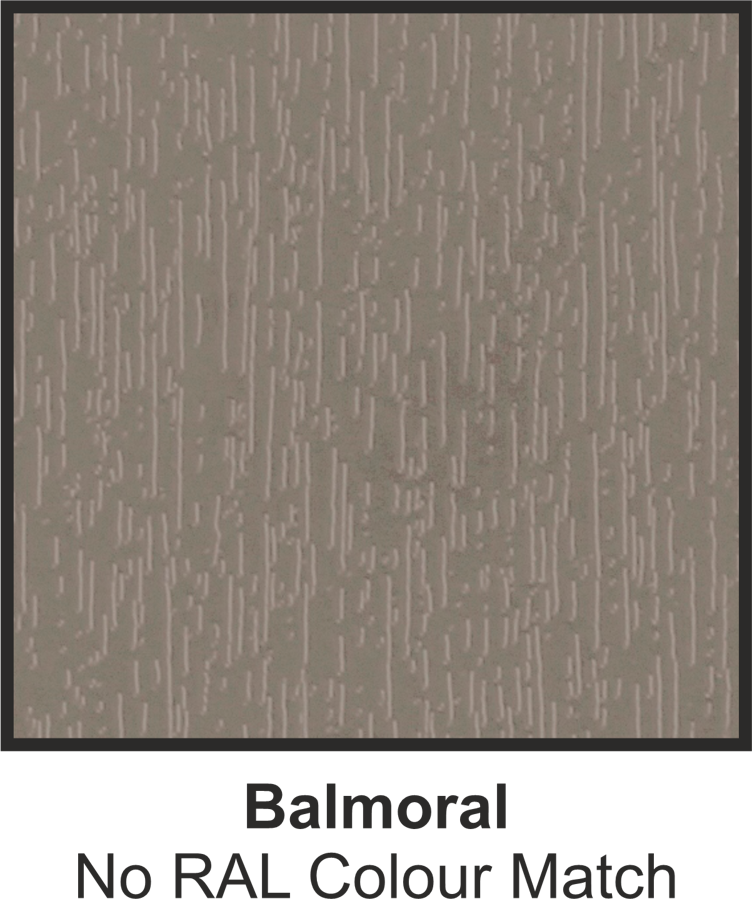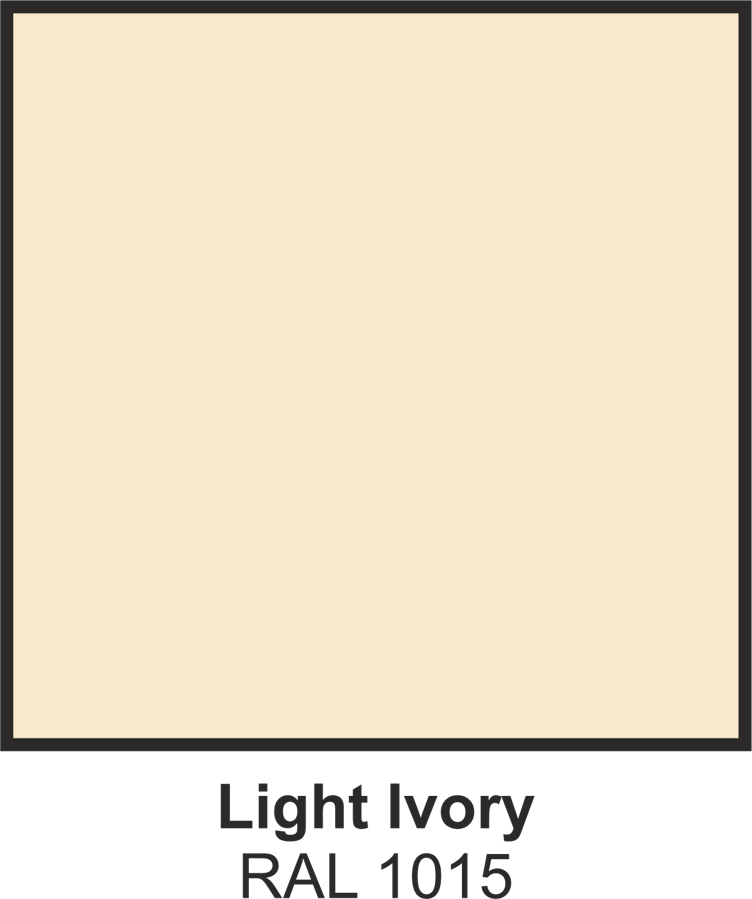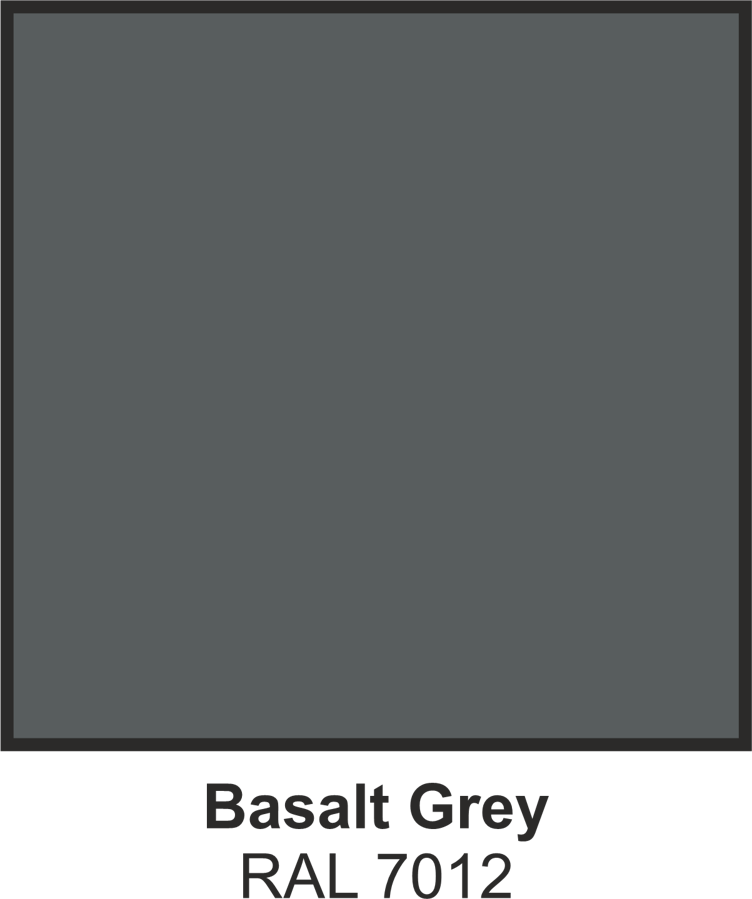 Colour Combining
Our Colour Range comes in various colour combinations, such as Anthracite Grey on Irish Oak, and Chartwell Green - please chat with us to discuss the options available

We are suppliers and installers of The Ultimate® Collection, Halo®, Duraflex®, Rehau® and Eurocell® uPVCu Systems


As Approved Ultimate® Collection, Halo®, Duraflex®, Rehau® and Eurocell® PVCu Window and Door Suppliers and Installers we offer supply and installation services throughout South Wales including Abergavenny, Crickhowell, Usk, Monmouth, Brecon, Chepstow, Cwmbran, Newport, Cardiff and Merthyr areas and beyond
Made in the UK
Our Storm Seal Windows, Doors and Screens are individually made in Stoke-on-Trent UK
Minimum and Maximum Dimensions

| | | | | | |
| --- | --- | --- | --- | --- | --- |
| Window Style | Min Width | Min Height | Max Width | Max Height | Design Wind Pressure |
| Side Hinged | 400mm | 400mm | 650mm | 1450mm | 800 Pa - 2400 Pa |
| Top Hinged | 400mm | 329mm | 1450mm | 1050mm | 800 Pa - 2400 Pa |
| Heavy Duty Top | 400mm | 400mm | 1450mm | 1550mm | |
| Heavy Duty Side | 400mm | 400mm | 750mm | 1450mm | |
| DGS Mega Side | 400mm | 400mm | 900mm | 1450mm | |
Based on Double Glazed 4mm+Argon+4mm Glass Units, other glass specifications will change the unit weight and therefore the maximum sash sizes
When replacing any window, the opening should be sized to provide at least the same potential for escape as the window it replaces. If the original window that is being replaced was larger than necessary for the purpose of escape, then the new window opening could be reduced to the minimum as specified in the criteria below
The means of escape should be considered for any new window installed to an extension or existing dwelling. If an escape window is required, then criteria set out below should be followed. It is also generally good practice to replace any window on the first floor that is not used as an escape window with an escape window
See below for the general criteria for egress windows:

Width and Height - Either of these are not to be any less than 450mm
Clear Openable Area - No less than 0.33m²
Cill height - The bottom of the openable area should be no more than 1100mm above the floor area
Only one window per room is required
Windows and doors provide ventilation to rooms within a dwelling and rules apply to how much ventilation. The type and extent of ventilation will be dependent on the use and size of the room. For example, rooms where steam will be produced (kitchens, bathrooms, utility rooms etc) should be provided with higher levels of ventilation (normally mechanical fans and windows) than other rooms where suitably sized window openings and background ("trickle") ventilators may suffice
Safety glazing should be provided to any glass in a critical area. Below is a list giving general view as to when safety glazing is required:
Unobstructed openable area: At least 0.33 square metres and at least 450mm high and 450mm wide
Within any glazed door up to 1500mm from floor level
Unless otherwise stated, all glazing provided by Heronhurst is Safety Glazing (Toughened) as standard regardless of its location, for your peace of mind
PAS Certification or Document Q
Should you Building Inspector require a certain specification, please request this at time of Quotation and we can build our windows and doors to meet or exceed that specification across most ranges, styles and sizes