Solidor Barn-style Stable Composite Doors
Real Timber Hardwood Core, encapsulated in ABS for low maintenance nothing feels quite like a Solidor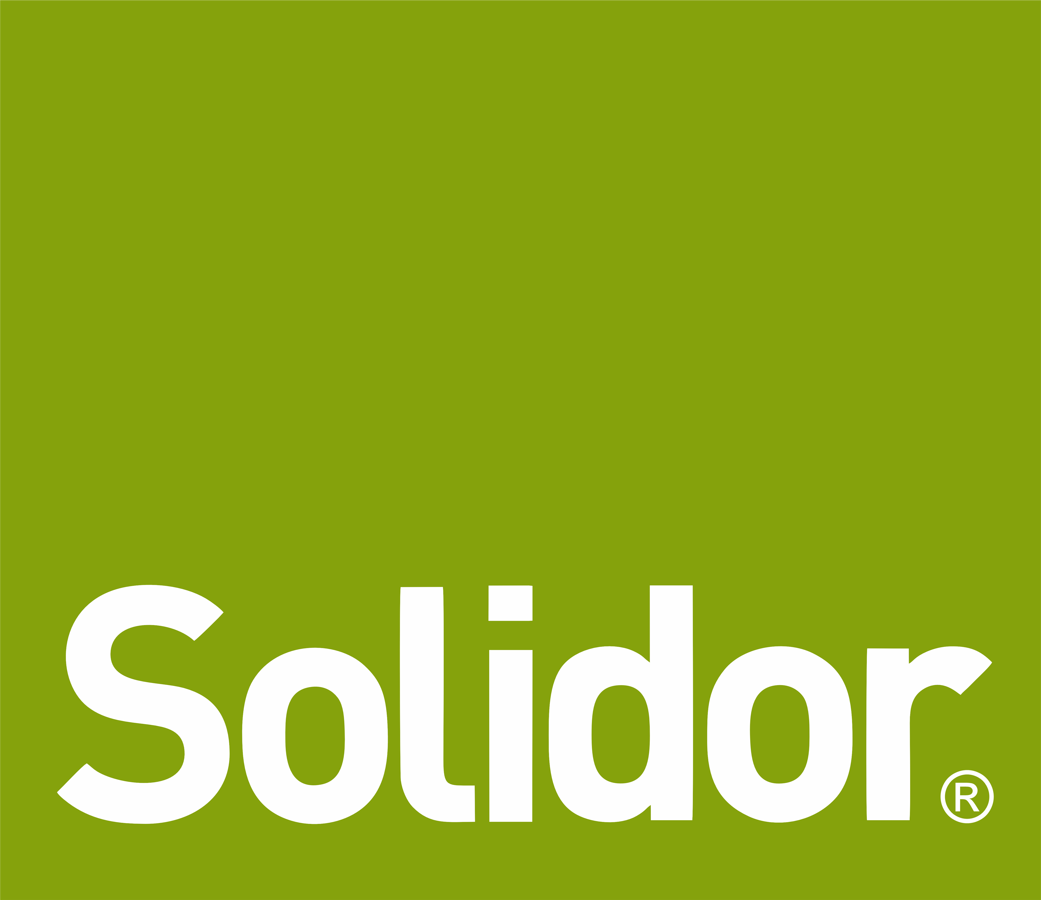 Born in 2004,
Solidor
has firmly established itself as the
nation's favourite manufacturer and supplier of composite doors
. Fitted and installed via a nationwide network of approved installers, the extensive Solidor range of composite doors are widely admired for their stunning design, and unparalleled security.
No other composite door even comes close to competing with Solidor in terms of sophistication and performance
23 colours inside & out
Unique 48mm solid core
Exclusive door furniture
The most secure locking system
Chamfered or sculptured frames
PAS24: 2016 Certified
Ultion Cylinder fitted as Standard
Exceeds Building Regulations for Thermal efficiency
Widest selection of authentic styles
The latest on-trend colour options
Choose from 11,000+ Colour combination possibilities
We offer the largest range of composite door colours from stock in the UK. Choose from 23 colours inside and/or outside of the door, with 18 frame combinations. Amongst our hugely diverse colour range is a number of industry firsts including Chartwell Green, Duck Egg Blue, French Grey and Irish Oak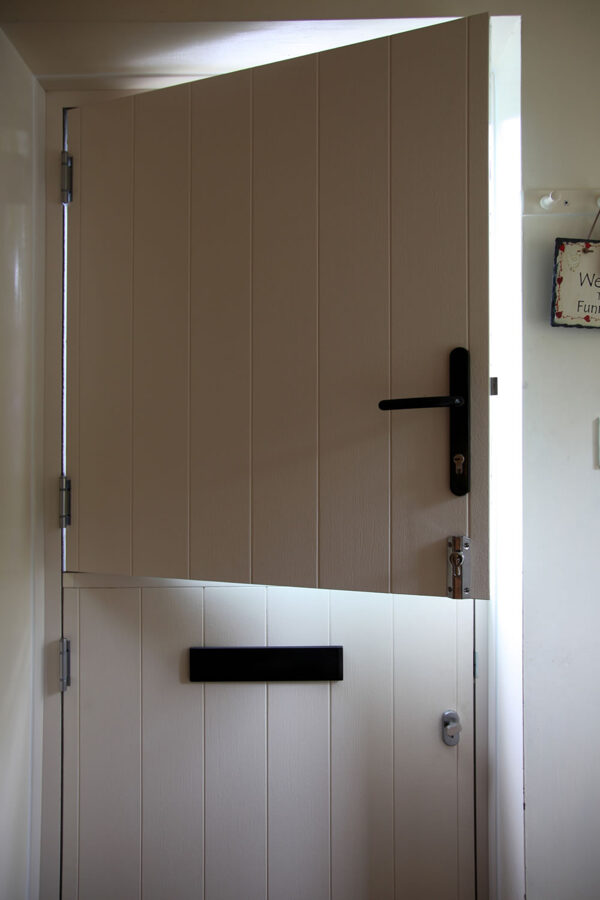 Stable Barn-style Doors
Did you know that the majority of our Traditional Collection and a selection of our Italia Collection door styles can be available as (open in only) stable doors?
With the choice of any colour from our range available on any side
Our range of stable doors are as stunning as they are practical
All of our Traditional Collection, Flint Cottage and many of our Italia Collection door styles can be integrated into a beautiful stable door and you can even benefit from different colours inside and out
All of our stable doors come with high security, fully adjustable, multipoint locking systems and there's also a neat thumb turn cylinder to the lower half of the door
Each door is also supplied with a high security interlocking door bolt to secure the top and bottom halves of the door together. This is a perfect door for the sides and rear of any home in the countryside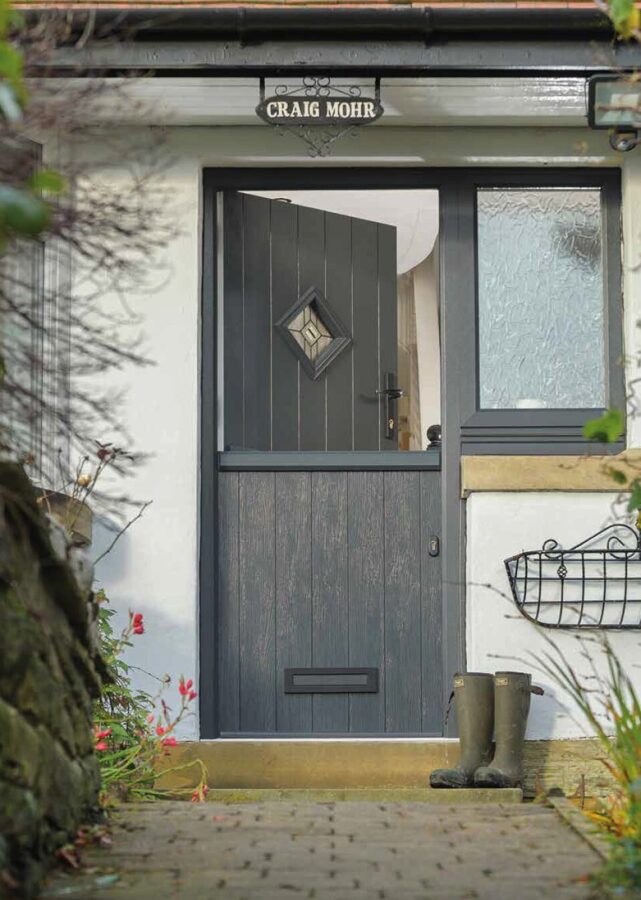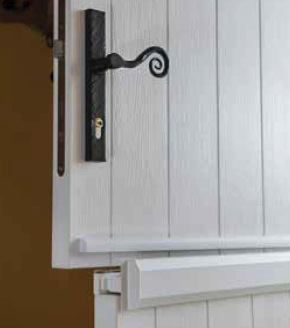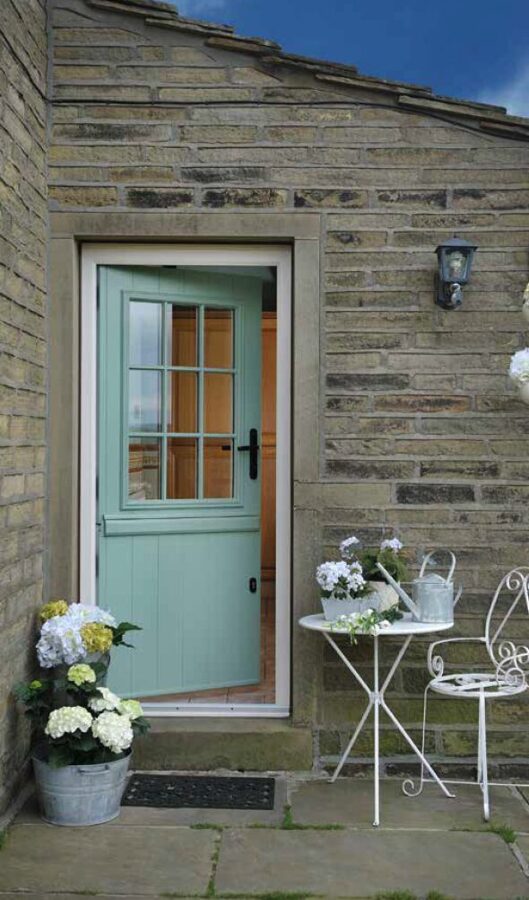 Choosing
Solidor
We understand that knowing your home and family are protected is a major factor when choosing a new door
You can rest assured that with our door construction, coupled with our unique, reinforced door frame and Secured by Design locking systems, your home will be as safe as can be when you choose Solidor

New Art Deco Glass Collection
Tailor-made for the fashion-conscious homeowner
It's not just the art deco movement that has informed the design of these extraordinary glass designs. The four different glass styles (Fairmount, Paramount, Wilton and Tate) are also reminiscent of other classical artistic styles including minimalism and the impressionist movement
Now what will you choose?

Jo Downs Glass Collection
A world respected fused glass artist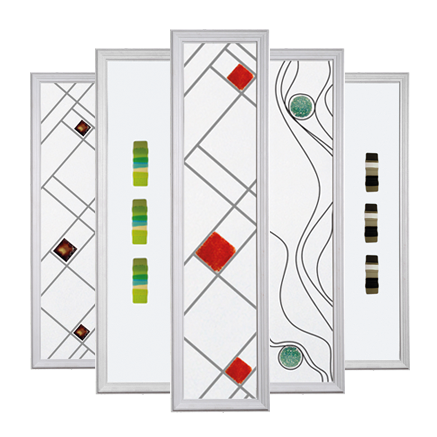 Solidor is delighted to be able to give you exclusive access to the cutting edge, handmade contemporary glass designs of Jo Downs, the UK's leading designer and producer of fused glass
Available in three stunning styles and four attractive colourways across our Stirling, Beeston, Ludlow, Flint door styles, these unique glass designs will completely set your Solidor apart
Exclusive to Solidor
from one of the world's most respected fused glass designers
Traditional, Flint and Italia Styles
All of our stunning composite door designs in Italia Contemporary, Flint Cottage Slatted and Traditional Classic Raised and Fielded styles, many can also be specially styled into a handsome set of French doors or extremely practical Stable Barn-style doors. There's also the option to include matching side panels with your chosen Solidor allowing you to create the perfect door for your home
The Traditional Collection
The Traditional Collection from Solidor brings classic door styles into the modern era. Each beautifully crafted door style is suited to both traditional and modern properties alike, and will add a touch of elegance to every home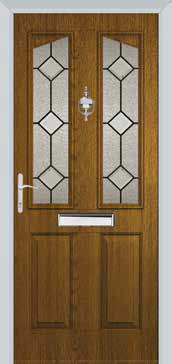 Harlech
Walnut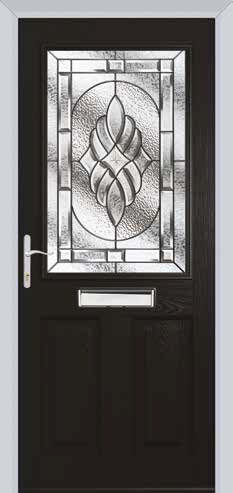 Beeston
Black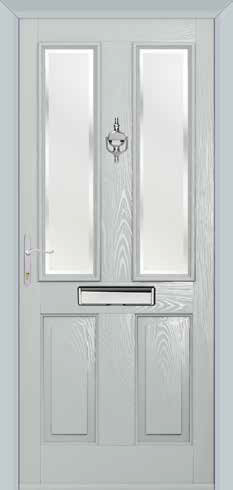 Ludlow
Painswick Agate Grey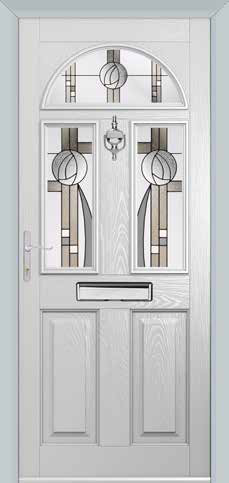 Conway
Foiled White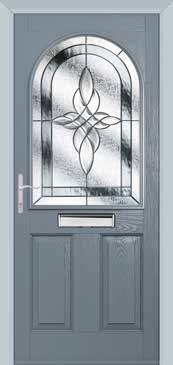 Stafford
French Grey
The Flint Cottage Collection
The Flint is another one of our latest designs and has been inspired by living in the country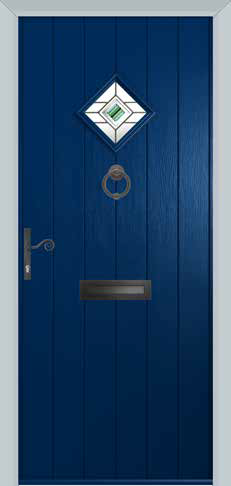 Flint 1
Blue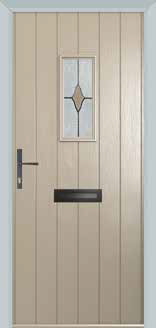 Flint 2
Cream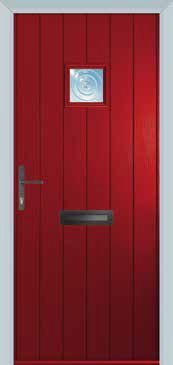 Flint Square
Ruby Red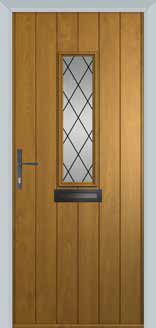 Flint 4
Golden Oak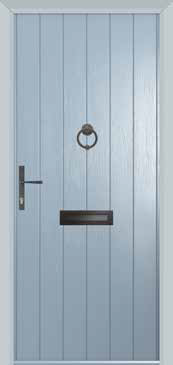 Flint Solid
Duck Egg Blue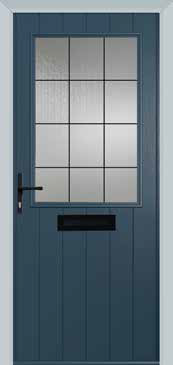 Flint Beeston
Midnight Grey
The Italia Collection
The Italia Collection from Solidor is a new generation of truly contemporary designs which will add a touch of style to your home. Carefully designed and crafted from the finest materials, every door in the Italia collection has a definite style inspired by the Italian passion for design
Each door is handmade in Staffordshire, ensuring the finished product is of an outstanding quality and made as individual as can be. Choose from a range of glass styles and door furniture which have been carefully chosen with the latest fashion and designs in mind. All of the doors in the Italia Collection are also available with Warwick Glass - hand made so no two pieces are ever the same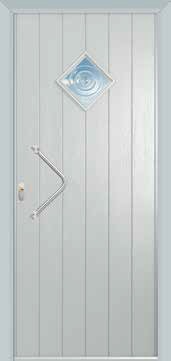 Bologna
Painswick Agate Grey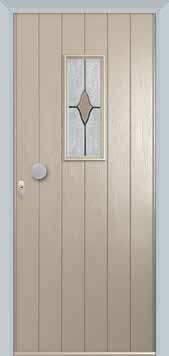 Ancona
Cream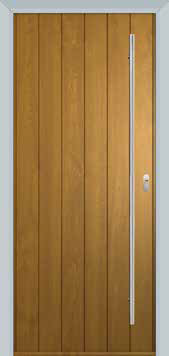 Ancona Solid
Golden Oak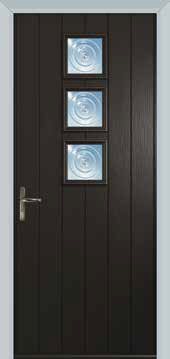 Naples
Schwarzbraun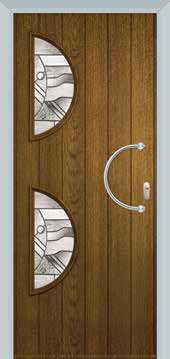 Siena
Waltnut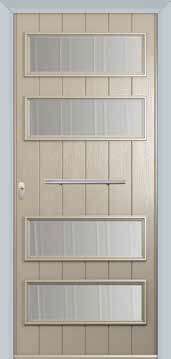 Sorrento
Cream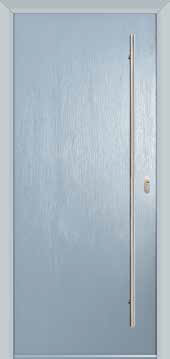 Verona
Duck Egg Blue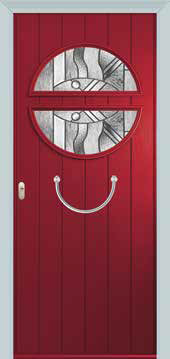 Pisa
Ruby Red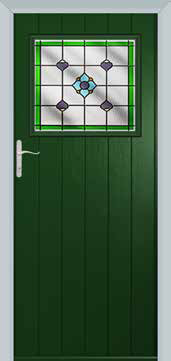 Trieste
Green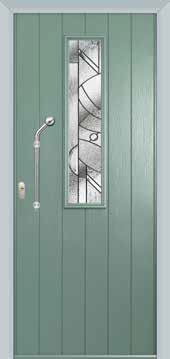 Turin
Chartwell Green
Side Panels
We can also offer matching side panels for our full range of doors in full height and half height options.
Choose a contrasting colour door frame to the door for added impact when you've got a large door area, as it will add depth and style to your property
There's also a complete range of matching glass designs from our extensive range, so your side panel will be in complete harmony with your front door
You can even have the option for the letterbox to be inserted into your side panel

Brescia

Harlech

Ludlow

Milano

Nottingham

Tenby

Thornbury

Fully Glazed

Flag Glazed Side
Glass Options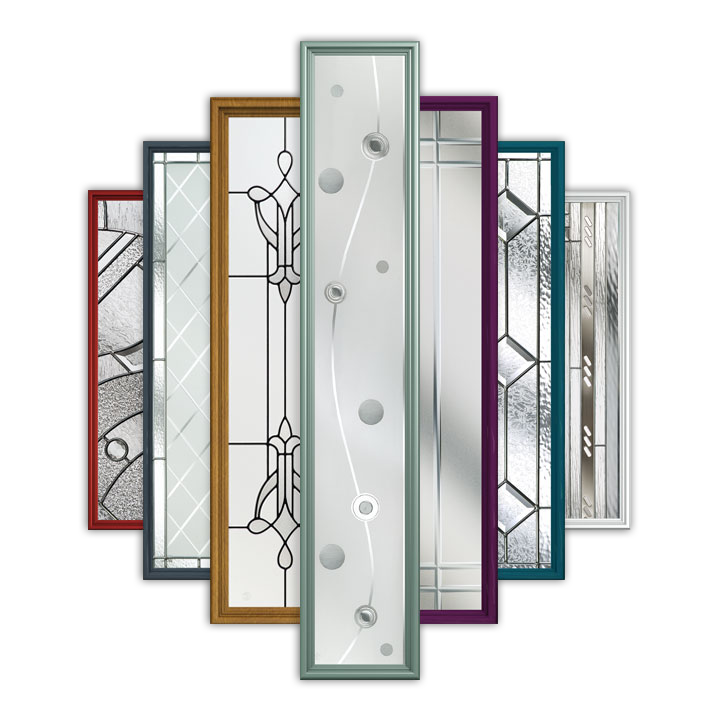 You don't just have a plethora of amazing colours to choose from at Solidor. We have also managed to develop an impressive selection of glass options for those wanting to add a wholly different dimension to their door. Your options include coloured, bevelled and textured glass, which all beautifully complement every single one of our stunning composite door designs. Thoroughly assess each form of glass before commissioning the final design plus The Art Deco Collection and the exclusive Jo Downs Fused Glass Collection

Frame Options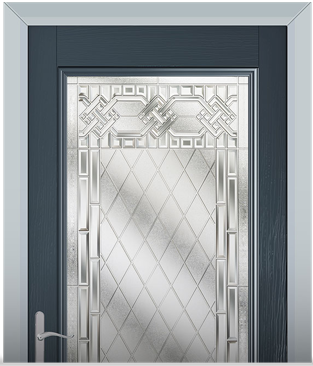 Our composite door range keeps on growing and each design can encompass two contrasting varieties of frame; a sculptured door frame and contemporary chamfered frame. Both options can be adorned in 18 different colour combinations and are manufactured using lead-free materials supplied by Kömmerling, the experts when it comes to PVCU extruders. We can also give you access to low thresholds from Stormguard, all of which are mobility friendly
Security
It's reassuring to know that our composite doors are arguably the most secure on the market, featuring insurance and Police approved locking systems.
ABS Master
We know protecting your home and family is important. Knowing your door is fitted with an ABS Master lock will give you the peace of mind you're doing all you can, to do just that
This 3-star, tried and tested British Kitemarked approved cylinder creates a barrier if it's attacked. Avocet are so sure of its high performance; they're willing to offer £2000* if it's snapped by a burglar!
Ultion Lock
It seems only fitting that the UK's most secure composite door now features the country's most secure locking system; the Ultion
It's called the 'Ultion' because it offers the ultimate in locking protection, all with a £2000 homeowner guarantee*, capable of sensing an attack and subsequently engaging via a hidden lock to prevent intruders gaining entry, even when snapped twice
Analysis has shown that the Ultion easily outperforms the very best 3 star locks in a variety of different tests and when locked, stays locked
No key, no chance of burglary; the Ultion really is that good
Lock Lock
With Lock Lock, better security is built right in. Because when you lock a door featuring Lock Lock, you lock the spindle. This patented design features a simple, super-safe switch which replaces the need to turn a key to lock your door. There's no fuss, no risk and no searching for keys. You simply press down the switch and your door is more than locked. It's Lock Locked. So your family is better protected. Instantly
AV3
The AV3 locking system is an automatic multi-point locking system with independently acting hooks for claw action and sealing elements for a dynamic contact pressure. By pulling the door closed, the sealing elements and the sturdy hook are triggered by means of a magnetic release on the frame and the door is secured against undesired entry. This ensures that the door always remains securely locked and remains firmly in its frame even without additional locking
The sturdy hooks, sealing elements and latch can be retracted manually using the locking cylinder or door handle
Avantis Lock
The Avantis Lock is exclusive to Solidor and was recently subject to the very highest testing procedures at a UKAS accredited Test Centre. According to an independent testing house it was 'the strongest composite door yet tested' thanks to the hardware and the fact that the Solidor slab is a solid timber core, rather than a foam filled GRP door that other manufacturers use. This new lock provides the largest and strongest hook and bolt system in the door sector. Like many features from Solidor, this new locking mechanism carries the market's first 25mm triangulated dead bolt, which makes for greater compression and security on a closed door. Another key feature is the deadlock, which also operates from the action of lifting the handle, rather than a key turn
The Avantis lock easily passed PAS 24 for security, which requires that the lock can sustain a manual attack for three minutes. In fact after two men had attacked the door for five minutes, they gave up to test the Solidor hinge, which also comfortably exceeded the required specification. Look at our video to see for yourself just how secure our doors are. Solidor can boast that not only are their doors some of the most secure in the market, they are also some of the most innovative!
Key Wind Up
Our Key Wind Up locking systems are used on doors where there is no locking handle, but traditional pull door furniture. Typical Edwardian and Georgian period doors had large pull handles and knobs and also our luxurious Italia Collection features the Key Wind Up locks, to enable the introduction of some very striking contemporary door handles. We also incorporate Key Wind Up locking when our traditional hand made antique door furniture is specified. Behind the Key Wind Up lock is an STV Cobra 2 mechanism, which is tested in accordance with DIN18103 (burglar resistant doors) and approved by major UK insurance companies
The deadbolt and hooks are thrown by turning the key and it also features a secure locking mechanism using sintered metal gears, which ensures a long service life. The STV Cobra 2 has been tested in accordance with PAS23 & PAS24 standards and the deadbolt can withstand in excess of 4.5kN end load, to comply with the additional Police 'Secured by Design' initiative. Reliability is provided by the fact that it has been endurance tested to 100,000 cycles and 30,000 cycles under load
Heritage AV2
As you would expect from a pioneer in the composite door market, we've pulled off yet another first in the door market with the introduction of the AV2 Heritage Door Lock. This new lock satisfies the need for traditional looking rim latches on composite doors, yet with the benefit of high security, multipoint locking. The AV2 is seen as an upgrade from the standard Key Wind Up and traditional rim lock used on our doors. Up until now, modern multi-point locking systems haven't lent themselves to doors that feature pull door furniture, particularly Georgian and Edwardian period doors and it has been a topic of discussion for the composite door sector
The AV2 Heritage Locking System has the euro profile locking cylinder at a similar height to a traditional round cylinder and the lock is operated automatically as soon as the door is closed. This key feature means that an external lever handle is not required to operate the locking points and the lock can be opened externally by turning the key a quarter of a turn or deadlocked with an additional full turn. From the inside, the door can be opened by an internal thumb turn, again with a quarter turn. The door is automatically locked when closed from the inside or outside and the key is then required to gain entry from the outside. The AV2 has been engineered and manufactured in Germany as a quality product and is Police Secured by Design and PAS23/24 accredited

Digital Smart Locks
We also offer a range of next generation digital Smart Locks from trusted brands like Yale and Ultion which can be added to most of our Solidor range
Smart locks allow control from inside or outside your home, even remotely
You can also set up temporary access for guests or tradespeople
Learn more about out Smart Locks
A wide range of accessories
We have a fine selection of beautiful accessories for our composite doors including an array of elegantly styled and finished hinges, handles, letter plates and door knockers. Whether you're seeking a modern or traditional looking composite door, you will find an accessory to really make your Solidor stand out

Security - Secure as standard

Britain's most secure composite doors have just got even better thanks to Ultion. Fitted as standard in every Solidor, this revolutionary locking system will when locked, stay locked. Leaving a key on the inside of the lock won't affect its performance, plus you can have as many keys cut as you like

If a break-in occurs as a result of lock snapping, Ultion will give you £2000
Solid timber core
All of our composite doors are based on our proven 48mm design that is 10% thicker than our nearest competitors and offers incredible around-the-clock protection. The added thickness of a Solidor is because it is manufactured from a solid timber core, which helps make it the most durable composite door on the market
Solidor 5K Guarantee
Introducing Solidor's 5 Star guarantee. Buy a Solidor fitted with a 3 star Ultion cylinder and 2 star Lock Lock handle and your door qualifies for our £5,000 homeowner guarantee

What does your front door say about you?
Becky & Nigel on why they chose Solidor & Residence 9
When Becky and Nigel decided on a self-build for their dream home in Shropshire, they chose Solidor and Residence 9 as the perfect combination for their doors and windows. Watch Becky here

The Padley Family
The Padley Family - One Solidor wasn't enough for the Padley family. Having been so pleased with their new front door, they've now replaced the back door with a Solidor too. Ellie Padley tells us all about it in this video

7
Jo Downs Fused Glass Collection
New and exclusive the Jo Downs Fused Glass Collection - stunning new fused glass designs for your door, designed in the UK by one of the world's most respected fused glass designers
Standard Colours
All Included in the base price of the door, these original colour choices are truly the famous five we began with and remain popular always
Premium Colours
A little extra on the standard price of the door for some of todays most popular colours
Luxury Colours
A step up from Premium Colours in terms of price, offering a range of subtle colours and texture's for today's most desirable colours
Latest on trend colours from Pantone
Be the first with the latest release of colours this season, now in a new matt finish for Lavender and Twilight and who can resist the energetic Tangerine. All these fall within the Luxury price range from Solidor

Note where Colour Match frame available, door slab (moving part) will be a deep grain, door frame with be a lighter grain which matches PVCu Window Frame colours
Recently installed local Solidor Solid Timber Core Composite Doors
Size Limitations for Solidor Doors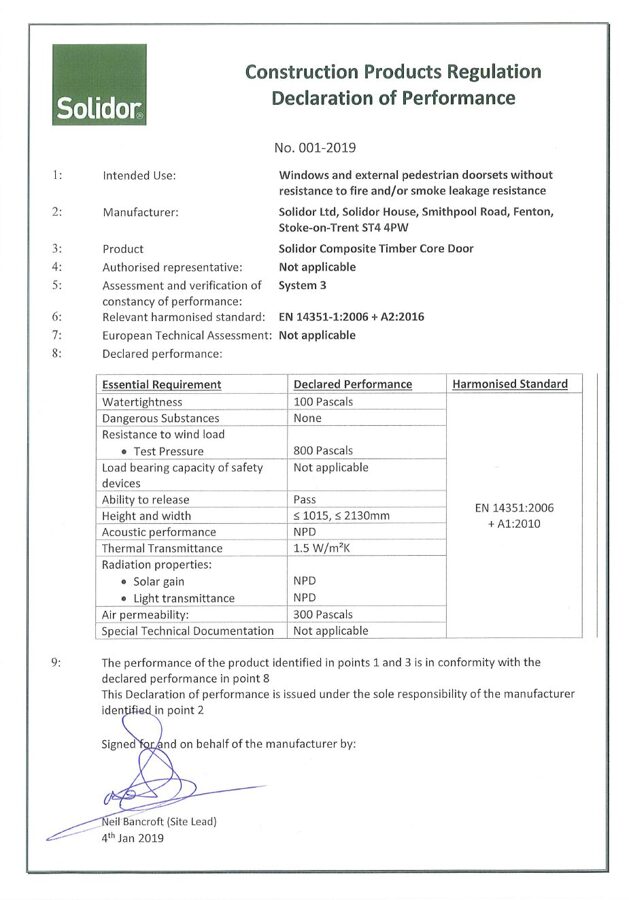 Technical Document Construction Products Regulation DOP Certificate
| | | | | | |
| --- | --- | --- | --- | --- | --- |
| Dimensions include Fixed Frame | Min Width | Max Width | | Min Height | Max Width |
| Single Doors | | | | | |
| Raised & Fielded Panel Styles | 843mm | 1013mm | | 2003mm | 2163mm |
| Tounge and Groove Panel Styles | 600mm | 1013mm | | 1953mm | 2163mm |
| | | | | | |
| French Doors | | | | | |
| Raised & Fielded Panel Styles | 1587mm | 1927mm | | 2003mm | 2163mm |
| Tounge and Groove Panel Styles | 1344mm | 1927mm | | 2003mm | 2163mm |
| | | | | | |
| Composite Side Panels | | | | | |
| Raised & Fielded Panel Styles | 413mm | 573mm | | | |
| Tounge and Groove Panel Styles | 413mm | 573mm | | | |
| | | | | | |
| Glass Side Lights | | | | | |
| Fully Glazed | 260mm | 710mm | | | |
| Glazed with Midrail | 260mm | 1024mm | | | |
| | | | | | |
| Fanlights | | | | | |
| Glazed | 600mm | 1013mm | | 260mm | 600mm |
As Approved Installers for Solidor Solid Timber Core Composite Doors, we offer our dedicated survey and install service throughout South Wales including Abergavenny, Crickhowell, Usk, Monmouth, Brecon, Chepstow, Cwmbran, Newport, Cardiff and Merthyr areas and beyond

Made in the UK
Our Solidor Doors and Screens are individually made in Stoke-on-Trent UK