Availability for our FD30 Fire Door is currently very limited to 3 SOLID only styles
Fire Door Update
In November 2018, we resumed production and sale of our composite, timber core, FD30 fire doors based on full test reports from Cambridge Fire Research, an independent, UKAS-accredited test facility, which demonstrated that our opaque and glazed composite fire doors passed bi-directional testing with results that significantly exceeded the thirty-minute rating. That testing in both directions complemented our existing Certifire certification based on test evidence and assessment of these products and our processes
Just before Christmas, the Ministry for Housing, Communities, and Local Government made amendments to Approved Document B in relation to the use of assessment in lieu of tests for products and materials which can affect fire spread. Certifire has been in discussion with the Ministry about the application of these amendments to fire doors
On 4 February 2019, Certifire issued advice to all members of their certification scheme, including DSI, that their certification will only support the manufacture of composite fire doors if the designs are exactly the same as the supporting test evidence. That means that no variations to the specification of the door which was tested will be included in the certification. That applies to size, shape, design, specification, and hardware and effectively prevents the use of assessments which have historically been widely used in the certification process for the industry
While we have questions as to the rationale for the Ministry's actions and Certifire's response given that our doors contain timber cores, as a precaution, we have today temporarily withdrawn all of our composite fire doors from sale until we can obtain the test evidence necessary to comply with Certifire's guidance. We have confidence in our products and will provide further updates as we obtain additional information
August 2020 Update
Limited Styles available until further notice
Available in White or special order RAL Colour
Chrome or Gold Hardware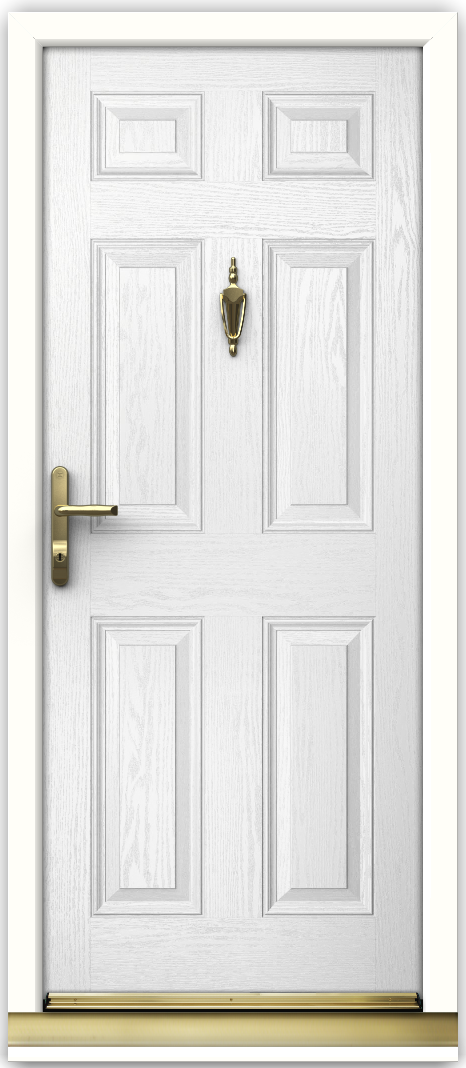 FD30 Camarque Solid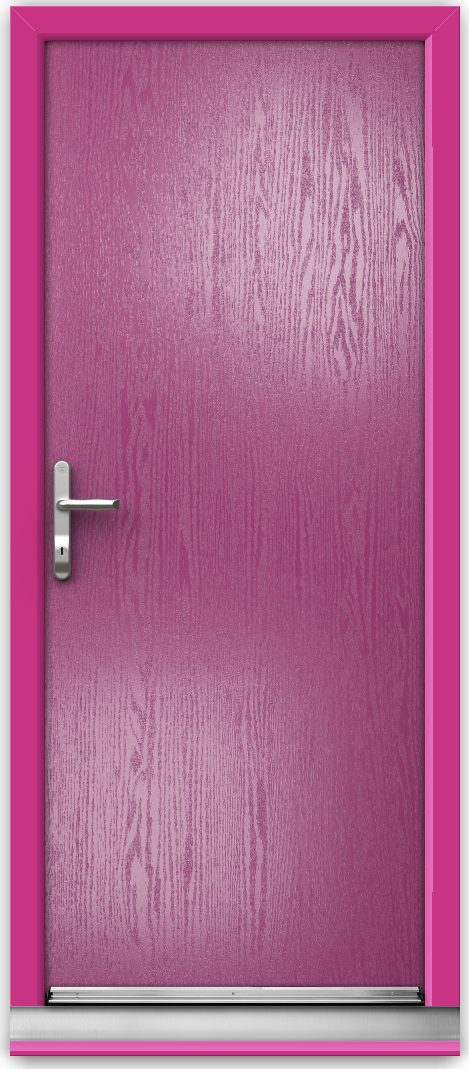 Flush Solid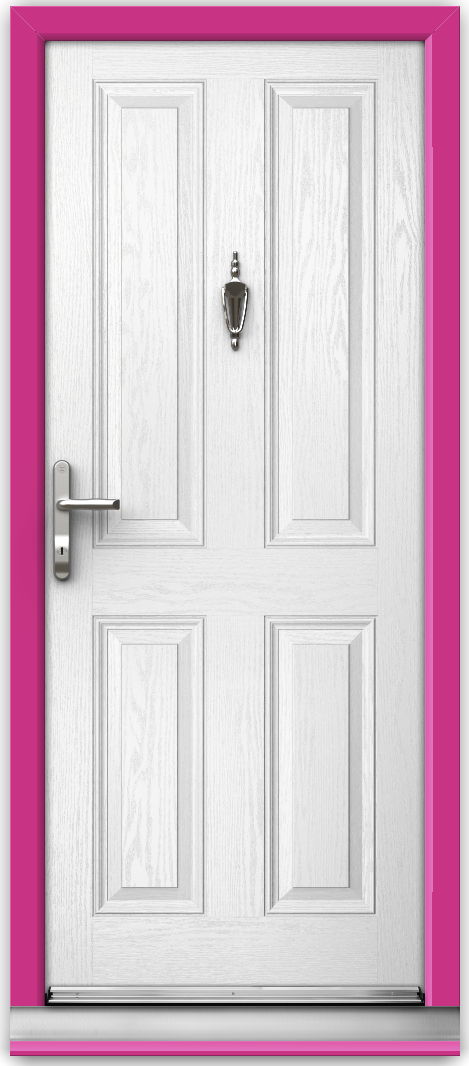 Esprit Solid
We now offer external fire doors. We know that fire safety is important to everyone, and that's why we've expanded our range of fire doors to offer robust solutions for any situation, whether that is internal or external application

All Door-Stop Fire Doors have been approved by CERTIFIRE - an independent third party certification scheme that assures performance, quality, reliability and traceability of fire protection products. Certifie is recognised by regulatory authorities worldwide, it is an internationally respected mark of fire safety and one of the most authoritative in the industry. Door-Stop believes you shouldn't buy it if you cannot prove its performance

Independent Third Party Certification proves the performance of every fire door we install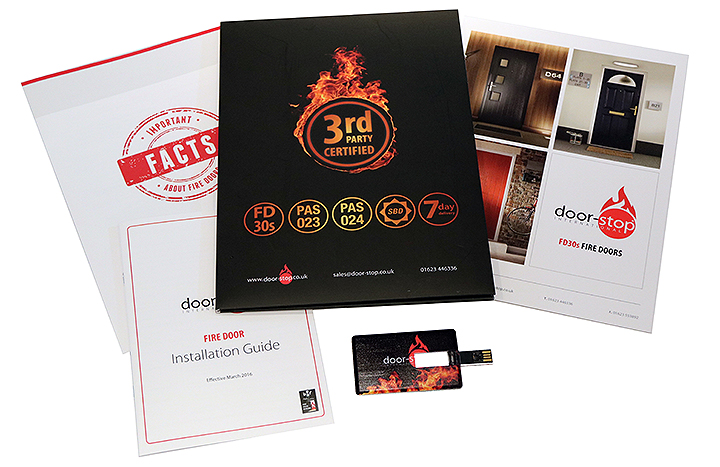 With this
3rd party certification
, a Door-Stop Fire Door, correctly installed, provides a powerful demonstration that due diligences have been served
Q. Why are Fire Doors becoming increasingly expensive and difficult to get hold of?

A. With the increasing spotlight on fire safety (and rightly so) regulators are tightening and more thoroughly checking doors sold as Fire Doors really do meet with their requirements. Our doors are independently third party certified to meet or exceed all required specifications for FD30 doors and are available on a supply only or supply and install service

Q. Have your Fire Doors been affected by the recent re-tests and reports on Fire Door Safety in the UK?

A. Our FD30 composite fire doors have been tested by a UKAS accredited test facility, and approved by CERTIFIRE, an independent third party certification scheme. As is commonplace for doors of this type, that process involved fire resistance testing in one direction only
Availability is currently on-hold and we are not taking new orders for this item until further notice

Contemporary and traditional styles
Choose from our wide range of Fire Door styles, to suit the house or apartment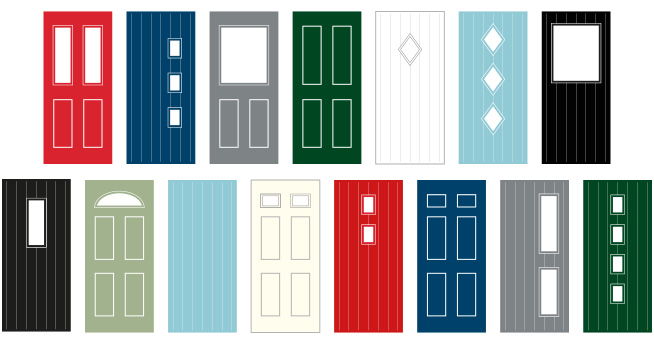 Side Panels are also available
Colours
Our FD30 Fire Doors are available in Wood White, Red, Green, Blue, Black and also Chartwell Green, Cream, Anthracite Grey, Black-Brown, Duck Egg Blue and Poppy Red
Frame colours available include Smooth White, Oak, Rosewood, Mahogany, Textured Wood White, Black-Brown, Chartwell Green, Cream and Anthracite Grey
Fire Hardware available in Gold and Chrome
Door-Stop's contemporary third party certified fire rated internal entrance door sets, ideal for apartments and dwellings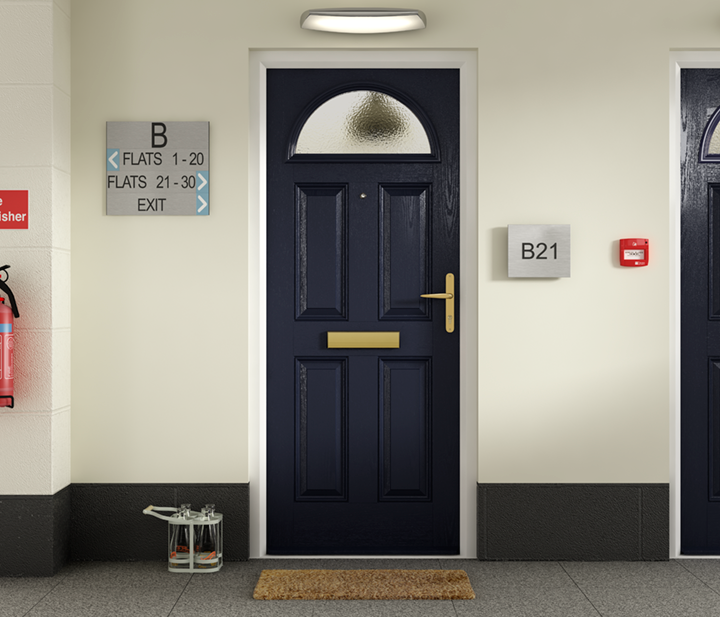 Door-Stop's third party certified composite fire rated internal entrance door sets for flats.
Glazing
Our Fire Doors are available glazed in with Fire Clear, Fire Stippolyte or Fire Frost
Decorative designs are not available within our Fire-Door range


Locks
All our FD30 Fire Door Locks are GU Slam Locks
Security
All our FD30 Fire Doors are PAS024 Security as standard (with options for Secured by Design)
Furniture
Thumbturn is fitted as standard

Inline handles or Split Spindle as Inline or Inline-Pad
Inline handles or Split Spindle as Inline or Inline-Pad

Optional Furniture
Knockers, Spyholes or Combined Knocker-Spyhole is available
Letterplates with Cowls
Security Chain

The Door
We have designed this solid core product for use where an FD30 doorset is specified or required. The KertoTM high performance solid core is faced in our GRP colour finished skins. This provides all of the attractive aesthetics of the original Door-stop door along with the technical performance requirements of an FD30s fire door-set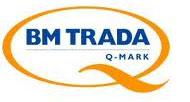 Certificate No. 050/058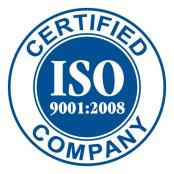 FM 537614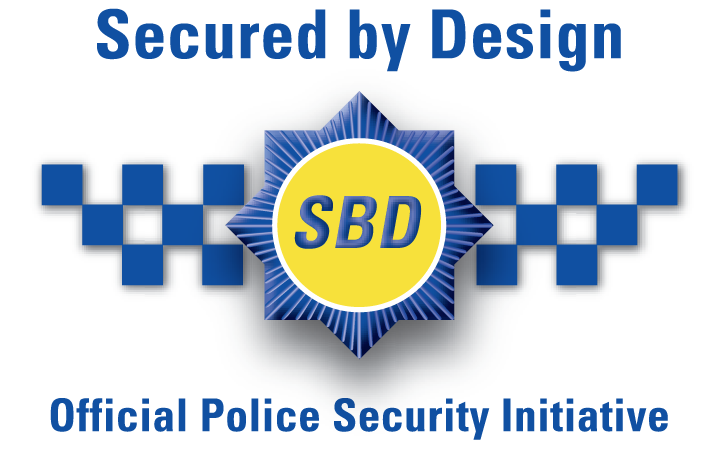 SBD Licence Holder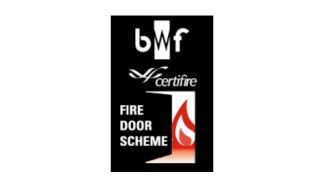 Certificate No. CF5324

The Door-Stop fire door range has been fire and smoke tested for up to 30 minutes (FD30s) by Warrington Exova and independently assessed by Certifire (CF5324). All fire doors have been tested to BS 476 Part 22, and subject to the Q-Mark enhanced security scheme. Each door in the range is manufactured to a high level of security and complies with PAS023/PAS024 security accreditation. An SBD (Secured by Design) approved upgrade option is also available on selected doors. Purchasing a third party certified door will provide total reassurance that it is a fully tested, uncompromised fire door.
All Door-Stop fire doors are supplied with a unique identification label fixed to the door to ensure full traceability
Closers
To ensure your installation runs smoothly, not only do we provide a surface closer but unlike many other suppliers, we also pre-prepare the door and frame for its fixings ensuring accurate installation every time


ASSA ABLOY
Surface Mounted
(HxDxW) 55 mm x 40mm x 206 mm
Rack and pinion door closer with link arm
Variable closing and latching speeds
EN 1154 compliant


ASTRA 3000
Hinge Mounted
Continuous in-house testing to 500,000 cycles
Power size 1 - 4
Adjustable speed and latching action
BSEN 1634-1:2000 and BSEN 1363-1999


PERKO R100
Hinge Mounted
Tested to withstand 500,000 open and close cycles
Power size 3
Unique Twin-power mechanism
Meets BS EN 1154:1997 and BS 476 Part 22:1997
Installation
We ensure all our Door-Stop FD30 Doors are supplied and installed by our own experienced teams using the correct intumescent silicone sealant. This is in addition to the double length intumescent strips around the external frame, ensuring a great installation

As Approved Installers for Genuine Door-Stop FD30 Fire Door Composite Doors, we offer our dedicated survey and install service throughout South Wales including Abergavenny, Crickhowell, Usk, Monmouth, Brecon, Chepstow, Cwmbran, Newport, Cardiff and Merthyr areas and beyond


0