OUR EXQUISITE BESPOKE WINDOWS DOORS AND
SCREENS
The Aluco Collection offers exceptional steel look architectural glazing solutions, meticulously designed to transform your living space into something truly extraordinary. From our iconic steel replica range of exterior windows and doors, through to our stunning interior doors and screens, and our versatile Bi-Folding for range 'Expanse'™, Aluco offer a unique solution to you and your home

Attention to detail
Every product in the Aluco Collection is designed and built specifically
for each individual customer, handcrafted by our skilled craftsmen to your exact specification
Our ethos is one of exceptional design and product performance, created to compliment the home and lifestyle of our customers. We believe in producing architectural solutions that will delight customers now, and from years to come
Designing Spaces to Enhance your home
Aluco have an exceptional reputation, where attention to detail and superb British craftsmanship is second to none
We specialise in the design and manufacture of iconic steel effect windows, doors and screens covering both interior and exterior applications, for truly luxe living
The Aluco Collection is available in an extensive selection of colour and finish options, including a stunning range of traditional and contemporary furniture and ironmongery styles and designs to compliment your home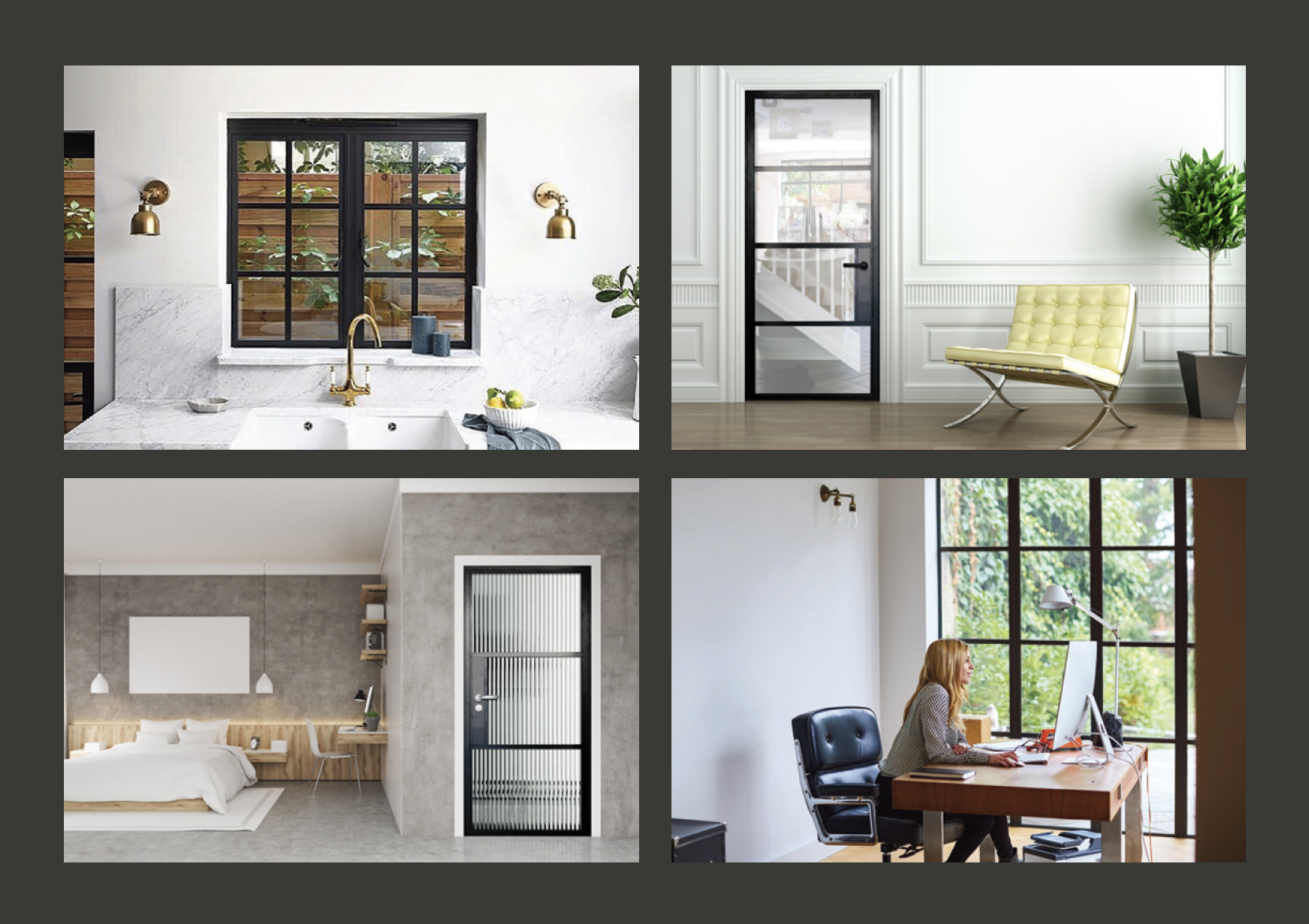 Timeless Design, Advanced Performance
Our signature ALUCO collection is inspired by traditional, industrial steel windows and the highly sought after Scandi-style. Combining cutting edge technology with artisan designs and craftsmanship, we create striking but minimalist metal frames, featuring slim sightlines and the iconic grid-like designs, with styles that range from classic heritage to contemporary. These versatile windows and doors have the ability to completely transform your home, letting in more light and creating luxury living spaces

The Interior and Exterior Window and Door System
The Aluco Interior & Exterior range allows a multitude of style options to be created, all to suit your interior and exterior needs whilst maintaining the 'classica'™ steel look appearance

From screens, doors, side partitions, orangery windows and so much more. Not forgetting internal doors too, all internal doors have no bottom frame allowing your floors
to seamlessly flow through the room, be it hallway, kitchen, bedroom and bathroom
Our steel look Aluco Interior & Exterior range is only restricted by your imagination
Bringing Interiors to Life
The Aluco Steel-effect internal doors and screens allow you to effectively create different zones within your home, without compromising on light or space and maintaining a consistent aesthetic and flow throughout providing you with the ability to completely transform your home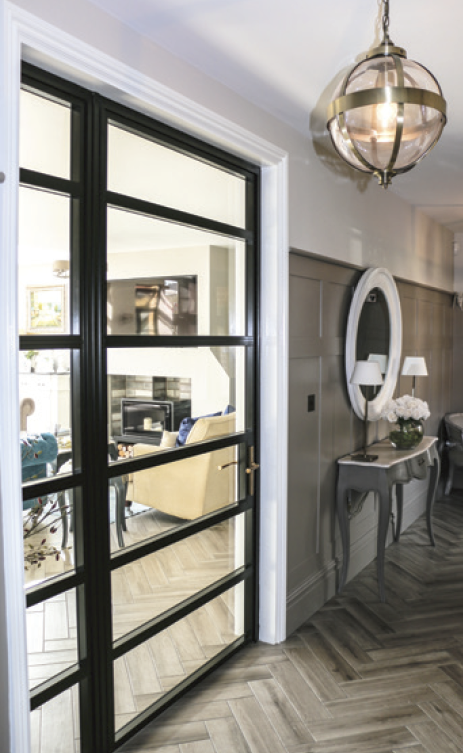 Bespoke Floating Lock
To further enhance the Aluco Steel Look collection a
'Floating Lock' design is available on all interior and exterior single and double doors. This unique design enables a full sheet of glass to be incorporated and thus remove the need for any glazing bars. Alternatively, this design can also be chosen along with slim 20mm horizontal glazing bars above and below the floating lock, the choice is yours
Creating lasting impressions through interior design
Attention to detail is at the core of the Aluco experience. Our range of exceptional windows and doors are designed to ensure every detail is captured.

From slim and equal glass sightlines to maximise glass area and provide uniform appearance to folding doors and colour suited furniture to seemingly match your windows and door frames, dual colour finishes to allow different internal and external designs and handles designs to suit every room in your home. All can be tailored into every Aluco product to suit your needs

As Approved Installers for Aluco Steel-look Aluminium Windows, Doors and Screens, we offer our dedicated survey and install service throughout South Wales including Abergavenny, Crickhowell, Usk, Monmouth, Brecon, Chepstow, Cwmbran, Newport, Cardiff and Merthyr areas and beyond
Made in the UK
Our Aluco Steel-look Aluminium Windows, Doors and Screens are individually made in Cambridgeshire UK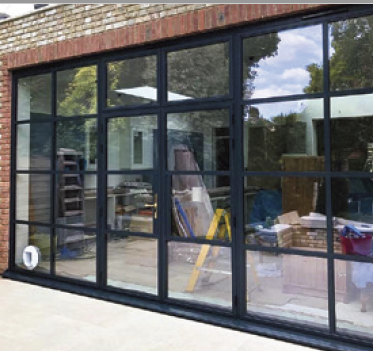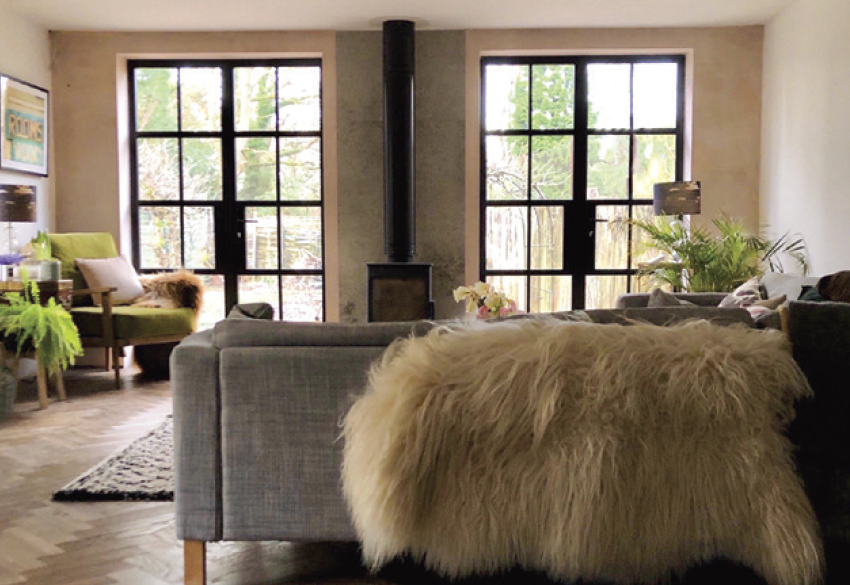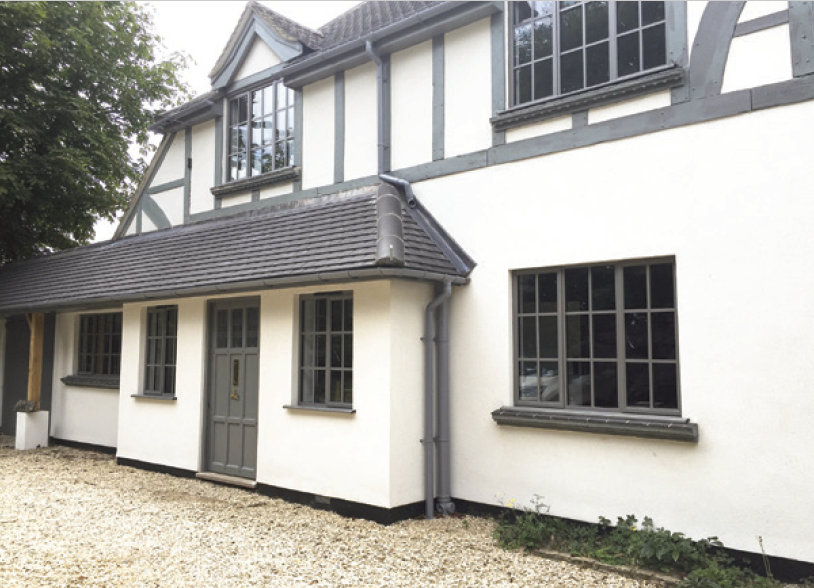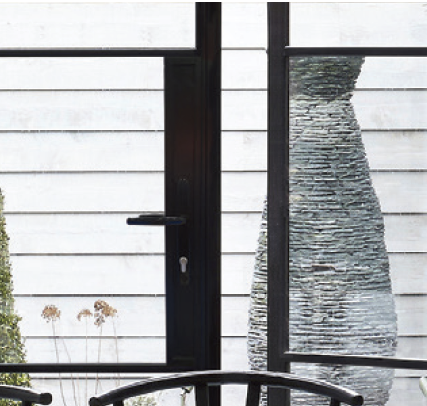 Steel Look Bi-Folding Doors
Sleek Innovative Classic Statement Elegant

Our Bi-Folding door is also available in an ultra-slim version, reducing sightlines and delivering maximum light. To compliment our signature, steel-effect windows and doors we also offer a steel look option which can transform traditional bi-folding doors to include the iconic grid-like glazing bars.