Windows have a surprisingly dramatic effect on the overall look of a home. So we've made them more design-led
It's hard to imagine a frameless window, because chances are, you won't have seen one before. Think wall-to-wall glass with no raised, mounted frame. So, no painted surfaces and no exposed joints

Lumi doesn't just look different, it's designed to provide protection for what matters most
Lumi is structurally very different from an ordinary window. This physical difference along with the addition of a range of high quality, security features, automatically enhances its security.

0.8u Value
That's right - our Lumi windows have an exceptionally low U-Value of just 0.8u for the Ug and from 0.95uw to 1.09uw depending on style of window. Two different U-Value figures are used in the glazing industry Ug = thermal transmittance of the glazing (or the 'centre-pane' U-Value) Uw value = thermal transmittance of the whole window - including glazing and frame

Innovation from every angle
Every detail has been designed, considered and manufactured by the Lumi team in the UK, so this system exudes strength, rigidity and innovation from every angle

A unique choice that
brings design-led difference
Whether you're creating a new build, refurbishing or extending a home or if you're looking for a different take on a replacement window, Lumi is a unique choice that brings design-led difference to any scheme.

A window that's designed to last
"By protecting all the elements that degrade inside the glazing, we were able to create a window that looks amazing and could survive our changeable, corrosive weather."

Perfect for the damp climate of
the UK & Ireland
Lumi is wall to wall glass. With no joints, no painted surfaces, no connected materials, there's nothing to maintain, nothing to corrode and no external weak points. Everything structural is protected within the glazed exterior, making the Lumi window system perfect for the damp, cold climate of the UK and Ireland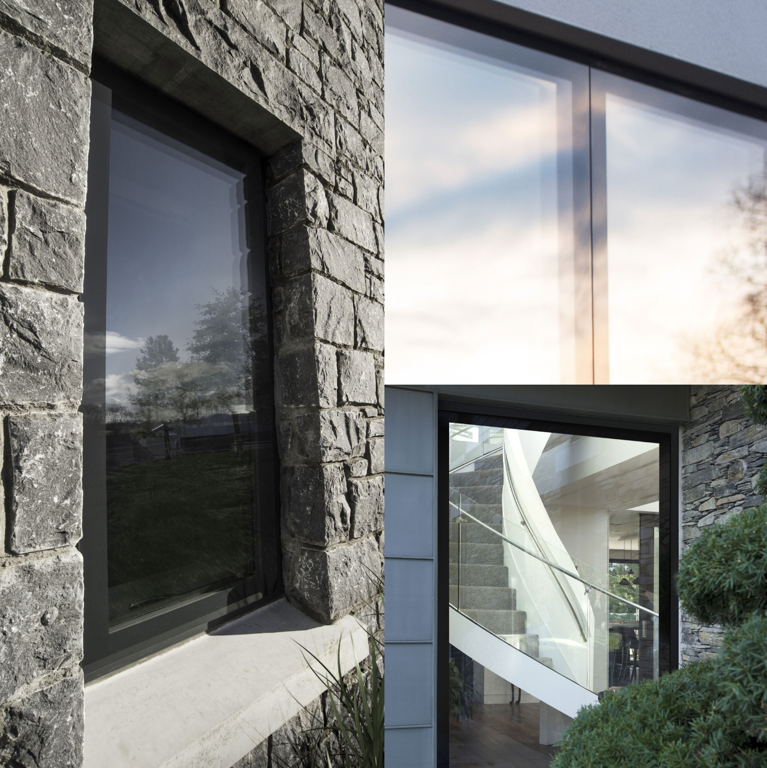 Understand our idea. Inside out
"My problem was that windows look the same wherever you go. They're all little boxes that in our weather, degrade over time and let heat escape. Lumi is my solution. I quite literally turned the idea of a window inside out."
Asa McGillian, inventor and founder of Lumi.
But the design doesn't stop there.
On the inside, we've used some of the highest spec fittings we could find
Fibre reinforced
Structure
The latest fibreglass reduces the weight of the overall window structure, while also providing exceptional strength. This extra rigidity makes Lumi perfect for a larger than average window
Triple cell glazing
Every Lumi window contains 50mm of triple glazing

Insulation
The surrounding structure is packed with high density closed cell insulation. This gives Lumi extra strength and makes it extremely energy efficient

Super Spacers
These strips of insulation are positioned between every pane of glass and help stop heat transfer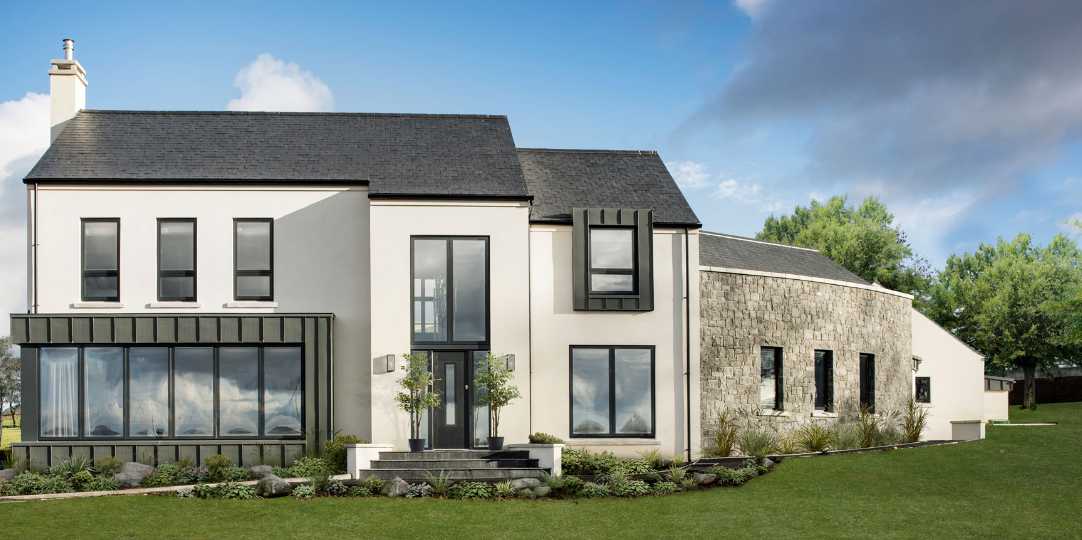 Super Tough Glass
All three layers of Lumi are made from toughened safety glass as standard
Aluminum corner cleat
The corner joints are bonded and reinforced with aluminium forming an exceptionally strong joint
Outer seal
Aesthetics are important to Lumi. We've found a way to keep the all-important outer seal while keeping it flush with the gasket.
Stainless steel furniture
All extra window furniture is made from stainless steel. Every element is either custom made by the Lumi team in the UK or sourced from the very finest German suppliers
High Tolerance Hinge
All Lumi hinges are extra strong and extra durable





A consistent, high quality finish of detailing can have a surprising impact on the overall interior. Lumi is the simple way to update yours
An interior finish can be matched across the trims, window boards and sills
Lumi Windows are complimented by Lumi Doors, French Doors, Bi-Folds and the ultimate Lumi Lift-Slide Doors
Entrance Doors
This range of glazed entrance doors takes the principles of Lumi and transports them into a modernist, innovation driven door
French Doors
Just as Lumi takes the concept of a window and turns it inside out, Lumi French Doors help you bring the outside in
Lift-Slide Doors
The Lumi Lift-Slide door mechanism is strong, secure and stylish
.

As Approved Installers for Lumi Windows, Entrance Doors, French Doors, Bi-Folds and Lift-Slide Doors, we offer our dedicated survey and install service throughout South Wales including Abergavenny, Crickhowell, Usk, Monmouth, Brecon, Chepstow, Cwmbran, Newport, Cardiff and Merthyr areas and beyond

0