Cold all winter, too hot all summer - and looking dated all year round?
If that sounds like your conservatory, let our Conservatory Rejuvenation package take care of it - we were one of the originators of the Conservatory Rejuvenation package, back in 1999 - and have considerable experience dealing with existing conservatory upgrades to almost all makes, models, styles and sizes - so we can probably help you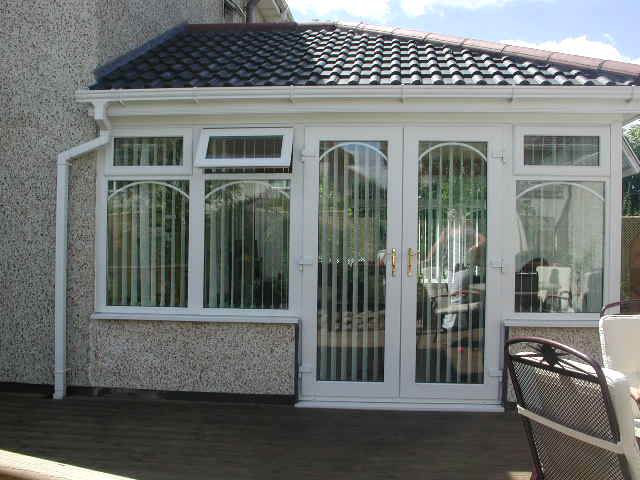 Pick and Select the right elements for you - or talk with one of our team to find out what works best

Smart Glazing
Today's very best Smart Glass works hard all year round to give you a cooler summer - helping keep out over 80% the suns heat, over 60% of its glare, and up to 98% of it's UV - whilst with a ultra-low U-value of just 0.9u is easy to keep warm in winter - all while retaining your conservatories natural feeling of space and light

Solid Tiled Roofs
Super-lightweight Solid Tiled Roofs transform your conservatory in to a Sunroom or modern extension - almost overnight! Much quieter than traditional conservatory roofs, our Solid Tiled Roofs are around the same insulation value as the roof on a brand new house - just much lighter, so can sit on your existing frames. We offer UltraRoof Solid Roof, Celsius Solid Roof and Delta Solid Roofs

Orangery
Combining the best of both worlds, an Orangery is a stunning combination of solid areas - often with inset lighting - and glazed lanterns for just the right balance of light, performance and - of course - style. We offer Livin'Room from UltraFrame and Skyroom from Atlas

Complete Replacement
While the majority of homeowners choose to rejuvenate their existing conservatory with a roof replacement of their choice, some choose to fully transform their rooms exchanging both frames and roof - and sometimes the base too! - with the latest styles and performance products for a truly sensational overall. We offer UltraRoof Solid Roof, Celsius Solid Roof and Delta Solid Roofs
Livinroof
is the Solid and Glass
Hybrid
Roof that is literally transforming light and space in peoples homes
[find out more]


Misted Units
If your only problem is misted or broken down sealed units, we can probably help you there too with our Glass Replacement Service
Do's and Don'ts on Conservatory Rejuvenation
Q. I am thinking of replacing my old tired polycarbonate roof with a solid one – is there any 'red tape' involved?
A. An existing conservatory with doors into the house is 'exempt' from Building Regulations but changing the roof to a solid one means that Building Regulations now apply. Don't worry, Heronhurst will take care of everything
Q. The existing conservatory has multiple shapes – I think you call it a 'P' shape. Can it be upgraded?
A. Yes indeed, you can choose from high performance sealed units or LivinRoof is the most configurable solid roof on the market and this means it can adapt to all the shapes and styles of conservatory in the market
Q. Is there a weight problem removing the existing lightweight plastic sheeting in the roof and adding a solid roof?
A. Not really, as LivinRoof has a weight of only 25kg/m2. Your Ultraframe retailer will assess the existing base and window frames to ensure they are capable of taking this extra loading. If there is any doubt they will advise of the correct solutions and costs
UltraRoof with its authentic slate finish weighs a little more but is still an option!
Q. How long will it take to replace the roof? I am worried my existing floor will be damaged during the transformation!
A. It is perfectly feasible to change simple designs over in the course of a few days. Any plaster boarding and skimming would then take place over the next day or so
Heronhurst will protect any existing finishes during the project
Q. Changing to a solid roof means it has to comply with Building Regulations, is there any official paperwork I should keep?
A. Heronhurst works with an approved inspector organisation called Jhai. They ensure the necessary procedures are followed and issue a completion certificate for you, which you can file with the deeds to your property (see below)
Q. Will the solid roof be too heavy to sit on my windows?
A. UltraRoof & LivinRoof are much lighter than other replacement roofs and not much heavier than a glass roof. This often enables the original window frames to be used providing a saving to the homeowner if required
The difference in loading on the foundations is negligible. Provided there is no sign of settlement in the base there is no need to 'boost' the foundations. Please consult your advisor if in any doubt
Q. I am nervous about losing light into my adjacent dining room and I want to keep the room light and bright – what can be done?
A. LivinRoof and UltraRoof* has the option to have inserted in virtually any position glazed panels to allow light into the existing home.
*Rectangular panels only in UltraRoof
Q. I want to have some pendant lighting and spotlights around the perimeter – how feasible is this?
A. Suspending pendant lights at the highest point of the vaulted ceiling is no issue as there are structural braces inside the plasterboard to take the weight of the lights
And spotlights can fit naturally into the 300mm deep pelmet that runs around the perimeter – this can even be varied to make this pelmet even more pronounced
Q. How much more comfortable will this 'new room' be?
A. As the roof complies with Building Regulations, it is as thermally insulated as possible, in fact LivinRoof and UltraRoof is up to 15 times more thermally efficient than the roof it replaces. Offering greater comfort and lower bills than you have been used to. You can also keep the light too with both LivinRoof and UltraRoof
Some examples of recent
"Rejuvenators"
like you
Before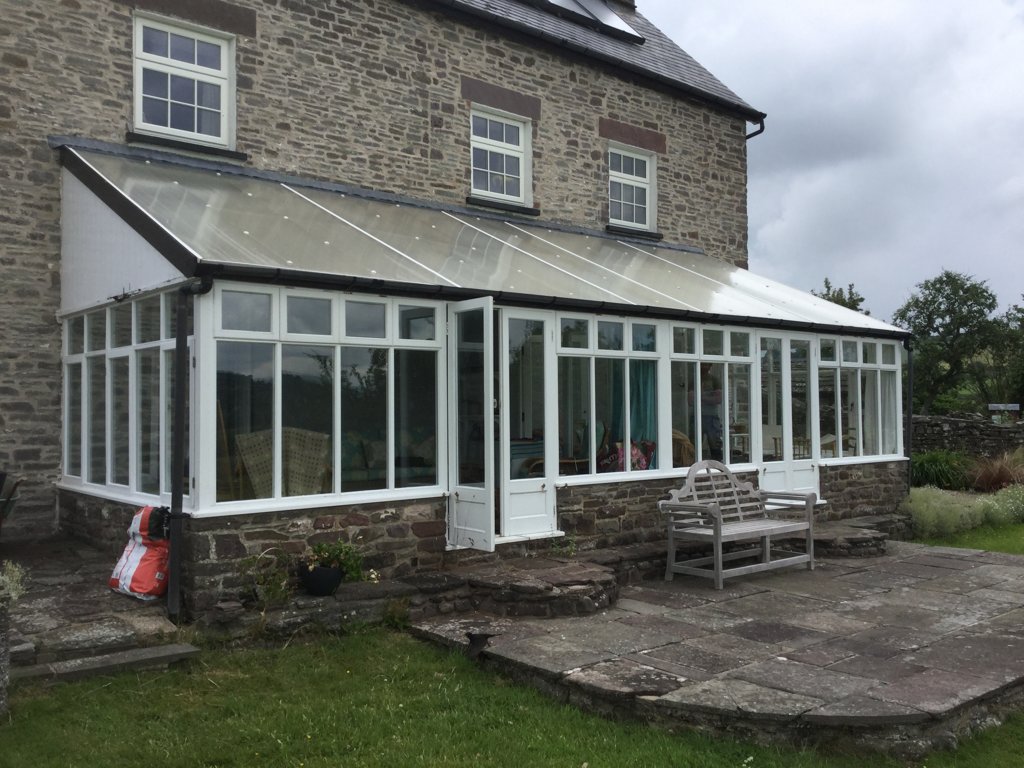 The Griffiths' of Brecon
Mr and Mrs Griffiths of Brecon run a guest house from their home in the beautiful Brecon Beacons. Their home featured a once beautiful traditional conservatory, which they found cold and guests found uninviting. They chose Heronhurst to redesign a room in keeping with the style of the original, but one that would completely outperform what they already had
Just 5 days start to finish resulted in a complete transformation - both in looks, to a stunning Chartwell Green traditional Lean-to style Sunroom with Solid Riled Roof with Slate-effect using the lightweight but authentic looking Tapco
After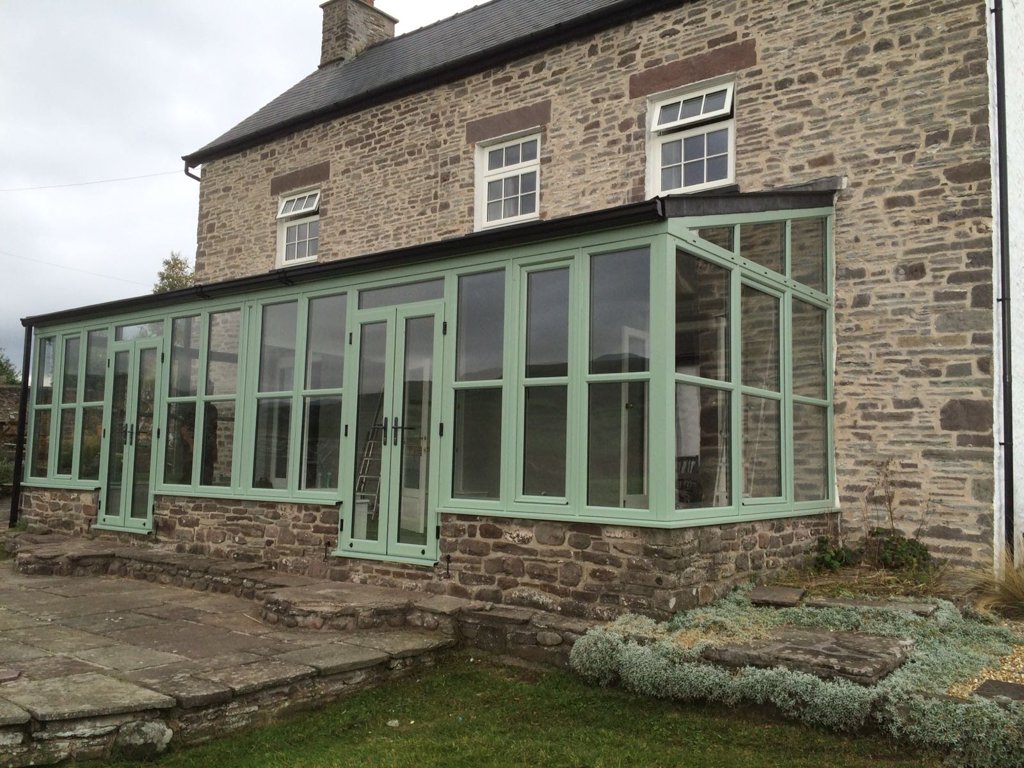 Before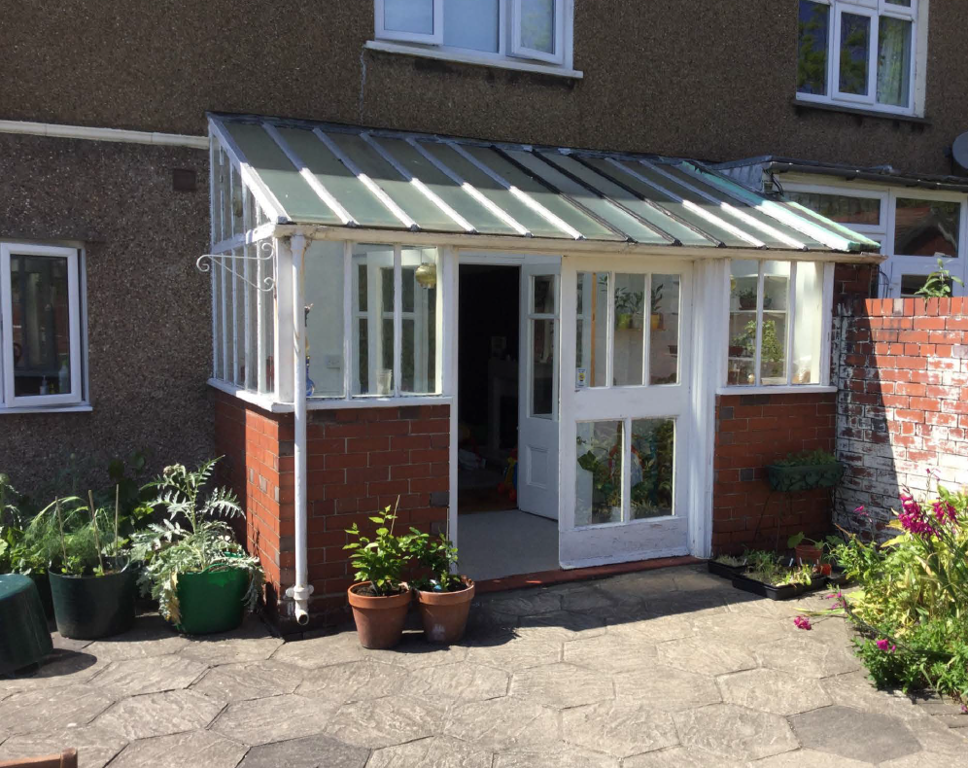 The Shirani's of Cardiff
Mr and Mrs Shirani of Cardiff called upon the expert service of Heronhurst to revamo their dating conservatory
Wanting something modern and up to date, they choose to replace the frames with our Re-Al Aluminium Windows and French Doors and the Roof with out Atlas Aluminium Roof with Smart Glass
Turned around in just a few days from a cold spot to a hot spot
After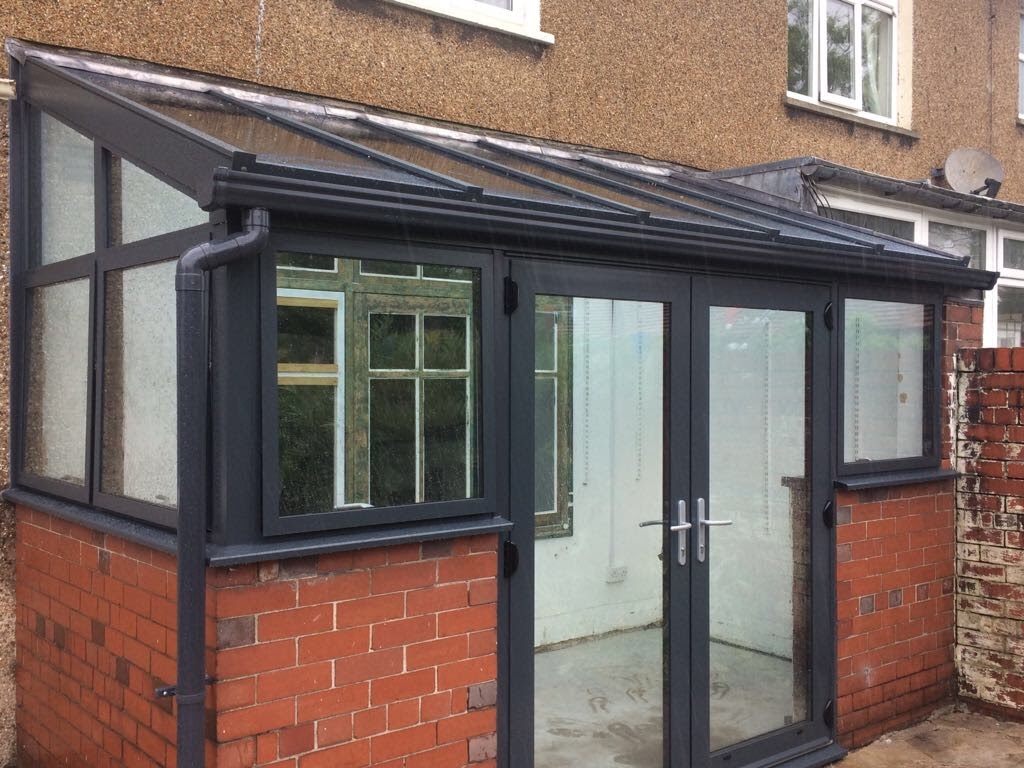 We work with Jhai Limited - a trusted professional organization who work with us to take your solid roof conservatory or conservatory rejuvenation through all relevant building regulations, ensuring safe and insulated performance, and that all relevant building regulations have been met with or exceeded
Jhai Limited have worked on over 65,000 applications in the last five years, so you know you are in safe hands
Ask about our all inclusive Building Control Approval Package
As Approved Celsius Solid Roofs, Delta Solid Tiled Roofs, K2 Conservatories and Orangeries, Atlas Conservatories, Orangeries and Skyrooms and Uberrooms Suppliers and Installers we offer supply and installation services throughout South Wales including Abergavenny, Newport, Cardiff, Barry, Monmouth, Chepstow and Brecon areas and beyond

0